March 11, 2020
March 11 COVID-19 update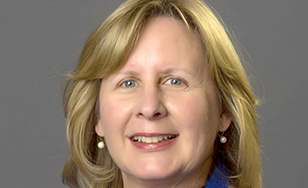 Dear St. Scholastica Family,
As the COVID-19 outbreak has continued, the College's emergency preparedness teams have been closely monitoring the situation and planning our response. It's important to note that our campuses and sites are safe and that there are currently no confirmed cases of COVID-19 in our region. However, COVID-19 is spreading rapidly elsewhere.
In light of the World Health Organization designation today of COVID-19 as a pandemic situation, the College has moved to the next level of our pandemic planning. We are acting out an abundance of caution and in light of our Benedictine values and traditions of Community, Hospitality, Respect, Love of Learning and Stewardship. As a Catholic institution of higher education, we measure and balance our faith and reason in making proactive and prudent decisions to keep our community safe and fulfill our educational mission.
Academics
The College will extend spring break for students until Friday, March 20, 2020. Beginning March 23, 2020 all classes will be offered in a virtual format. All courses (including "Spring 2" only) will resume or start on March 23. Our significant institutional experience in distance and online education will guide our efforts to deliver all classes online where possible and to construct alternative delivery methods for specific classes that require it. Programs that include clinicals, practicums, or other required experiential learning formats, will contact students with specific program information. This includes all College sites.
The College intends to continue the alternative delivery methods until at least April 8, 2020. A decision whether and when in-person instruction resumes this semester will be shared on an ongoing basis, and at least five days prior to the resumption of in-person classes.
Please watch for ongoing communication as plans are developed.
Students
You will hear from your faculty regarding next steps with your courses.
All student support services will continue to be available during this period, including access to health services and mental health counseling.
Advising and registration will continue on schedule. Watch for details from your advisor.
Residential Halls
During this period, students will not be able to live on campus unless approved through an exemption process. Contact the Residential Life Office for more information at reslife@css.edu or 218-723-6391.
Residential students will hear directly from the Residential Life staff with information regarding the retrieval of personal belongings needed during this time period.
Faculty and Staff
Campuses and sites will continue operations during the extended spring break and in the coming weeks.
All essential employees, as determined by your supervisor, will be required to report to work on campus.
All other employees are encouraged to work from home but can work from campus if necessary in consultation with their supervisor.
As a reminder, all upcoming College-sponsored international travel has been suspended through the end of the semester.
College-sponsored domestic travel will require approval of the divisional vice president or designee.
The College will be implementing campus visitor procedures, including social distancing protocols, for all our College sites.
If you have traveled to an area that is a level of concern regarding COVID-19, or are not feeling well, please do not come to work.
Please continue to watch your email for updates in the coming days and weeks. We will also continue to post updates in the News Center. Frequently Asked Questions will be posted by the end of the week.
Please utilize this dedicated email COVID19info@css.edu for questions you might have.
Please continue best practices for your own health and the health of those around you, following CDC guidelines.
This global pandemic represents a unique set of challenges and unknowns. We do know that #SaintsRiseUp in the face of adversity, with a strong commitment to our values and mission. We are committed to ensuring that our students successfully complete this semester and proceed on with their graduation plans.
Thank you for your patience and support as we continue efforts to keep our community safe.
Best regards,
Barbara McDonald, Ed.D
President