June 10, 2021
The College of St. Scholastica becomes a JED Campus member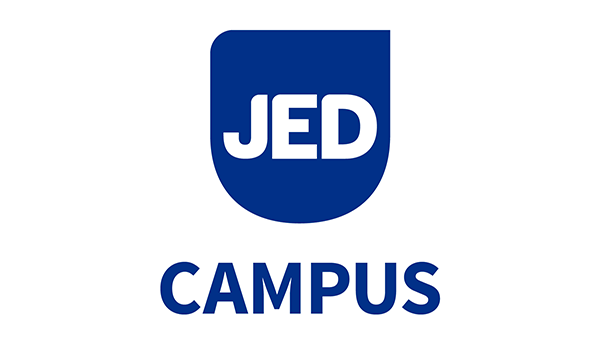 The College of St. Scholastica has entered a four-year partnership with JED Campus to enhance student health and wellness, and create positive, lasting change for the campus community. JED Campus is a signature program of The Jed Foundation, a national nonprofit that seeks to protect emotional health and prevent suicide among teenagers and young adults.
This partnership empowers the College to evaluate its existing programming related to mental health, substance abuse and suicide prevention, as well as identify systemic areas of improvement to promote the mental health of the student body. Since becoming a member in the fall of 2020, the College's JED Campus team has completed a self-assessment, received recommendations from advisors and organized six working groups to begin completing goals toward its mental health strategic plan.
These working groups include clinical and substance abuse, communication and collaboration of efforts, equity in mental health, gatekeeper training, life skills, and student support and campus protection.
Sarah Wells, mental health therapist and education coordinator, describes the work ahead as holistic and collaborative.
"One of the things that truly sets St. Scholastica apart is our active, engaged counseling services," she said. "But one of our biggest growth areas is increasing our faculty's general awareness about mental health and how to respond to students in need."
The partnership will engage faculty and staff in improving the emotional health of its students, while also encouraging a shift in overall community perspective.
"Right now, counseling is often seen as the solution for mental distress," Wells said. "We want to shift away from this model to a more comprehensive approach that includes a variety of supports for students to access as they move in and out of wellness."
The partnership is also timely.
"We know that mental health challenges among young adults are on the rise, especially since the pandemic," said Teresa Guerrero, Student Health and Wellness Director. "The College's decision to invest in the JED Campus process shows its commitment to supporting student mental health as a campus-wide effort. This is an institutional priority."
Financial support for the partnership was provided by the St. Scholastica Board of Trustees, the Student Government Association and the Miller Memorial Fund. To learn more about the College's partnership with JED Campus, please visit css.edu/JED.