February 7, 2018
Faculty Talk to Explore Russian Economist's Work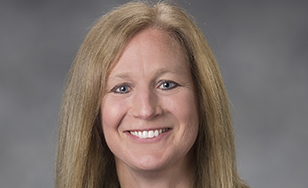 A lecture series at St. Scholastica will examine an influential dissertation by a Russian economist at 3:40 p.m. Friday, Feb. 16 in Tower Hall room 4119.
Dr. Karen Rosenflanz, Associate Professor of Russian and German in St. Scholastica's Department of Global, Cultural and Language Studies, will present on "Between the Margins: Problems of Translation in Evgeny Slutsky's 'Theory of Marginal Utility.'"
"The Theory of Marginal Utility," the 1910 dissertation by mathematician and economist Evgeny Slutsky, created a framework for key developments in microeconomic theory and political economy. Written in Russian and German, the dissertation ranges from analyses of the concept of hedonism to the theory of the cost of production. Keenly attuned to the malleable relationship between concept and word, Slutsky provides unique challenges to the translator.
The 40-minute presentation will be followed by a question-and-answer session. This event is free and open to the public, and refreshments will be provided.
The School of Arts and Letters Colloquium, a monthly faculty lecture series highlighting faculty research in the the SAL, is now in its 11th year.