February 13, 2019
Faculty talk to examine "betrayal of American values"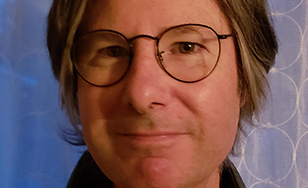 A St. Scholastica scholar will offer a free talk on Friday that will examine the difference between perception and reality in terms of the United States' history of wartime tactics and human rights violations.
C. Neal Keye, PhD will speak on "Liberal Pieties after 9/11: Torture and the Betrayal of American Values…and All That." His free presentation will be at 3:40 p.m. Friday, Feb. 15 in Tower Hall room 4119. His 40-minute lecture will be followed by a 20-minute question and answer session. Refreshments will be served.
Keye's talk will put the early American government and its devastation of the indigenous population in the same light as the state-sanctioned torture made "normal" after the terror attacks on Sept. 11. This colloquium will pose the question: from 1876's Little Big Horn to the Baghdad insurgency of 2003 and beyond, how is the United States' destructive nature changing, if at all?
An associate professor of History and Politics, Keye is an expert in the social changes and historical context informing our present-day ideals on safety and security in a globalized world, especially after the politics of colonialism and imperialism. Both the director of Women's and Gender Studies at The College of St. Scholastica and the Program Director of the Oreck-Alpern Grant for the Study of Religion and Culture after the 9/11 attacks, Keye has an extensive background in religious and social studies. He is currently the Chair of the Religion, Gender, and Sexuality section for the Midwest division of The American Academy of Religion.
The School of Arts and Letters Colloquium was developed in 2007 by the College's School of Arts and Letters to highlight diverse faculty research projects. All colloquia are held from 3:40 p.m. to 4:40 p.m. in Tower Hall, room 4119.