May 24, 2023
Faculty emeritus status awarded to four faculty members
Please join The College of St. Scholastica in congratulating the following faculty members who will be awarded emeritus status upon their retirement.
Faculty emeritus status is awarded to a select group of faculty members who retire from the
College in good standing. It requires, among other things, "at least two important contributions the faculty members have made that constitute meritorious service to the College." Nominations are reviewed by department chairs, deans, and the vice president for academic affairs, who make their recommendations to President Barbara McDonald, Ed.D.
Congratulations to the new faculty emeriti!
Ms. Nancy Gabres
Ms. Nancy Gabres completed 28 years as an assistant professor at St. Scholastica. Ms. Gabres was hired as part of the initial faculty that started the Occupational Therapy program at the College which included being part of the initial ACOTE accreditation in 1995. During her time at the College, she has served as Occupational Therapy department chair and on several College committees (faculty development, admissions, access, general education and others). Ms. Gabres worked on and was awarded a 3M Vision grant which helped provide funding to bring children and adults needing OT services to campus, which led to work with other faculty to develop an on-campus model of Level 1 fieldwork that continues today in the curriculum. Ms. Gabres has also built many strong connections and relationships with OT graduates and alumni.
Dr. William (Bill) Hodapp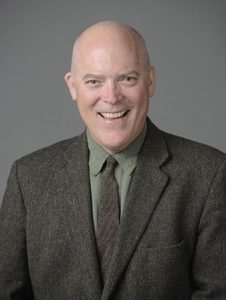 Dr. Bill Hodapp completed 29 years at St. Scholastica, most recently serving as a professor. During his time here, Dr. Hodapp has served on many College and faculty committees and task forces, served the English Department as department chair and served as an interim dean. In addition, he has administered many programs including serving as director of Medieval and Renaissance Studies, liaison officer of the Tuition Exchange Program and has helped run the Irish Studies Program as lead faculty four times. Dr. Hodapp has been a Visiting Scholar at Wolfson College and the University of Cambridge, England, and a Scholar in a National Endowment for the Humanities Summer Seminar in Antwerp, Belgium, and London and Oxford, England. He has also been a Fulbright-Durham University Scholar in Durham, England. In addition to many published articles, peer-reviewed, articles, book chapters and editing and/or co-editing journal issues, Dr. Hodapp has published a monograph, The Figure of Minerva in Medieval Literature, with D.S. Brewer.
Dr. David Swenson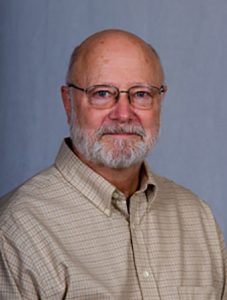 Dr. David Swenson completed 45 years at St. Scholastica in several roles. Dr. Swenson will retire as a professor from the Management Department. Two significant contributions Dr. Swenson made during his time at the College are the creation of the Masters in Rural Healthcare (MRH) program. This is the only graduate program in the U.S. with an exclusive curriculum focused on rural health leadership. Additionally, Dr. Swenson served as the lead author with a team of judges and lawyers on the largest study of judicial stress conducted in the U.S., during which he utilized the College IRB for the research approval. This study brought recognition to the College as it cited a significant contribution to jurist health and resiliency.
Dr. Merry Renn Vaughan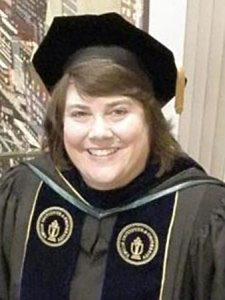 Dr. Merry Renn Vaughan completed 25 years at St. Scholastica and is retiring as an associate professor in the Fine Arts Department, theatre director, and director of Spotlight Performing Arts. Dr. Vaughan served on the committee that created the Dignitas program and also served as interim program director for Dignitas and taught in the pilot program. Dr. Vaughan served on the committee that created the Veritas program and has taught at least one course in the general education program every semester she has taught at the College. Dr. Vaughan has served as the director of the Theatre Program for 21 years, chair of the Communication, Theatre and Art Department for 10 years, and has served this year as the inaugural director of the Spotlight Performing Arts Program.
---
St. Scholastica's experienced, dedicated and distinguished educators, administrators and staff provide an enriching environment for students of all backgrounds and interests. Learn about their many accomplishments by visiting the faculty and staff page.