February 21, 2020
Examining "Justice, Reconciliation, and the Gifts of Nature"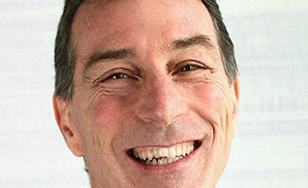 A nationally known expert on healthcare and sustainability, who is based in Duluth, will give a free public presentation at St. Scholastica.
The Alworth Center for the Study of Peace and Justice Lecture Series presents "Justice, Reconciliation, and the Gifts of Nature" with Jamie Harvie at 7:30 p.m. Tuesday, March 3 in the Mitchell Auditorium on campus.
Harvie is the executive director of the Duluth-based Institute for a Sustainable Future. He is recognized by the Natural Resources Defense Council as a National Thought Leader and is the recipient of the Minnesota Public Health Association Wellstone Award for lifetime achievement and service.
He has written multiple journal articles and is a contributing writer to the textbook "Integrative Medicine." He believes in the philosophy that the planet has rights and should be preserved for its own sake, not merely for the use and enjoyment of humans.
The theme of the 2019-2020 Alworth Center for the Study of Peace and Justice Lecture Series is "… And Justice for All." This lecture series confronts American culture with questions to our legal morality: Is justice available to everyone in equitable portions? Do we all understand justice the same way? This lecture series will try to answer these questions.
The final event in this year's lecture series will be "Life and Freedom on Death Row" with Anthony Ray Hinton, on March 26. Hinton is the survivor of a nearly 30-year sentence on death row on a wrongful conviction, and will speak about his time in legal limbo. The talk is at 7:30 p.m. in the Mitchell Auditorium on the Duluth campus.