January 29, 2020
Event will raise awareness about organ donation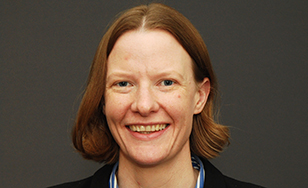 St. Scholastica will host an event to raise awareness about organ transplantation, and a member of the St. Scholastica community will provide personal testimony to its importance.
The Organ Transplantation Awareness presentation will be from 6 to 7:30 p.m. Tuesday, Feb. 11, in the Science Auditorium (S2122). The event is presented in partnership with LifeSource, a nonprofit organization dedicated to saving lives through organ, eye and tissue donation in the Upper Midwest.
St. Scholastica assistant women's hockey coach Julianne Vasichek, a 2015 liver transplant recipient, will share her personal story to raise awareness for organ, tissue, and eye donation. She had two rare liver diseases that necessitated a lifesaving liver transplant, and she encourages others to sign up as organ donors with the motto that "One person can make a difference."
"I am living proof of the magnitude of the decision to become an organ donor," Vasichek wrote in her LifeSource testimonial. "I live because of another's selfless decision to register and donate life."
The need for organ donors is significant. According to the Mayo Clinic, more than 100,000 people are awaiting an organ transplant.
The presentation is being sponsored by St. Scholastica's Student Health Information Management Association and HIM Faculty/Student Committee.