June 14, 2018
Event to raise funds for scholarships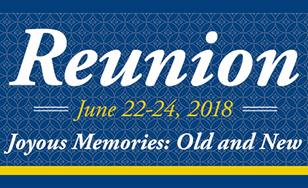 St. Scholastica's annual alumni reunion weekend kicks off on Friday, June 22 with a festive event to raise funds for scholarships.
The public is welcome to the Saints' Soiree & Silent Auction, taking place from 6 to 9 p.m. in Benedictine Commons in the Science Center on campus. All proceeds support the Alumni Association Scholarship Fund.
The evening will feature hors d'oeuvres, wine and live entertainment by the Maxi Childs Trio. This year's silent auction features more than 120 unique items, including restaurant certificates, a Lake Vermilion fishing expedition, hotel stays, art, jewelry, sports and event tickets, wine, beer, and many donations from the Sisters of St. Scholastica Monastery.
Attendees can also participate in a $20 raffle for their chance to win a $1,500 Delta gift card.