January 22, 2018
Event to Focus on Clean Energy Sources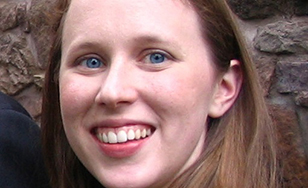 The next installment of a popular lecture series at the College will examine the move toward renewable energy sources and its future.
Janet Larsen will speak on "Shifting to Solar and Wind Power" at 7:30 p.m. Thursday, Feb. 8 in the Mitchell Auditorium. The event is free and open to the public.
Larsen was one of the incorporators of the Earth Policy Institute, an independent environmental research organization in Washington, D.C. from 2001 to 2015. She is a co-author of "The Earth Policy Reader" and "The Great Transition: Shifting from Fossil Fuels to Solar and Wind Energy."
Previously Larsen worked at the Worldwatch Institute. She holds a degree in Earth systems from Stanford University and has conducted ecology fieldwork on the Chilean coast and in the Peruvian Amazon rainforest.
The theme for this year's Alworth Center for Peace and Justice Lecture Series is "The Challenge of Living Sustainably." This year's speaker series concludes on March 20 with "Environmental Stewardship as a Personal Calling" with Andrew Hoffman. All lectures are free and open to the public.