November 22, 2019
Event heralds start of Advent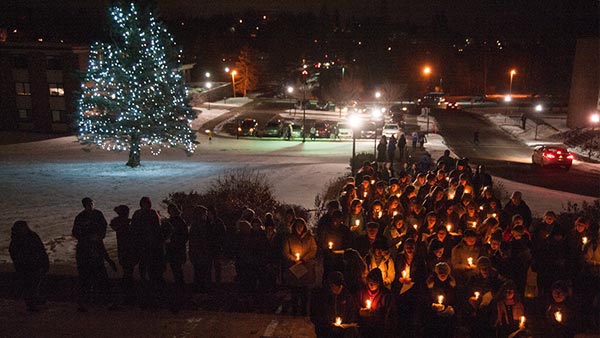 The community is invited to ring in the holiday season at The College of St. Scholastica's annual Advent Vespers service and tree lighting event, starting at 4:30 p.m. Tuesday, Dec. 3.
The Advent Vespers service begins at 4:30 p.m. in Our Lady Queen of Peace Chapel, which is between Tower Hall and St. Scholastica Monastery on campus.
"All are welcome at this service as we celebrate the season with stories and song," said Campus Minister Mark Hakes.
The service will conclude with a candlelit procession to the front steps of Tower Hall, where the Lighting a Tradition event will start at about 5:20 p.m. Students, faculty and staff will gather for a countdown to the lighting of the campus holiday lights, followed by Christmas carols and a reception with cookies and hot cocoa.