Discourse on church scandal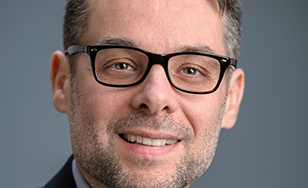 St. Scholastica will host a free public discussion on theological lessons from the Catholic church's abuse scandal.
Dr. Massimo Faggioli will present "Hard Lessons from the Catholic Abuse Scandal: Theological Consequences for a Church in Crisis" at 7:30 p.m. Thursday, Nov. 14 in the Mitchell Auditorium on campus.
The sexual abuse crisis has long-term consequences, not only on the victims and survivors of abuse, but also on the theological standing and balance of the Catholic Church throughout the world. Faggioli's lecture will examine the consequences of the abuse crisis on different theological disciplines, with particular attention to the history of the Catholic Church, liturgy, ecclesiology and Church-State relationships.
Faggioli is a professor in the department of theology and religious studies at Villanova University (Philadelphia) and a contributing writer for Commonweal magazine. He received his PhD in Religious History from the University of Turin in 2002. His books and articles have been published in eight languages.
St. Scholastica is nationally recognized for quality and value. It has been named the top Minnesota college for economic mobility, and rankings by U.S. News & World Report classify it as one of the Midwest's top regional universities. It is one of SmartAsset.com's top 10 "Best Value" colleges in the state and ranks on Money magazine's "Best Colleges for your Money" list. The Center for First-Generation Student Success has named it one of the top 80 colleges in the country for commitment to first-generation students. Learn more at css.edu.