February 28, 2018
Concert Choir Featured in Academic Event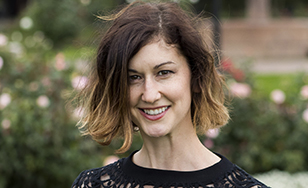 St. Scholastica's Concert Choir will be featured in an academic event at the College on Friday, March 2, and will perform with the Duluth-Superior Symphony Orchestra on Saturday, March 3.
The choir will be featured with an academic lecture during St. Scholastica's School of Arts and Letters faculty colloquium set for 3:40 p.m. Friday in the Mitchell Auditorium on campus.
Dr. Bret Amundson, director of General Education and director of Choral Activities, will join Dr. Sarah Ludwig, assistant director of Choral Activities and Vocal Music Education, for the presentation, "Stravinsky's 'Symphony of Psalms.'"
Noted for his "revolutionary" and "provocative" compositions, neoclassicist Igor Stravinsky's 1930 composition "Symphony of Psalms" continues to force audiences out of their auditory comfort zone. After almost 100 years, the choral symphony is still considered to be an innovative and unique manipulation of harmonic movement, melodic material, and orchestration that urges listeners to consider the complexities of Old Testament Psalms.
The St. Scholastica Concert Choir has been preparing this work since the beginning of the semester and will serve as a demonstration choir as Amundson and Ludwig examine the theoretical and historical context of the composition that Time magazine named the "best classical piece of the 20th century."
The 40-minute presentation will be followed by a question-and-answer session. The event is free and open to the public, and refreshments will be provided.
The School of Arts and Letters Colloquium, a monthly lecture series highlighting faculty research in the the SAL, is now in its 11th year.