College to host presentation on public health policy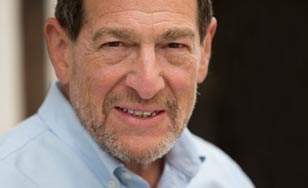 A virtual forum next month at The College of St. Scholastica will feature a presentation from an American diplomat about how data affects public health policy decisions.
The LaTour Eichenwald Forum on HIIM Leadership and Innovation will host retired ambassador Jimmy Kolker as guest speaker.
Kolker, who formerly served as chief of the HIV/AIDS Section at UNICEF's New York headquarters and assistant secretary for Global Affairs at the U.S. Department of Health and Human Services, will be speaking on the topic: "How Diplomats and Policy Creators use (or fail to use) data and evidence when making decisions about public health interventions." The event will begin at 4:30 p.m. on Thursday, Nov. 19 via Zoom. To register, visit css.edu/leforum.
The LaTour Eichenwald Forum on Health Informatics and Information Management Leadership and Innovation honors two of Health Information Management's most highly regarded professionals, Kathleen LaTour and the late Shirley Eichenwald Maki. LaTour and Eichenwald Maki both retired from The College of St. Scholastica in 2012 after over seven combined decades of national leadership in education as well as other areas within the profession.
The College of St. Scholastica has been the pioneer in Health Informatics and Information Management since founding the first Health Information Management program in the nation in 1935. The College was the first in the country to grant both a bachelor's and master's degree in HIM with faculty who are thought leaders and have authored the majority of the scholarships and textbooks in the field.
St. Scholastica is a 109-year-old private, independent college founded in the Catholic Benedictine tradition. It is nationally recognized for quality and value. It has been named the top Minnesota college for economic mobility, and U.S. News & World Report includes it on its Best National Universities and Top Performers on Social Mobility lists. The College is ranked on Money magazine's "Best Colleges for your Money" list, Princeton Review's 2020 list of Best Midwestern Colleges, and Forbes' Top Colleges list. The Center for First-Generation Student Success has named St. Scholastica one of the top 80 colleges in the country for commitment to first-generation students. Learn more at css.edu.