College announces COVID-19 Saints Succeed Award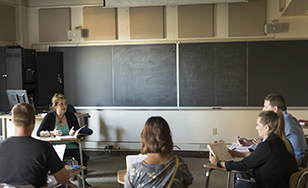 St. Scholastica has created a new financial award to help qualifying new students whose employment was affected by COVID-19.
The COVID-19 Saints Succeed Award will provide a one-year 15% tuition discount to any student whose employment was affected by the pandemic, except traditional undergraduate students. This includes main campus transfer students, online students and non-traditional undergraduate and graduate students who are starting in the fall of 2020.
"We're pleased to be able to offer this award as part of our ongoing efforts to be responsive during this challenging time," said Lindsay Schall, executive director of Enrollment Management. "Accessibility to higher education has always been one of St. Scholastica's key priorities, and today it's more important than ever."
For more information, go to css.edu/apply.
St. Scholastica is a 108-year-old private, independent college founded in the Catholic Benedictine tradition. It is nationally recognized for quality and value. It has been named the top Minnesota college for economic mobility, and U.S. News & World Report includes it on its Best National Universities and Top Performers on Social Mobility lists. The College is ranked on Money magazine's "Best Colleges for your Money" list, Princeton Review's 2020 list of Best Midwestern Colleges, and Forbes' Top Colleges list. The Center for First-Generation Student Success has named St. Scholastica one of the top 80 colleges in the country for commitment to first-generation students. Learn more at css.edu.