February 21, 2020
Clayton Jackson McGhie memorial concert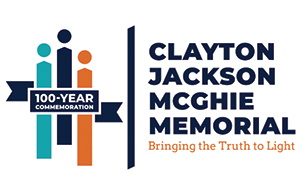 St. Scholastica will host a concert titled "…And They Lynched Him on a Tree" at 2 p.m. Sunday, March 8, in Mitchell Auditorium on campus.
The concert is part of a series of events being organized by the Clayton Jackson McGhie Memorial (CJMM) to recognize the 100-year anniversary of the Duluth lynching of Elias Clayton, Elmer Jackson and Isaac McGhie. The concert opens the final 100 days ending on the June 15, 2020 centennial.
The concert will feature the world premiere of "We Three Kings," commissioned by CJMM, composed by Jean "Rudy" Perrault, and performed by the Gichigami Piano Trio. Perrault is professor of violin/viola and director of orchestras at the University of Minnesota-Duluth. The Gichigami Piano Trio is comprised of Josh Aerie on cello, Sam Black on piano and Laurie Bastian on violin.
An 80-member orchestra and chorus drawn from across the community will present symphonic works by African-American composer William Grant Still under the batons of Perrault and Aerie. Bastian is the orchestra concertmaster.
The concert is free and open to the public. Donations will be requested to defray the cost of producing the event.
Traveling circus workers Elias Clayton, Elmer Jackson and Isaac McGhie were falsely accused and detained for raping a white woman. A large mob abducted the three young African-American men from the Duluth City Jail on June 15, 1920 and lynched them at the intersection of First Street and Second Avenue East in downtown Duluth, now the site of a memorial dedicated to them in 2003. The memorial building committee incorporated as a 501(c)(3) nonprofit to continue its mission of fostering racial justice.For more information, contact concert organizer Julia Cheng at 218-343-1653 or visit claytonjacksonmcghie.org.