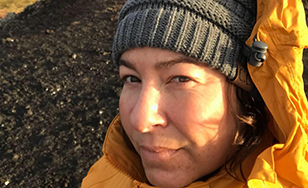 A free talk at St. Scholastica will focus on ways to support underrepresented students through difficult parts of their educational journeys through improved communication.
Jennifer Niemi, director of St. Scholastica's Native Studies Center, will speak on "The Arc of Dialogue: Creating Brave Spaces" at 3:40 p.m. Friday, Oct. 18 in Tower Hall room 4119.
Young people face many difficulties throughout their educational journey, including bullying, poverty and gaps in educational opportunities. During her talk, Niemi will discuss techniques to assist in better understanding and working with underrepresented students. She will focus on the "Arc of Dialogue," a strategically designed set of questions meant to create meaningful, audience-centered conversation, especially around difficult topics.
Through shared discussion, attendees will discover the four phases of dialogue, learn how to set up guidelines for facilitating dialogue, and ultimately how good dialogue can foster deeper cultural humility to further empower and inform the work they do. Niemi encourages participants to consider a discussion question in advance: What issues and barriers are your students facing?
Now in its 13th year, St. Scholastica's School of Arts and Letters Colloquium is a monthly lecture series highlighting faculty research in the SAL. Niemi's 40-minute talk will be followed by a question-and-answer session. The event is free and open to the public, and refreshments will be provided.
St. Scholastica is nationally recognized for quality and value. It has been named the top Minnesota college for economic mobility, and U.S. News & World Report includes it on its Best National Universities and Top Performers on Social Mobility lists. The College is ranked on Money magazine's "Best Colleges for your Money" list, Princeton Review's 2020 list of Best Midwestern Colleges, and Forbes' Top Colleges list. The Center for First-Generation Student Success has named St. Scholastica one of the top 80 colleges in the country for commitment to first-generation students. Learn more at css.edu.