November 11, 2019
A new spin on classic rock hits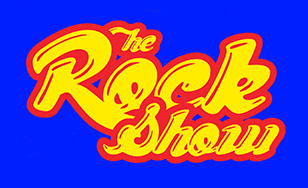 Musical ensembles at St. Scholastica will team up for a rock 'n' roll extravaganza at 3 p.m. Sunday, Nov. 24 in the Mitchell Auditorium on campus.
The St. Scholastica Jazz Band, Steel Band, and World Drumming Ensemble will perform unique takes on some familiar favorites from the 1950s to present day at the eighth-annual "Rock Show" music department event.Selections by the Steel Band will include "Kashmir" and "Fool in the Rain" by Led Zeppelin and "You Really Got Me" by the Kinks, among others. They'll team up with the Jazz Band on hits like "Soul Bossa Nova" by Quincy Jones and Van Morrison's "Moondance."
The jazz ensemble will play a wide-ranging collection of tunes of varying styles, but all with a common connection to rock music. Several of the selections connect through the use of the blues – a quintessential American creation. The group will perform Chicago's "25 or 6 to 4," a contemporary Latin version Duke Ellington's "It Don't Mean a Thing if it Ain't Got That Swing," Louis Armstrong's "What a Wonderful World," and more.
"It's an eclectic concert with a wide variety of styles and genres, plus a few percussion ensemble pieces," said Jeremy Craycraft, Music Department chair and director of the Steel Drum Ensemble.
Tickets are $5 and can be purchased at the door or by contacting the Spotlight Box Office at 218-723-7000 or spotlight@css.edu.