September 9, 2019
A discussion on race and music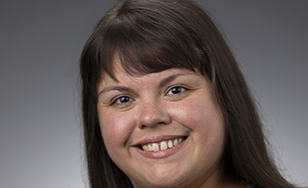 A series of discussions led by St. Scholastica faculty scholars begins its 13th year on Sept. 13, with a look at how race relates to arts and music.
St. Scholastica's School of Arts and Letters Colloquium is a monthly lecture series highlighting faculty research in the SAL. Dr. Lupe Linares will start off the 2019-20 season at 3:40 p.m. Friday, Sept. 13, in Tower Hall room 4119 with "Letting Vince in the Door: Situating Rapper Vince Staples in African- American Literary Traditions." The 40-minute talk will be followed by a question-and-answer session. The event is free and open to the public, and refreshments will be provided.
Rapper Vince Staples released his latest album, "FM!," on Nov. 1, 2018. The next day he followed it with a music video for the album's seventh track, "FUN!" The video takes the viewer through a Google maps-inspired tour of Staples' Long Beach neighborhood, where Staples and others participate in an assortment of events ranging from a street-side memorial to a music video shoot. As the video ends, the viewer leaves the Google street view to see a white teenage boy watching these events from his MacBook.
The video's ending is reminiscent of Staples' 2015 music video for "Señorita," wherein the viewer follows a violent, apocalyptic scene in a neighborhood where black and Latino people are gunned down from towers, only to find at the end that this scene is being watched by a white family through a glass window. Both of these videos comment on the commodification of black experiences for white audiences.
Linares' colloquium will consider what Staples has to say about the ways in which white audiences consume black arts and situates his latest music videos within the conversations and traditions that began with the emergence of African-American literature in the 18th century.