October 7, 2019
A community conversation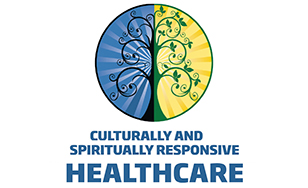 St. Scholastica will host a community conversation about the future of culturally and spiritually responsive healthcare on Oct. 24-25.
With an ever-changing healthcare landscape in Minnesota, addressing the cultural needs of patients and families can be complicated. To help reduce health disparities across Minnesota's diverse populations, St. Scholastica is hosting the Culturally and Spiritually Responsive Healthcare Whole Person, Whole Community Conference.
The event will bring more than 100 healthcare practitioners together to learn about patient-, family-, and community-centered care within indigenous, immigrant, and other communities of color. The goal is to promote physical, mental and spiritual health, while also fostering social equity. The conference speakers are healthcare providers and community leaders from Anishinaabe, African Heritage, Latinx, Somali, Hmong, Jewish, and Muslim communities.
The conference will begin at 5:30 p.m. Thursday, Oct. 24, with a social gathering, followed by a 6 p.m. keynote address. Maria Regan Gonzalez, mayor of Richfield, MN, will speak on "Advancing Equity by Culturally and Spiritually Transforming Ourselves and the Healthcare System" in the Mitchell Auditorium. This opening lecture is free and open to the public.
The gathering's second day starts with a welcome at 8:30 a.m. followed by roundtable discussions on topics including cross-cultural perspectives on youth mental and physical health and end-of-life care, trafficking awareness and food access.
Friday will conclude with a 5:30 social gathering and 6 p.m. keynote address in the Mitchell Auditorium. Sam Grant, community organizer and urban farming expert, will speak on "Reawakening our Deep Ecological Wisdom Traditions for Community Health in the 21st Century." This lecture is free and open to the public.
The Transcultural Nursing Society's Standards of Practice for Culturally Competent Nursing Care state that being culturally responsive in healthcare "is not just a good idea, it is a responsibility, and therefore must be an integral part of the fabric of our organizations, as it benefits our students, clients, and our health care institutions." According to conference organizer Elyse Carter Vosen, many healthcare and community organizations and entities across the College have come together to make this event possible.
The two keynote lectures are free. Conference admission is $40 for the public, or $60 for those seeking Continuing Education Units. CEUs are available for nursing, physical therapy, occupational therapy and social work professionals. Scholarships are available. To register or for more details, contact Carter Vosen at evosen@css.edu.