February 8, 2019
St. Scholastica removes ACT/SAT score admissions requirements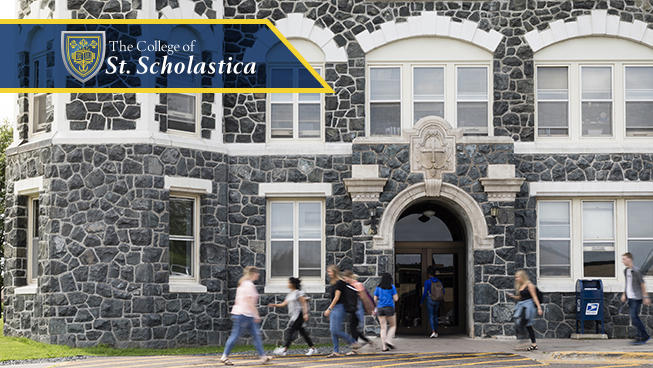 Picture this: you wake up early on a Saturday morning with a knot of nervousness in your stomach. You've been dreading this day for weeks.
You drive across town to a school you've never been to before. With your No. 2 pencils in hand, you sit down in a roomful of strangers to take a test that might determine the future course of your entire life.
No pressure, right?
Say goodbye to test stress
Test-taking anxiety: we've all experienced it. For major standardized tests such as the ACT and the SAT, the stakes are even higher. They can determine which colleges you get into and which scholarships you might receive.
A few hours on a single Saturday morning might impact the rest of your life. There's no way to avoid it.
But what if there was?
There's great news for those of you who don't consider yourselves good test-takers. More and more colleges around the country are moving to what's called "Test-Optional" admissions. This means that students can take the ACT and SAT if they choose to, but it isn't required.
Save money, time and worries
Colleges can take a complete look at the whole picture of your academic career, including your classroom performance, the classes you took, and extracurricular activities, instead of just how you did on one test.
In fact, some studies show that these factors better predict student performance in college than standardized test scores do.
Also, some experts say that the SAT and ACT tests can be biased, especially hurting students from groups already underrepresented in college.
More and more colleges are with you
There are more than 1,000 test-optional colleges across the country, and the number is growing.
The College of St. Scholastica recently became the first baccalaureate test-optional college in Northern Minnesota. St. Scholastica made the change to be more accessible for students from all backgrounds. This is in line with St. Scholastica's emphasis on inclusivity and its Catholic Benedictine values of community, hospitality and respect.
Test-optional admissions are in effect at St. Scholastica for students applying for the Fall of 2019. Apply today, and say goodbye to your test anxiety!
Receive Program Info and Financial Aid Options
Detailed program overview
Personalized financial aid
Individual admissions support