Home » About Us » Sentinel Blog »

Interested in a marketing career? Pursue a fast-growing occupation for creative professionals
March 5, 2019
Interested in a marketing career? Pursue a fast-growing occupation for creative professionals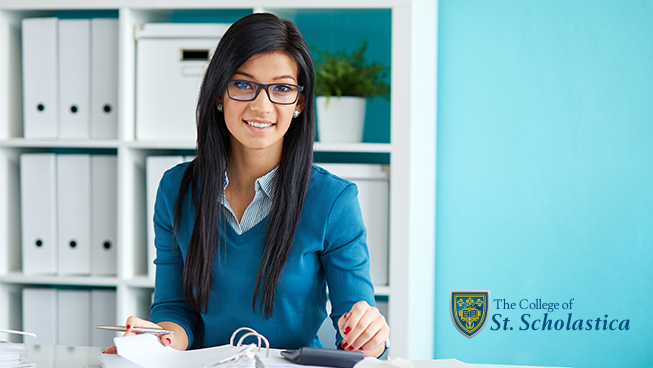 What do you think of when you hear the term "marketing?" Maybe you remember your favorite commercial, a popular slogan or jingle, or a funny billboard. Marketing careers do involve advertising tactics like these, but there's much more to this fast-growing field. Today's marketing professionals must be creative and nimble, using digital trends and big data downloads to get results. They know how to analyze customer behavior, economic and environmental data, and opportunities for digital marketing and graphic design in creative marketing techniques.
A fast-growing field
If you're ambitious and creative, with solid communication skills, then a marketing career might be a great choice for you. According to the U.S. Department of Labor Bureau of Labor Statistics, the demand for professionals in the marketing field "is projected to grow 10 percent from 2016 to 2026, faster than the average for all occupations."
Marketing jobs, which usually require a bachelor's degree in marketing, can be found at advertising agencies, as well as in regional or corporate offices. But because all industries rely on marketing to spread the word about their product or service, there's no limit to where a career in marketing might take you. Opportunities exist across the public and private sectors and can range from health care to real estate to higher education.
Marketing careers: growing opportunities
What is the definition of marketing? Marketing managers develop advertising plans to create interest in products, which can be tangible goods, such as shoes, or intangible services, such as counseling sessions. They work closely with data analysts to determine market opportunities and target markets/segments. They look at all of the advertising outlets available to create a marketing mix that makes the most sense for their clients.
They collaborate with graphic designers to create campaign layouts for print and digital materials. They also work with sales managers and finance officers to plan advertising media buys, create pricing strategies, and establish budgets.
What are some important skills in the marketing field?
Marketing managers must be creative. They need to create innovative solutions to meet the needs of their customers. Next, they must have good communication skills in order to work effectively with various departments and team members, as well as the customers they are trying to persuade to purchase their products. Technology skills are also essential. They must be familiar with online advertising and social media techniques, and able to craft marketing strategies.
What should I look for in a marketing program?
Because most marketing jobs require a college education, it's important to choose the right program for you. Your education should prepare you to hit the ground running in your career, with real-world situations to illustrate classroom content, ensuring that what you learn is career-relevant. Marketing students should aim to develop key skills in:
Creativity and innovative thinking
Critical thinking and reasoning
Ethical decision-making
Written and oral communication
Digital marketing skills
Quantitative business analysis
Look for professors with real-world experience, and courses that explore pertinent case studies with cutting-edge digital marketing techniques. The curriculum should emphasize experiential, hands-on learning.
St. Scholastica's marketing graduates are sought-after because business leaders know they are highly qualified and ready to make a difference. In an increasingly global marketplace, our students have the opportunity to study abroad and learn about international business practices in settings including Morocco and China.
Receive Program Info and Financial Aid Options
Detailed program overview
Personalized financial aid
Individual admissions support