April 26, 2019
Decision Day: How to choose the right college for you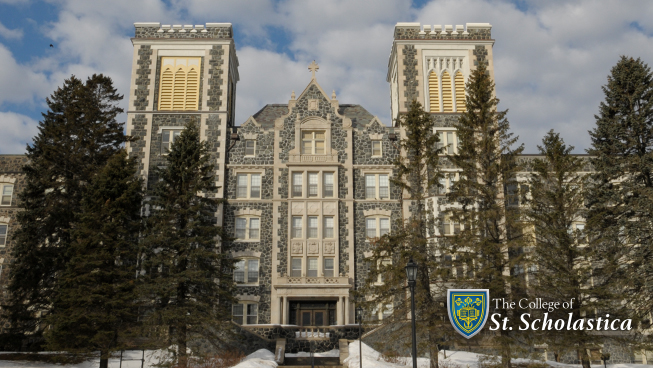 From the moment you wake up in the morning, each day is filled with decisions to make. Which socks should I wear? What will I have for breakfast? Which route should I take to go to school? Obviously, some decisions are much more important than others. The tiny choices you make on any given day are unlikely to affect the rest of your life.
Other decisions, though, have a much greater impact. One of them is deciding where to attend college. This one decision can affect what you choose to study, who you meet, where you end up living, and much more.
But don't panic!
If you take your time, do your research and thoughtfully consider all of your options, you will find the college that's the best fit for you. As Decision Day approaches on May 1 and many high school seniors around the country choose their colleges, here are some tips to help in your college search and application process.
Do your research
There are tons of resources out there to help you figure out which college is right for you. For instance, the U.S. Department of Education's College Scorecard website offers helpful statistics on college size, average annual tuition cost, graduation rates and average alumni salary. Check it out to find out how your top choices measure up.
Plan a visit
There is no substitute for an on-campus visit. You'll have the opportunity to get a feel for the college's atmosphere, tour the campus facilities and classrooms, and meet students, staff and faculty members. If possible, visit multiple colleges to get a sense of what you do and don't want in your college experience. When it's the right fit, you'll feel it.
Many colleges are now offering more immersive experiences like overnight visits. Accepted student days and open house events welcome large groups of students to campus all at once, giving you a chance to meet new friends and potential future classmates.
Ask for help
Colleges have staff members dedicated to helping you through the admissions and financial aid process, which can seem complex and intimidating. Rely on them. They have all of the knowledge and expertise to guide you through the college search and admissions process.
You can also use your experience working with the counselors to gauge the responsiveness of the college. Here's a pro tip: If you're interested in a particular college, but find that their counselors aren't helpful, it might be a red flag. Select a college with friendly, helpful counselors that make you feel welcome.
The same is true of financial aid counselors. Choose a college that's committed to communicating clearly with you and helping you with the steps of your financial journey.
Make it Instagram official!
Nothing's official until you've shared it on social media, right? Well, the same is true of your college decision! Celebrate Decision Day by proudly sharing your college choice, preferably while wearing some fun college swag. Get creative! This is an exciting moment.
Consider St. Scholastica
When making your college decision, consider The College of St. Scholastica in Duluth, Minnesota. We offer programs at the undergraduate and graduate level across six academic schools grounded in the liberal arts, with a particularly strong focus and reputation in the health sciences and nursing. Our small class sizes ensure one-on-one attention from our dedicated faculty members. Learn more at: css.edu/applynow or css.edu.
Receive Program Info and Financial Aid Options
Detailed program overview
Personalized financial aid
Individual admissions support