Learning the skills to navigate difference
The Inclusive Excellence 2025 strategic plan for The College of St. Scholastica is a living plan of action that is intended to serve as a blueprint for embedding diversity, equity and inclusion into the systems and culture of the College. Equity, Diversity and Inclusion are integral to who we are as a Benedictine institution. An intentional focus on equity, diversity and inclusion at all levels of the College is essential to our mission as a Catholic Benedictine Institution. Inclusion is at the very heart of what it means to be an institution committed to Catholic Social Justice.
There are so many ways to get involved at CSS! Check out a number of clubs and programs that are activly working on issues of equity, diversity and inclustion at CSS and beyond!
Student Spaces
Your home away from home


The Center for Just Living
Hang out, be yourself, build community, challenge yourself and learn from others. Located on the ground floor of Tower Hall (T25), the Center for Just Living (The CJL) serves as a social gathering space for students. A safe place for students of color, LGBTQ+ and other underrepresented students on campus. Social justice clubs meet here and plan club events.
The Intercultural Center
The bridge between The CJL and the student union on the ground floor of Tower Hall (T23 and T21). Open to all students for studying and hanging out. The Intercultural Center (The IC) promotes cross-cultural understanding and inclusivity by encouraging the campus community to socially engage and interact with one another respectfully in a diverse environment.
Jiimaan Abiwin
Located on the third floor of Tower Hall (T3115), the Jiimaan Abiwin room (also known as the Canoe Room) is a place for Native American students to create a community with other Native students. Students practice spirituality and know that they are in a safe environment based on their unique needs and culture. Smudging is allowed in this space for physical and mental well-being.
Bias Incident Reporting
If you experience bias or harassment, know that you are not alone.
Please see the Power-Based Violence Policies in the CSS Student Handbook.
Submit a Bias Incident Report
CONTACT US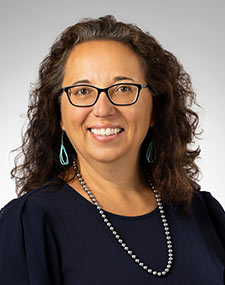 Dr. Amy Bergstrom
Chief Diversity Officer, Assosicate Professor
218-723-7067
Sarah Stewart, Associate Director
Tower Hall, Room 2124
(218) 723-6453
sstewart@css.edu
Dan Soulier, Student Support Specialist
Tower Hall, Room 2126
(218) 723-6314
dsoulier@css.edu