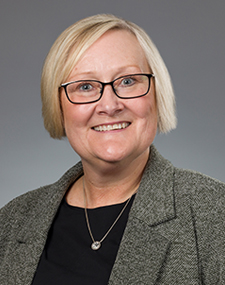 Position:
Assoc Prof and Dean, NSG
Department:
SON Admin
Phone:
(218) 723-6390
E-Mail:
SSandahl@css.edu
Sheryl Scheer Sandahl, DNP, RN, FNP-BC, MPH, MSN
Baccalaureate degree in nursing from St. Olaf College. Certified Pediatric Nurse Practitioner from St. Catherine's University with a Master of Public Health degree (Maternal Child focus) from the University of Minnesota - Twin Cities. Master of Science in Nursing and a Doctor of Nursing Practice from Case Western Reserve University Frances Payne Bolton School of Nursing. Post-Masters Family Nurse Practitioner Certificate from The College of St. Scholastica. Joined the CSS community full-time in 2002. Teaching experience in online, classroom, skills lab and simulation, and clinical environments in undergraduate and graduate nursing. Interests include curriculum development and assessment, simulation, and collaborative testing in nursing education. National League for Nursing Simulation Institute Leadership participant for 2018. Serves on the American Association of Colleges of Nursing Organizational Leadership Network Steering Committing. Experienced Commission on Collegiate Nursing Education site evaluator. Grant reviewer for U.S. Department of Health and Human Services Health Resources and Services Administration. Member of Sigma (National Honor Society for Nursing), Minnesota Organization of Leaders in Nursing, National League for Nursing, and the American Academy of Nurse Practitioners.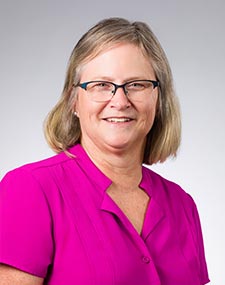 Position:
Assoc Prof/UG RN/BS Dir, NSG
Department:
RN to BS
Phone:
(218) 723-6103
E-Mail:
CBrown2@css.edu
Cynthia Brown's clinical focus is in public health, nutrition, and substance use disorders. Her professional interests include community/public health, working with underserved & vulnerable populations, service-learning, chemical dependency/addiction, and the harm reduction model. She is also involved in various service-learning initiatives in local and global settings.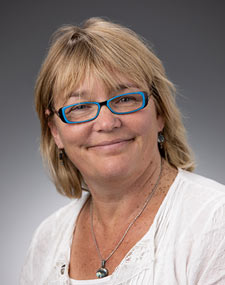 Position:
Assoc Professor, Nursing
Department:
RN to BS
Phone:
(218) 723-6020
E-Mail:
PByrne@css.edu
My area of specialty lies in the practice of nursing in rural areas. I have worked in arctic Alaska, critical access hospitals, and home health/hospice in remote areas. As healthcare delivery changes, and the role of nursing shifts away from acute care and into chronic disease management and health promotion, rural nurses will be invaluable links to provide quality care.
My teaching experiences begin in rural Alaska with some of the first distance delivery methods in place. It was quite interesting to teach American Heart Association CPR to Inupiat Eskimo first responders who truly understood how far away you might be from an acute care hospital setting. Currently I teach Professional Nursing courses for the undergraduate nursing program helping students see the complex relationships between healthcare policy, cost of care delivery, and the unique role of each staff nurse as a leader. All nurses are leaders. My most recent passion has been to develop Interprofessional healthcare teaching teams to allow students to leave their silo style education and develop collaborative care plans.
As a leader within the Traditional Track in the Undergraduate Nursing Program I seek to inspire our faculty team to find the best way to educate the nurses of the future, teaching students to blend skills in technology with compassionate, holistic, quality care. We seek to create nurses who are strong patient advocates, nurses who use the Benedictine values as part of their anchor for moral decision making, and finally nurses who are able to seek answers rooted in Evidence Based Practice. As healthcare becomes increasingly complex, the nurses of the future are called to imagine new delivery care models. Imagination and problem solving can be stimulated by accessing a liberal arts foundation.
My outside interests include experimentation in a broad range of textile arts, extensive travel abroad, and the production and cooking of local foods.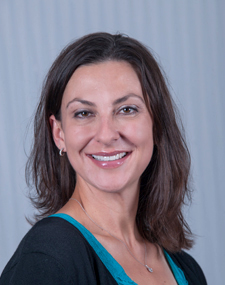 Position:
Asst. Prof, Trad Nursing
Department:
RN to BS
Phone:
E-Mail:
jcadotte@css.edu
Website:
View
Education:
University of South Alabama, Master of Science in Nursing, 2011
Auburn University Montgomery, Bachelor of Science in Nursing, 2006
Park University, Bachelor of Science in Social Psychology, 2004
Professional Licensure:
Registered Nurse
Licensed Nurse Practitioner
Board Certified Women's Health Nurse Practitioner
Jody Cadotte began teaching full-time in the RN to BS Nursing Program in the fall of 2016, after teaching as an adjunct faculty member for the program. Jody holds a Bachelor of Science degree in Social Psychology from Park University and a Bachelor of Science degree in Nursing from Auburn University. In 2011, she earned her Master of Science degree in Nursing from the University of South Alabama with a Women's Health Nurse Practitioner specialty. Her professional nursing experience includes neonatal intensive care nursing, maternal child health nursing, plastic surgery and women's health. Jody is passionate about nursing and nursing education, especially online education. Having obtained 2 degrees online herself, she has a solid understanding of the unique needs of the distance learner and understands the importance of creating an inclusive learning environment for all students. Jody has a love of teaching, and a strong commitment to nursing. She understands the importance of providing all nurses with a strong educational foundation. Jody is honored for the opportunity to educate and mentor future generations of nurses, and to be part of the amazing community at The College of St. Scholastica.
Courses:
Dimensions of Professional Nursing
RN to BS Portfolio Introduction
Holistic Assessment in Nursing
Leadership in Nursing
Population Care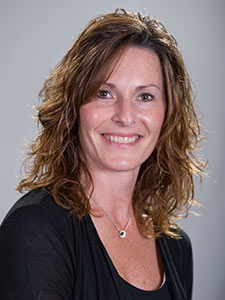 Position:
Admin Specialist, Nursing
Department:
SON Admin
Phone:
(218) 723-6452
E-Mail:
CJohns21@css.edu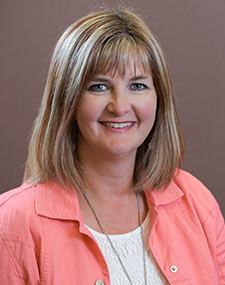 Position:
Asst Prof, Nursing
Department:
RN to BS
Phone:
(218) 723-6569
E-Mail:
LKrueger@css.edu
Louisa Krueger started teaching full-time in the RN to BS Online Nursing program in the fall of 2015 after several years of serving as an adjunct educator for the College of St. Scholastica. She holds a Bachelor's Degree from Concordia College in Moorhead (Nursing) and Minnesota State University, Moorhead (Community Health Education). In 2008, she earned her Masters of Arts in Nursing from the College of St. Scholastica as an Adult Health Clinical Nurse Specialist and in 2012 earned a Post-Master's Certificate as a Family Nurse Practitioner. In 2019, she earned her Doctorate of Nursing Practice from the College of St. Scholastica. Her professional experience includes public health nursing, nursing education and advanced practice nursing in women's health and hospice. Louisa is passionate about online education and the role it can play in meeting the continuing education needs of rural nurses throughout our region.
Adjunct Faculty
Adjuncts are listed during semesters in which they teach. Position:
Adjunct Faculty
Department:
RN to BS
Phone:
(218) 723-6222
E-Mail:
ajohnson14@css.edu
Website:
View
Position: Adjunct FacultyDepartment: RN to BS NursingPhone: unlistedE-Mail: ajohnson14@css.edu
Background
Arlene Johnson PhD, RN retired from full time faculty in the School of Nursing in 2017. She earned a BA in Nursing from the College of St. Scholastica, an MA in Nursing with a Pediatric Nurse Practitioner specialty from the College of St. Catherine, and a PhD in Education, specializing in Teaching and Training Online from Capella University. Her dissertation research, Transition to Online Learning: The Study of a Graduate Nursing Faculty, was published in Nursing Education Perspectives. Dr. Johnson has been the Principal Investigator in multiple research grants.
Why Do I Teach?
As a nursing faculty member for the past 20 years, I have provided instruction to baccalaureate and graduate nursing students. My desire to teach nursing, as well as to practice nursing, stems from my commitment to the nursing profession. I consider it a privilege to be able to share the knowledge and experience that I have gained in my nursing career with students as they prepare to become the next generation of caregivers. As faculty members, we are charged not only with promoting student learning of the scientific facet of nursing, but we must also encourage exploration of how students will exemplify a caring presence to their future patients. My goal as a faculty member is to be an excellent role model for students and one who encourages them to perform at their highest potential and represent the nursing profession well. I am very excited to work with students in the RN to BS program at the College of St. Scholastica. Position:
Adjunct Faculty
Department:
RN to BS
Phone:
E-Mail:
smccoy@css.edu