Minnesota's College Immunization Law
Minnesota law (M.S. 135A.14) requires all students born after Dec. 31, 1956, who enroll in a Minnesota college to be immunized against tetanus, diphtheria, measles, mumps and rubella. Minnesota law requires colleges to provide information on transmission, treatment, and prevention of hepatitis A, B, C and meningococcal disease.
Please visit the Minnesota Department of Health website for questions regarding vaccines.
Required immunizations
St. Scholastica requires all new incoming students (first year and transfer) to verify immunization history and complete the online tuberculosis screening form.
Immunization history forms are on file at most high schools and colleges, as well as primary care clinics. Please contact these sites directly to request your immunization records.
Required
A tetanus diphtheria acellular pertussis (TDAP) vaccine (from ages 11-18). Individuals age 19 or older who have not received a dose of Tdap should receive one dose of Tdap. NOTE: Tdap is not the same as the other vaccines containing some or even all of the vaccine components (D-T-A-P) such as DTAP, Td or DT. Substitute Tdap for Td once, then Td booster every 10 years.
Two measles-mumps-rubella (MMR) vaccines on or after age one
A meningococcal (meningitis ACWY) vaccine after age 16 (up to age 23)
Two varicella (chicken pox) vaccines at least 12 weeks apart if vaccinated between ages 1-12 and at least four weeks apart if vaccinated at age 13 or older, or positive varicella antibody
Strongly recommended
Although not required, the meningitis B vaccination (2 or 3 doses depending on vaccine) is recommended for young adults aged 16-23.
Submit your immunization records
Below are the options for submitting your immunization records to Student Health Service.
Provide a hard copy of your immunization record at New Student Orientation during the reception in the Benedictine Commons
Take a photo and email it to studenthealthservice@css.edu
Fax a copy to (218) 723-5953
Mail to CSS Student Health Service, 1200 Kenwood Avenue, Somers Hall Room 42, Duluth MN 55811
Bring a copy to Student Health Services in Somers Hall Room 42 upon your arrival
Tuberculosis screening form
You can access your CSS account 24 hours after Orientation. You only have ONE chance to access the Tuberculosis Screening Form. It is not possible to access this form to edit or update after the initial attempt. Please fill out to the best of your ability. Contact Student Health Service to facilitate any update to your Tuberculosis Screening Form.
Log into your MyHealth account
Enter date of birth (DOB)
Click proceed and select forms (on the left)
Select the Tuberculosis Screening Form
Please complete this task within one week of New Student Orientation.
Medical or Conscientious Exemption Forms
Students who would like to claim a medical or conscientious exemption to vaccinations should print, complete and return the form to Student Health Service. You will also be required to set up an appointment with the Nurse Practitioner to discuss and review your exemption in order to be compliant.
Please contact Student Health Service to get started in the exemption process.
RECOMMENDED GUIDELINES
We encourage visitors to follow the guidance of the CDC for everyday preventive actions to help prevent the spread of respiratory viruses.
CALL FIRST-SPEAK WITH A NURSE
(218) 723-6282
CONTACT US
Somers Hall, Room 42
Phone: (218) 723-6282
Fax: (218) 723-5953
studenthealthservice@css.edu
Health Services will respond to after-hours phone calls, fax and emails the NEXT business day.
Clinic Hours
Closed May 17-21, 2021
Summer Hours (starting May 24)
Open May 24-26: 9AM-1PM
Open June 2-4: 8AM-2PM
Open June 7-9: 8AM-2PM
Open June 14-16: 8AM-2PM
Open June 22 & 23: 8AM-2PM
Open June 28-30: 8AM-2PM
Open July 12-14: 9AM-2PM
Closed July 15-August 22, 2021
Reopens Monday August 23, 2021
Emergency and after hour contact
Essentia Health Urgent Care
400 East Third Street
Duluth, MN
(218) 786-8364
Essentia Health Nurse Care Line
(218) 725-3110
St. Luke's Lakeview Building
915 East First Street
Duluth, MN
(218) 249-5555
Medical Professionals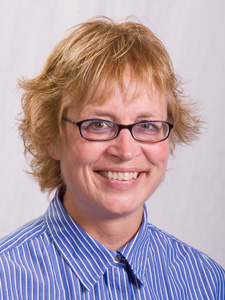 Vicki Andrews,
MA, RN, FNP-BC
Nurse Practitioner
vandrews@css.edu
---
Teresa Guerrero, MSW, LICSW

Director of SCHAWB
tguerrero@css.edu

---
Lindsay Izzard, RN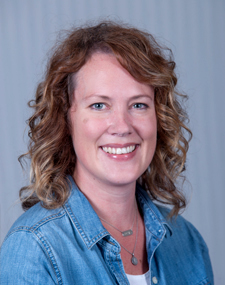 Registered Nurse
lizzard@css.edu
---
Melissa Ratai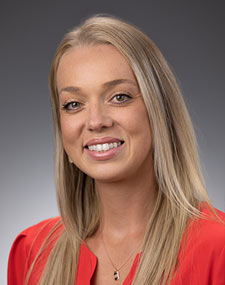 Administrative Assistant
mratai@css.edu
---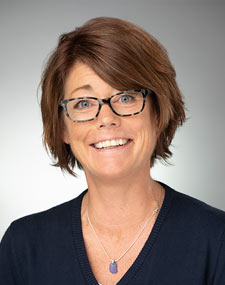 Christine Sandal,
BA, RN
Clinic Manager Registered Nurse
csandal@css.edu
---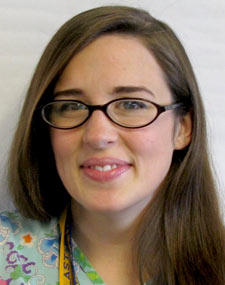 Inga Thompson, MA
Certified Medical Assistant
ithompson@css.edu