Currently taking acute and injury visits
Do you have the common cold? Maybe you need a sports physical? Student Health Service is staffed with health care providers that can evaluate your concerns, answer your questions and get you on your way to be the healthiest version of yourself.
If you feel you have questions at all about any health symptoms, billing, immunization compliance, or just unsure of what to do please contact us. We are here to help. If you are instructed to come into the office, please access Health Services via the door off of the parking lot. Do not come through Somers Hall. Thank you!
General COVID Testing Information
Student Health Service offers tests to St. Scholastica students, for an appointment with a Registered Nurse — call (218) 723-6282 or email studenthealthservice@css.edu to schedule an appointment
You can go to an in-person site or can order a kit to be delivered to your home. These options are free of charge regardless of your insurance coverage. You can also obtain testing through your health provider.
Saliva testing open to everyone

Symptoms or no symptoms
No cost to you but bring your insurance card if you have one
If you are not able to sign up online or need a translator, call 1-800-800-5698 for assistance

The UMAC Athletic Conference has approved a competitive schedule for spring semester in adherence with Minnesota Department of Health and NCAA guidelines for testing procedures. Our Athletic Director, Franco Bari and the athletic department is working through these protocols as well as the strict guidelines that will be in place for transportation and events. If you have questions, please reach out to Franco at fbari@css.edu.
Who is eligible for service?
All full-time undergraduate students taking 9 or more credits
All full-time graduate students taking 6 or more credits
All other students may choose to opt-in and pay the Student Health Fee to access Student Health Service. Visit the Student Health Fee and Health Insurance pages for coverage and payment information.
Services available
Immunizations will be billed to your health insurance or charged to your student account. Visit the Immunization Requirements page for more details. The following immunizations are available:
Influenza (flu shot)
Tetanus Diphtheria Pertussis (TDAP)
Tetanus Diphtheria (Td)
MMR (Measles, Mumps, Rubella)
Hepatitis A and B
Varicella (chicken pox vaccine)
Meningococcal (meningitis/menactra)
Human Papillomavirus (HPV)
PPD (Mantoux) skin tests for Tuberculosis
Student Health Service offers a variety of exams and tests that are included in your Student Health Fee. Here are a some of the examination and test options we offer:
Eye, ear, nose and throat infections
Colds and flu
Skin concerns
Bladder infections
Vaginal infections
Pregnancy testing
STI testing
Abrasions and cuts
Suture removal
Sprains/strains
Burns
Ear irrigation
Blood pressure check
Height/weight
Over-the-counter medications
Full laboratory services
Counseling visits are included in your Student Health Fee. A counselor can refer you to a higher level of care if necessary.
Nutritional counseling
Health education and promotion
Physical therapy referral
Specialty referrals
Mental health evaluation and referral
Nutritional counseling
Chronic health and medical management
How to schedule an appointment
If you don't know if you should see the RN or the NP for your clinic visit please call us and we can determine what your needs are and who you should be seeing for your visit.
Appointments with a Registered Nurse
Appointments with the Nurse Practitioner
RECOMMENDED GUIDELINES
We encourage visitors to follow the guidance of the CDC for everyday preventive actions to help prevent the spread of respiratory viruses.
CALL FIRST-SPEAK WITH A NURSE
(218) 723-6282
CONTACT US
Somers Hall, Room 42
Phone: (218) 723-6282
Fax: (218) 723-5953
studenthealthservice@css.edu
Health Services will respond to after-hours phone calls, fax and emails the NEXT business day.
Clinic Hours
Closed May 17-21, 2021
Summer Hours (starting May 24)
Open May 24-26: 9AM-1PM
Open June 2-4: 8AM-2PM
Open June 7-9: 8AM-2PM
Open June 14-16: 8AM-2PM
Open June 22 & 23: 8AM-2PM
Open June 28-30: 8AM-2PM
Open July 12-14: 9AM-2PM
Closed July 15-August 22, 2021
Reopens Monday August 23, 2021
Emergency and after hour contact
Essentia Health Urgent Care
400 East Third Street
Duluth, MN
(218) 786-8364
Essentia Health Nurse Care Line
(218) 725-3110
St. Luke's Lakeview Building
915 East First Street
Duluth, MN
(218) 249-5555
Medical Professionals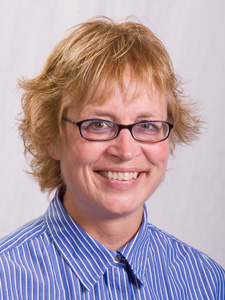 Vicki Andrews,
MA, RN, FNP-BC
Nurse Practitioner
vandrews@css.edu
---
Teresa Guerrero, MSW, LICSW

Director of SCHAWB
tguerrero@css.edu

---
Lindsay Izzard, RN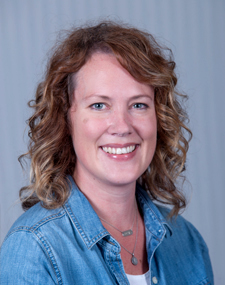 Registered Nurse
lizzard@css.edu
---
Melissa Ratai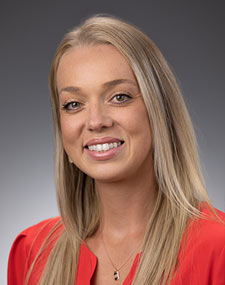 Administrative Assistant
mratai@css.edu
---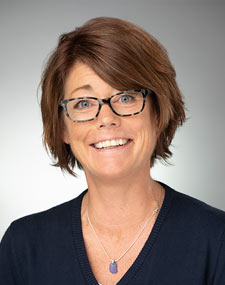 Christine Sandal,
BA, RN
Clinic Manager Registered Nurse
csandal@css.edu
---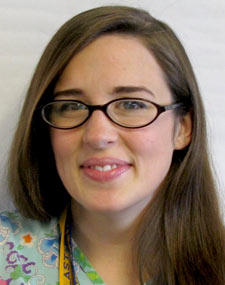 Inga Thompson, MA
Certified Medical Assistant
ithompson@css.edu