Summer Hours:
June: Open Tuesdays and Wednesdays (8 AM-4 PM)
July: Closed - We're unable to respond to calls, email or faxes during this time.
August: Open Tuesdays and Wednesdays (8-4 PM). After August 24th, open Monday-Friday.
Main Campus and Health Sciences (Bluestone) Students:

If you are new to Counseling Services or have other questions, please call 218-723-6085 or email mbartikoski@css.edu and request an appointment. We are providing Telemental Health counseling services to Main Campus and Health Sciences (Bluestone) students.
If you already have a mental health therapist at CSS, please email that person directly to request a visit. Provider links are - Teresa Guerrero, tguerrero@css.edu; Leigh Branovan lbranovan@css.edu; Sarah Wells swells1@css.edu; Angie Hummel ahummel1@css.edu; Glenn Maloney gmaloney@css.edu. Appointments with Pam Bjorklund or Urvashi Dixit should be made by calling Marlene at 218-723-6085 or email mbartikoski@css.edu
Extended and Online (prior to Covid-19) Students:
Please continue to use the Saints Assistance Program. Go to hpeap.com and use passcode: css-students to access resources and support online. You can also call 833-403-0101 24/7. Another option is to download the iConnectYou mobile app and register using passcode 147211 to text or video chat with trained staff members.
Suggestions for managing mental health found on Student Center for Health and Well-Being COVID-19 Resources page.
If this is a physical or mental health emergency, call 911.
---
Counseling Services
Students utilize our services as a place to discuss concerns and challenges they are experiencing in their life as a college student.
A Safe, Trusting and Confidential Relationship
You can expect all the information you discuss to be kept confidential (exceptions to this policy are explained in your Informed Consent Document).

Without your written consent and explicit permission, we will not discuss your situation with anyone, except the counselors on our staff for consultation purposes.

Your counseling file is not a part of your academic record, and no individual outside the counseling department has access to your file.

If we think it would be helpful to talk to others about your situation (a faculty or staff member, parents, other health care providers you may have seen previously), we will ask your permission and ask you to sign a Release of Information Form to talk to that person. You have the right to refuse a counselor's request, if you feel it is not in your best interest.
Eligibility
Counseling Services is available to all CSS students at no cost (except for psychiatric evaluations and management of medications which are billed to your insurance).
Following an initial meeting with a counselor, students may utilize up to 12 counseling sessions within each academic year.
Meeting with a Counselor
Prior to your initial meeting (called an intake), you will be asked to fill out an online questionnaire.
During the first meeting your counselor will ask you questions and listen in order to get an understanding of what kind of support you may want. This may require the counselor to ask you some questions about your past experiences and relationships, as well as about your present concerns.
Once your counselor has developed an understand of your situation, you and your counselor will develop a plan to address your concerns.
If you have any questions or concerns about your experience with Counseling Services, please talk to your counselor or contact Teresa Guerrero, Director of The Student Center for Health and Well-Being at 218-723-6085. Thank you for your willingness to utilize the services of the Counseling Department, and we hope you will find the experience helpful and rewarding.
Counseling Services
Call for appointments or more information, (218) 723-6085 or email mbartikoski@css.edu to schedule a phone or Telemental Health session
Fax: 218-723-6482
June: Tue & Wed 8 am - 4 pm
July: Closed
August: Tues & Wed 8 AM -4 PM After August 24, open M-F 8 am -4 pm
After hours mental health crisis resources:
In an emergency, call 911.
Staff
Teresa Guerrero, MSW, LICSW

Director of SCHAWB

---
Marlene Bartikoski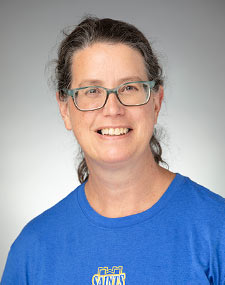 Administrative Assistant
---
Pam Bjorklund, Ph.D., RN, CS, PMHNP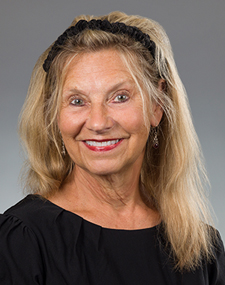 Psychiatric Nurse Practitioner
---
Leigh Branovan, MSW, LICSW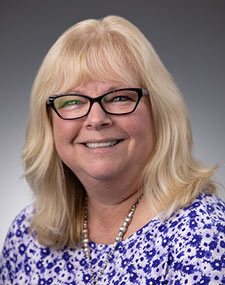 Assistant Director, Mental Health Therapist
---
Sarah Wells, MSW, LICSW

Mental Health Education Coordinator, Mental Health Therapist
Glenn Maloney, MSW, LICSW, LADC Mental Health Therapist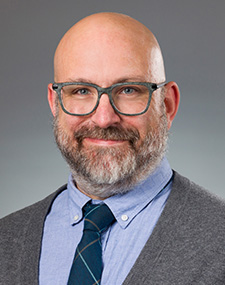 Angie Hummel, LPC Mental Health Therapist