Personal Counseling Using Telemental Health
During COVID-19, Counseling Services is using Telemental Health to connect with students. Email counseling@css.edu or call 218-723-6085 to schedule a session with a Mental Health Therapist.
Counseling Services can assist a student in addressing the feelings and stressors of college life and other important personal concerns. Professional clinicians work closely and confidentially with students on a variety of issues including:
developmental transitions (i.e. beginning college, graduation, etc.)
relationship problems with peers or family
depression, anxiety and stress
grief and loss
sleep issues
substance abuse
eating disorders
difficulty in handling emotions
religious concerns
building self-esteem and confidence
When it is more urgent
There may be times when a life crisis seems overwhelming and a person becomes seriously upset. Such events include suicide threats or attempts, physical abuse, sexual assault, or harassment.
During these events it is important to recognize that the crisis does not have to be handled alone: there are resources available on and off campus for sensitive, supportive help. All threats or attempts to injure oneself or others should be considered as serious events that require intervention. This intervention will involve college counselors and other campus staff members, and may include community referrals for more structured support and evaluation.
Any student who is aware of someone in crisis and in need of services should immediately notify either Security (Ext. 6175), the Residence Director, the Counseling Center (Ext. 6085), or Student Health Service (Ext. 6282.) They will consult with you to help decide the best course of action.
What to Expect
You can expect all the information you discuss to be kept confidential (exceptions to this policy are explained in your Informed Consent Document).
Without your written consent and explicit permission, we will not discuss your situation with anyone, except the counselors on our staff for consultation purposes.
Your counseling file is not a part of your academic record, and no individual outside the counseling department has access to your file.
If we think it would be helpful to talk to others about your situation (a faculty or staff member, parents, other health care providers you may have seen previously), we will ask your permission and ask you to sign a Release of Information Form to talk to that person. You have the right to refuse a counselor's request, if you feel it is not in your best interest.
Eligibility
Counseling Services is available to CSS students at no cost (except for psychiatric evaluations and management of medications which are billed to your insurance).
Following an initial meeting with a counselor, students may utilize up to 12 counseling sessions within each academic year.
Meeting with a Counselor
Prior to your initial meeting (called an intake), you will be asked to fill out an online questionnaire.
During the first meeting your counselor will ask you questions and listen in order to get an understanding of what kind of support you may want.
This may require the counselor to ask you some questions about your past experiences and relationships, as well as about your present concerns.
Once your counselor has developed an understanding of your situation, you and your counselor will develop a plan to address your concerns.
Training for Student Groups:
QPR Suicide Prevention Program
Mental Health First Aid Training
Contact Sarah Wells, LICSW at 218-723-6085 or swells1@css.edu
Counseling Services
Call: (218) 723-6085
Email: counseling@css.edu
Fax: (218) 723-6482
Summer Hours (May 24 - August 27, 2021):
Available Tues-Wed-Thur 8 a.m.-4 p.m.
Closed in July
After hours mental health crisis resources
Birch Tree Center: (218) 623-1800 (Duluth area)
Crisis Text Line:text HOME to 741741
National Suicide Prevention Crisis Line: 1 (800) 273-8255 (TALK)
Students of Color
The Steve Fund: text STEVE to 741741
LGBTQ+
Trevor Project Lifeline:1 (866) 488-7386 or text START to 678678
Veterans Crisis Line:1 (800) 273-8255 Press 1 or text to 838255
In an emergency, call 911.
Staff
Teresa Guerrero, MSW, LICSW

Director of Student Health and Wellness

---
Marlene Bartikoski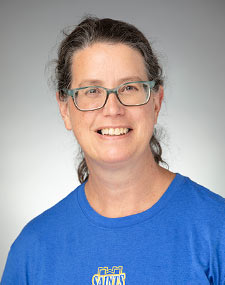 Administrative Assistant
---
Pam Bjorklund, Ph.D., RN, CS, PMHNP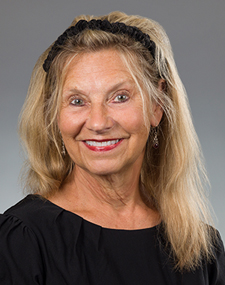 Psychiatric Nurse Practitioner
---
Leigh Branovan, MSW, LICSW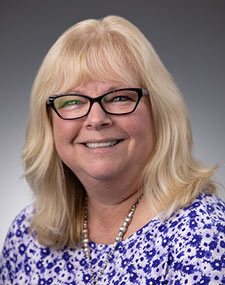 Assistant Director, Mental Health Therapist
---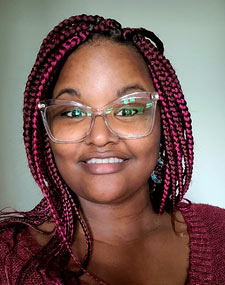 Diona Johnson, MSW, LICSW
Intercultural Specialist, Mental Health Therapist
---
Angie Hummel, LPC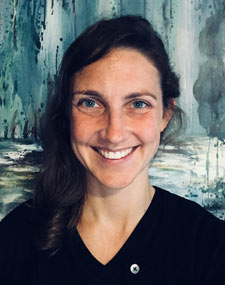 Mental Health Therapist
---
Glenn Maloney, MSW, LICSW, LADC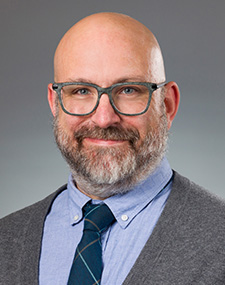 Mental Health Therapist
---
Sarah Wells, MSW, LICSW

Mental Health Education Coordinator, Mental Health Therapist