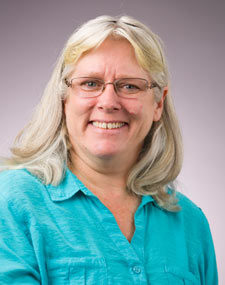 Position:
Admin Asst II, PTH
Department:
Physical Therapy
Phone:
(218) 723-6786
E-Mail:
KKing@css.edu
Kathy has been with the Physical Therapy program since 2005. She earned her AAS in Health Information in 2000 along with her Registered Health Information Technician certification. Kathy has a wide range of record management in various fields including Child Protection, Dialysis, OP Clinic, and Long Term Care. She currently works as the Administrative Assistant for the department ensuring that faculty and students have the support they need to achieve program goals and outcomes.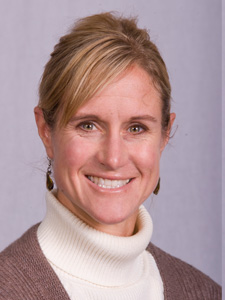 Position:
Professor, PTH
Department:
Physical Therapy
Phone:
733-2216
E-Mail:
Jogston@css.edu
Position: Professor, Director, Transitional Doctor of Physical Therapy Program
Education:
BA Exercise Science Exercise Physiology University of MN Duluth (1993)
MPT Mayo School of Health Related Sciences (1996)
PhD University of MN Rehabilitation Sciences (2004)
Teaching: Biomechanics, Therapeutic Exercise, Musculoskeletal, Evidence Based Practice
Research: Dr. Ogston's doctoral work was in the area of shoulder biomechanics, but has recently been investigating various realms of foot/ankle research in the sensorimotor lab leading various student groups along with her own projects.
Clinical Experience: Sports Medicine/Orthopedics and Pediatrics.
Professional involvement: Inducted into the Academy of Advanced Item Writers FSBPT (Federation of State Boards of Physical Therapy), American Physical Therapy Association (APTA),, MNAPTA Research Committee, Journal of Sports and Orthopedic Physical Therapy reviewer
Volunteer/Community work as a PT: Courage Duluth, Hermantown Community Church, Grandmas Marathon, Inline Skate Marathon and Duluth-Superior Alpine Club, Hermantown Area Futbol Club, Hermantown Pike Lake Area Community Organization, Hermantown Youth Soccer Association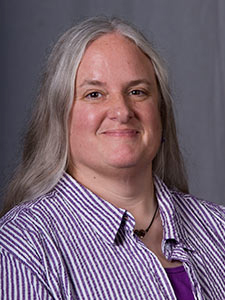 Position:
Asst Professor, PTH
Department:
Transitional Doctor of PT
Phone:
(218) 723-5995
E-Mail:
LSpangle@css.edu
Ms. Spangler has a Bachelor's degree in Psychobiology, a Masters degree in Physical Therapy, and a Transitional DPT degree. She has extensive clinical experience in multiple areas, having worked in a number of different clinical settings including out patient therapy, in patient rehabilitation, and as a travelling therapist. Her main area of teaching and of clinical expertise is in neurological rehabilitation, with a special interest in the rehabilitation of patients with spinal cord injury.
In the Department of Physical Therapy Ms. Spangler Teaches in a variety of courses. She coordinates the neurologic rehab. courses and participates extensively in the Patient Client Management course series. Currently Ms. Spangler serves as the Chair of the PT Admissions Committee.
Beyond CSS Ms. Spangler is active with the local Habitat for Humanity chapter, and volunteers extensively in dog rescue through Retrieve A Golden of the Midwest.
Adjuncts are listed during semesters in which they teach.