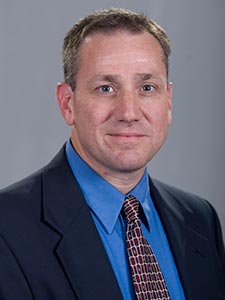 Position:
Assoc Prof CIS/App Data Analyt
Department:
C I S
Phone:
(218) 723-6199
E-Mail:
BOlson1@css.edu
Website:
View
Brandon Olson is a Professor of Computer Information Systems and Director of the Master of Science in Applied Data Analytics. His academic interests include data analytics, project management, IT strategy, knowledge management, systems thinking, and online education. Dr. Olson teaches courses that include data analytics, project management, capstone projects, and graduate capstone research. Dr. Olson serves as manager of the local outreach program for the Minnesota chapter of the Project Management Institute. In his spare time, he enjoys running, hiking, cross-country skiing, fishing, and reading.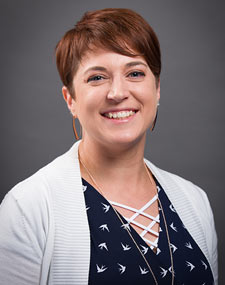 Position:
Asst Prof-Project Mgmt
Department:
Project Management
Phone:
(218) 723-6111
E-Mail:
sskallet@css.edu
Shanna Skallet is an Assistant Professor in Project Management and the Director for the Master of Science Program in Project Management. In addition to overall project management, her areas of experience and academic interest include construction and industrial project management, leadership of distributed and culturally diverse teams, and leadership theory. Ms. Skallet teaches courses in leadership theory, project management practices, and graduate capstone research. She also serves as co-chair of the outreach committee for the Minnesota Chapter of the Project Management Institute. In her spare time, Ms. Skallet enjoys modern quilting, playing video games, hiking and outdoor activities, and traveling.
Adjunct Faculty
Adjuncts are listed during semesters in which they teach.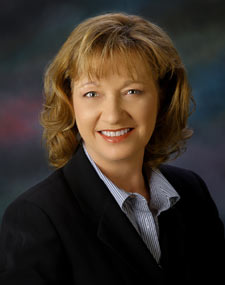 Position:
Adjunct Faculty
Department:
Project Management
Phone:
E-Mail:
dkarch@css.edu
Website:
View
Donna Karch is an Adjunct Instructor with the school of Business and Technology teaching online courses in the Masters Arts in IT Leadership and Masters of Science in Project Management. Her academic interests include project management, project leadership, knowledge management, and portfolio management. Dr. Karch holds a Ph.D. in Information Technology Project Management, a MS in Technology Management/Project Management, and a BS in Information Systems Management, as well as a Project Management Professional certification from the Project Management Institute. She is also principle owner/photographer of Karch Photography & Graphic Design. In her spare time, Dr. Karch enjoys golfing, traveling, photography, and riding her 2014 Harley-Davidson Triglide. Position:
Adjunct Faculty
Department:
Project Management
Phone:
E-Mail:
KLacy@css.edu
Kent has over 15 years (since 2003) of teaching experience primarily at the graduate level. Over the years, Kent has taught several different topics ranging from all core and advanced project management principles, management practices, information management, organizational behavior, and diversity.
From an academic perspective, Kent holds an associate and bachelor's degree in Computer Studies conferred from the University of Maryland, European Division while he was serving in the United States Army. Kent also holds a Master of Business Administration (MBA) from Metropolitan State University achieved in 2000. Finally, Kent was conferred a Doctor of Education (Ed.D.) degree in Organization Development from the University of St. Thomas in 2009.
In addition to Kent's teaching experience, he also has over 30 years of industry experience. He is currently working for a large US based, financial services organization as a Program Manager within the Wholesale Banking division. Throughout his career, his experience and exposure has spanned multiple organizational levels from individual contributors to the most senior leaders.
His teaching philosophy is focused on the practical application of academic principles within organizational life. An ongoing emphasis for his classroom discussions relates to how course topics have been and can be leveraged in the day-to-day workplace environment.