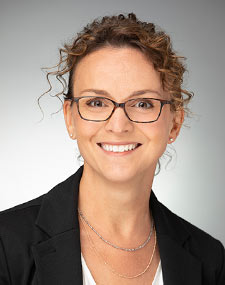 Position:
Asst Prof, Dir of Clinical Edu
Department:
Physician Assistant Studies
Phone:
E-Mail:
jbollins@css.edu
Website:
View
Jocelyn Bollins, DO is a family physician originally from Ohio. She received her undergraduate degree in Botany from Miami University and received her medical degree from the Ohio Univeristy Heritage College of Osteopathic Medicine in Athens, Ohio. She worked as a family physician at Galloway Family Medicine in Galloway, Ohio prior to moving to Minnesota with her family in 2007. After taking some time off to be with her two children, Dr. Bollins joined the PA program at CSS as adjunct faculty in 2017. In 2019, she joined the clinical team and in 2021 she became the Director of Clinical Education for the PA program at CSS. Dr. Bollins enjoys creating visually appealing lectures for students and also coordinating clinical rotations for PA students during their clinical phase. In her free time, she enjoys spending time with her husband and two children at their lake cabin in Ely, MN.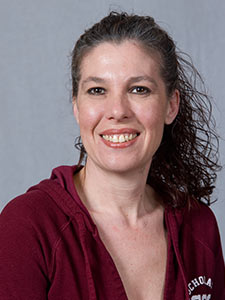 Position:
Data Coord/Admin Spec, PA Prgm
Department:
Physician Assistant Studies
Phone:
(218) 723-6289
E-Mail:
DChriste@css.edu
Website:
View
Dawn has been with the College for almost 13 years and transferred to the PA Department about two years ago after being the Administrative Assistant for the School of Health Sciences. She is a graduate of CSS and received her BA in Organizational Behavior in December of 2015. She is happily married and has two daughters. In her downtime, she loves fishing, reading, spending time with her family, and watching football (Skol Vikings!!).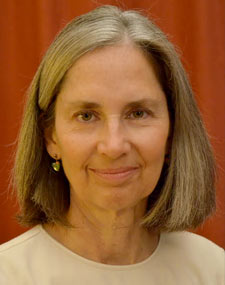 Position:
Medical Director, PA Program
Department:
Physician Assistant Studies
Phone:
(218) 625-4929
E-Mail:
ccleary1@css.edu
Dr. Cleary is a family physician who has been in practice in Grand Rapids, Minnesota since 1997. She is originally from North Dakota. She attended Macalester College and the University of Minnesota Medical School, obtaining the first 2 years of her medical education at the Duluth campus. She completed her Family Medicine residency at North Memorial Medical Center and then spent several years in Boise, Idaho before returning to northern Minnesota. While in Idaho she worked in a small family medicine practice, and then as faculty at the Family Practice Residency of Idaho. She joined the PA program as Medical Director in 2015. Her interests include longitudinal care and clinical teaching.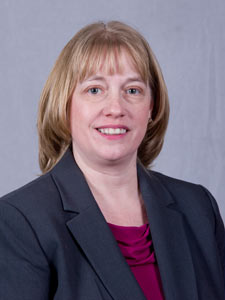 Position:
Asst Prof/Dir Curr Develop, PA
Department:
Physician Assistant Studies
Phone:
(218) 625-4894
E-Mail:
sgarvey@css.edu
Shawn Garvey, MS, PA-C is a physician assistant originally from Michigan and has a degree in biology from University of Michigan in Ann Arbor. She graduated from the physician assistant program at Baylor College of Medicine in Houston, Texas. She began her practice in pediatrics and then family practice in rural Minnesota. Shawn joined CSS as faculty and Director of Curriculum in 2014. She has a special interest in patient education. She continues to see patients one day a week in Allergy at Essentia Health with an emphasis on telemedicine rural outreach.
"Education is not the learning of facts, but the training of the mind to think. " Albert Einstein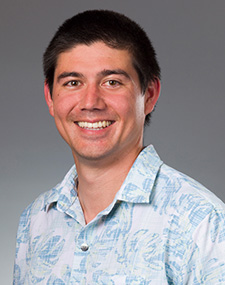 Position:
Assistant Professor
Department:
Physician Assistant Studies
Phone:
E-Mail:
aheaslet@css.edu
Aaron Heaslet, MS, PA-C was born and raised in Anchorage, Alaska. He graduated from the Indiana State Univeristy Physician Assistant Program in 2016. Prior to joining the College of St. Scholastica at the end of 2020 he worked in rural family practice at Scenic Rivers Health Services in Floodwood, Tower, and Cook. He has really enjoyed the special challenges that rural healthcare brings to family practice as well as building long term relationships with his patient population. Outside of work he enjoys spending time with his wife, two children, and dog.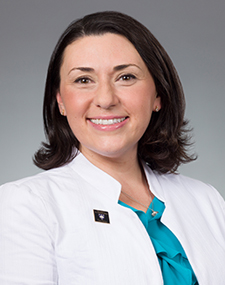 Position:
Asst Prof, PA Studies
Department:
Physician Assistant Studies
Phone:
(218) 723-6119
E-Mail:
cjahr@css.edu
Carolyn Jahr, MS, PA-C is a physician assistant who has served the Northeastern Minnesota patient population since 2008. Prior to becoming a faculty member, she practiced in general surgery, with additional experience in colorectal, vascular, and bariatric subspecialties. She was the first PA to be employed by her surgical practice, and served as the inaugural program coordinator for a local weight loss surgery program. She has additional practice experience in an urgent care setting.
Throughout her clinical career, Carolyn has enjoyed serving as a clinical preceptor for physician assistant students, and as a mentor for individuals interested in pursuing the PA profession. Her special interests include team-based healthcare delivery and PA practice integration. She resides locally with her husband and two daughters, and is a graduate of the Springfield College Physician Assistant Program in Springfield, Massachusetts.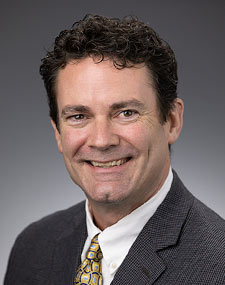 Position:
Asst Prof, PA Studies
Department:
Physician Assistant Studies
Phone:
(218) 625-4929
E-Mail:
dlabore@css.edu
Dr LaBore graduated from CSS in the 90s with a degree in Exercise Physiology. He went on to work in cardiac rehabilitation and then obtained his masters in Exercise Physiology from CSS while working full-time. After moving up to head the cardiac rehab department, Dr LaBore was looking for more ways to contribute to his community. He pursued his Masters in Public Health from the University of Massachusetts Amherst, again while working full time, and thought he would supplement his work in the hospital setting with work in the community improving health for all. During his years in MPH school he discovered the role of the Physician Assistant. He was accepted to the University of North Dakota for PA school and had to rapidly complete his MPH degree which he did.
After completing PA school he briefly worked in orthopedic surgery but longed to get back to the cardiovascular system. Dr. LaBore accepted a position in vascular surgery and worked there for 6 years before leaving to teach. Dr. LaBore has always wanted to teach and was able to teach remotely at UND while working in vascular surgery. His dream of teaching full-time became a reality when CSS opened a PA program. Being able to teach at his alma mater, while still living in the town he loves, was too much to pass up.
Dr. LaBore continues to work in the Advanced Wound Clinic in Cloquet and spends his free time outdoors as much as he can. He enjoys biking, hiking, camping, and taking full advantage of northern MN with his family. Dr. LaBore also likes to head west with his jeep overlanding and mountain biking in Utah and Colorado. He looks forward to sharing his passion for education and life with all of the students he encounters at CSS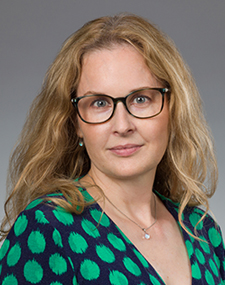 Position:
Asst Prof/Prog Dir MS, Chr PAS
Department:
Physician Assistant Studies
Phone:
(218) 625-4863
E-Mail:
klakhan@css.edu
Website:
View
Dr. Kimberly Lakhan is a Duluth native and an Otolaryngology (ENT) PA who has been serving the Northland since 1999. In addition to ENT, she has experience in facial aesthetics, infectious diseases, travel medicine, and urgent care. Dr. Lakhan was the first PA to be employed by her surgical practice, and has previously acted as the program development chair of the Essentia Health Balance Center, as well as Essentia Health-East PA-APRN Student Placement Program Director, and Essentia-East PA-APRN Council Chair where she worked diligently to support and promote the practice of nearly 400 PAs and advanced practice nurses. Throughout her career, she has enjoyed teaching and precepting PA students, NP students, medical students, and residents.
Dr. Lakhan graduated from St. Olaf College iwith a BA in Chemistry and Psychology (concentration in Neuroscience), and earned her PA as a member of Augsburg's inaugural program. She later earned a master of Physician Assistant Studies in Otolaryngology (MPAS) from the University of Nebraska Medical Center and a doctorate of Health Science (DHSc ) in Global Health from A.T. Still Univeristy. She is a grant recipient from The Whiteside Research Institute and Essentia Health Foundation for her research on the prevalence and epidemiology of HPV in oral squamous cell carcinoma.
As an active member of the Minnesota Academy of PAs (MAPA), Dr. Lakhan currently serves on the MAPA Executive Board as Treasurer. She is also a distinguished fellow of the American Academy of PAs (AAPA), previous member of the Task Force to Update AAPA's Model State Legislation, and board member of the Society of PAs in Otorhinolaryngology, Head & Neck Surgery (SPAO-HNS) as Director-at-Large. Her clinical interests include vestibular disorders, neurootology, sinus disease, and pediatric ENT. Her research interests include the role of HPV in oral cancer, global health, health care ethics and economics, interdisciplinary health care, and PA workforce issues. Her personal interests include traveling with her husband and three children, cross-country skiing, photography, and knitting.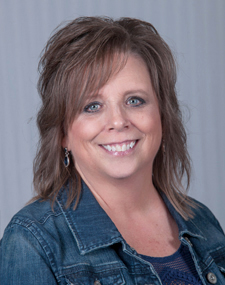 Position:
Program Mgr - PA Program
Department:
Physician Assistant Studies
Phone:
(218) 723-6081
E-Mail:
jlonetto@css.edu
Julie is a Duluth-area native who comes to CSS after 30 years as the Program Manager at the Duluth Family Medicine Residency Program in Duluth, Minn. Her skills include curriculum development, budget management, student and faculty recruitment, accreditation and admission processes. She has successfully raised two children and two naughty, but adorable little dogs! Julie enjoys traveling, reading, movies and all types of sports.
Adjunct Faculty
Adjuncts are listed during semesters in which they teach. Position:
Adjunct Faculty
Department:
Physician Assistant Studies
Phone:
E-Mail:
abushey3@css.edu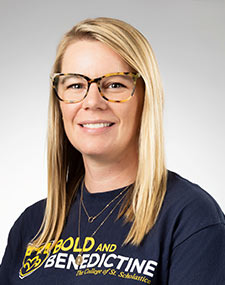 Position:
Adjunct Faculty
Department:
Physician Assistant Studies
Phone:
E-Mail:
sjohnson30@css.edu Position:
Adjunct Faculty
Department:
Physician Assistant Studies
Phone:
E-Mail:
mljosenvoor@css.edu Position:
Adjunct Faculty
Department:
Physician Assistant Studies
Phone:
(218) 723-6798
E-Mail:
kwolfodland@css.edu