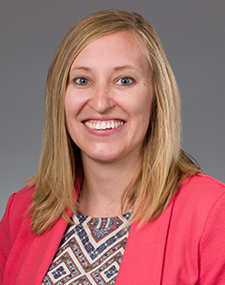 Position:
Academic Advisor
Department:
Academic Advisement
Phone:
(218) 723-5978
E-Mail:
jdemers@css.edu
Jenessa Demers is the Academic Advisor for all main campus undergraduate students. As well as both MBA Programs, MS in Project Management, Master of Education, Master of Teaching, and Special Education Licensure students. Jenessa earned a Bachelor of Science in Social Work from the University of Wisconsin-Superior in 2014 and a Master of Social Work from St. Scholastica in 2019.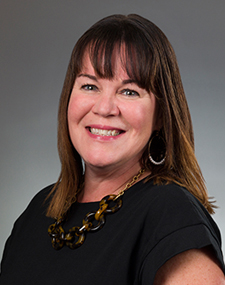 Position:
Asst Professor, MGT
Department:
Bus. MGT, MKT, Org. Leadership
Phone:
(218) 723-6126
E-Mail:
mgoodson@css.edu
Melissa Goodson @melissaagoodson is an Assistant Professor in Business Management and Marketing. She received a B.S. in Mass Communications, and M.B.A. in Marketing and a Ph.D. in Organization and Management.
Dr. Goodson is a certified Social Media Strategist through the National Institute for Social Media where she also serves as the Vice Chair for the board. Goodson is a frequent guest blogger for nismonline.org and authored a chapter in an NISM book for practitioners in 2018.
Goodson's passion for hyper local small businesses lead to an ongoing partnership with the Lincoln Park Business Group to work on strategic marketing and digital analysis projects in the classroom. Additionally, her current research includes curating and analyzing best practices in marketing and business at the local craft breweries.
Prior to joining St. Scholastica, Goodson worked in Marketing and Digital Media at The Arizona Republic in Phoenix, AZ and at the Star Tribune (largest daily newspaper in the Twin Cities). She has also served as a Marketing Manager for several small businesses.
Position:
Assoc Professor, MGT
Department:
MBA Leadership and Change
Phone:
(218) 723-6651
E-Mail:
RHartl@css.edu
Robert J. Hartl, MA is an Associate Professor of Management and Director of the MBA in Leadership and Change at the School of Business and Technology. Mr. Hartl's professional interests include organization development, process consultation, organizational behavior, strategic leadership, and conflict resolution. He describes his teaching philosophy as, "helping students discover and appreciate how they learn and solve problems. This form of self-understanding is best achieved through experiential learning and the clinical application of theories. Therefore, my students often work in the field or with actual client groups in our classrooms. I want to help students develop mastery of the subject matter they study. Tomorrow's leaders must be capable, innovative and persistent; I believe our graduates are well-suited to those demands." In his spare time, Mr. Hartl enjoys distance running, backpacking, and fly-fishing. He also is an active consultant to organizations of all sizes and sectors.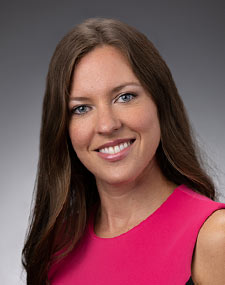 Position:
Asst Prof,Mktg, Mgmt, Org Bhvr
Department:
MBA Leadership and Change
Phone:
(218) 723-6399
E-Mail:
ajohnson21@css.edu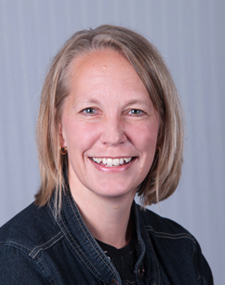 Position:
Assoc Prof, Chair Bus & Mgmt
Department:
Bus. MGT, MKT, Org. Leadership
Phone:
(218) 723-5901
E-Mail:
LKalnbac@css.edu
Website:
View
Lynn is an Industrial/Organizational Psychologist with a Ph.D. from the University of Missouri-St. Louis, an M.S. from North Dakota State University, and a B.A. from The College of St. Scholastica. Dr. Kalnbach teaches undergraduate and graduate courses in Organizational Behavior. Additional courses include Leadership, Team Development, Organization Development, and Staffing and Compensation. Her research interests focus on organizational issues including employee turnover and morale and organizational assessment, evaluation, and change. Dr. Kalnbach has led study abroad trips to China and Sydney, Australia. Position:
Assistant Professor, SBT
Department:
MBA Leadership and Change
Phone:
(218) 723-7085
E-Mail:
rrandall@css.edu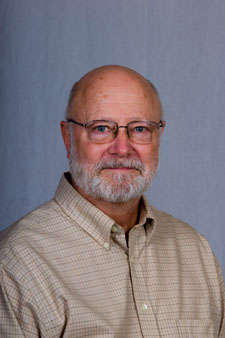 Position:
Professor, MGT
Department:
MBA Rural Healthcare
Phone:
(218) 723-6476
E-Mail:
DSwenson@css.edu
Website:
View
Dr. Swenson is a Professor of Management at the College in the School of Business & Technology, and Director of the Online MBA for Rural Healthcare. He is a Licensed Psychologist with a doctorate is in Counseling Psychology and post-doctorate diplomate is in Forensic Psychology, and he holds master's degrees in Management, Media and Technology, School Counseling, and IT Leadership. His academic interests include shiftwork, systems theory, crisis and stress management, leadership pathology, and ethics. Dr. Swenson currently teaches Organization Development, Marketing/Consumer Behavior and Capstone/Thesis courses. He is the author of over 100 articles, book chapters, psychological tests, and a book, Stress Management for Law Enforcement Officers. He is currently working with the American Bar Association on a nation-wide survey of judicial stress, and co-facilitates the Integrative Systems Group on healthcare issues. Dr. Swenson's personal interests include t'ai chi ch'uan, computer simulations, medieval history, writing, and blacksmithing.
Adjunct Faculty
Adjuncts are listed during semesters in which they teach.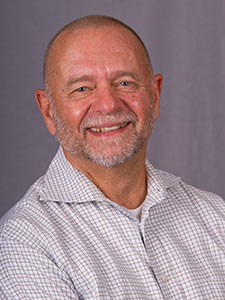 Position:
Adjunct Faculty
Department:
MBA Leadership and Change
Phone:
(218) 723-6024
E-Mail:
Gboelhow@css.edu
Website:
View
Gary J. Boelhower (Ph.D., Marquette University) is Professor of Theology and Religious Studies at the College of St. Scholastica. He teaches courses in healthcare ethics, health humanities, contemporary moral issues, death and dying, leadership, and religions of the world. He has taught secondary, undergraduate, graduate, and executive development courses and has administered educational programs for over 45 years, serving as founding executive director of the Center for Spirituality and Leadership, dean of lifelong learning, dean of graduate studies and vice president for academic affairs. He has consulted with a broad range of organizations (healthcare, government, education, non-profit, business) on values, teamwork, mission and strategy, diversity, professional ethics, wise decision-making, and the respectful workplace. He has given over a thousand professional presentations and has keynoted at national and regional conferences on nursing, rural healthcare, health information management and critical access hospitals. He has facilitated executive development programs on dialogue, authentic leadership, values and vision, and appreciative inquiry. He has published scholarly articles and educational texts. His recent books include Naming Rites: Poems (Holy Cow! Press 2017), Choose Wisely: Practical Insights from Spiritual Traditions (Paulist Press 2013), Mountain 10: Climbing the Labyrinth Within (Mountain 10 Resources 2013), and Marrow, Muscle, Flight: Poems (Wildwood River Press 2011) which won the Midwest Book Award. He enjoys backpacking, hiking, cross-country skiing, snowshoeing, sailing, and writing poetry. Position:
Adjunct Faculty
Department:
MBA Leadership and Change
Phone:
E-Mail:
mdelatorre@css.edu Position:
Adjunct Faculty
Department:
MBA Leadership and Change
Phone:
E-Mail:
aheorhiadi@css.edu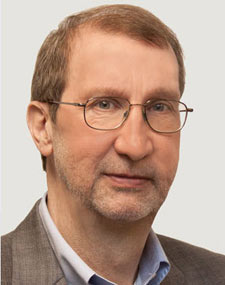 Position:
Adjunct Faculty
Department:
MBA Leadership and Change
Phone:
E-Mail:
DLucia@css.edu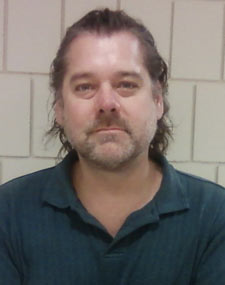 Position:
Adjunct Faculty
Department:
MBA Leadership and Change
Phone:
E-Mail:
FPlachec@css.edu