Position:
Asst. Prof/Dept Chair PHL
Department:
Philosophy
Phone:
(218) 723-6054
E-Mail:
adressel1@css.edu
Website:
View
I completed my graduate work at the University of California, Irvine in July of 2014 and have research interests in the history of philosophy, moral psychology, and ethics. I specialize in Medieval and Early Modern philosophy and am currently working on articles on the ethics and moral psychology of Thomas Aquinas and Francisco Suárez.
I teach a number of philosophy courses at St. Scholastica, including Contemporary Ethical Issues (class themes have included the ethics of making and taking lives and the ethics of consumption), Medieval Philosophy, Philosophies of Feminism, Health, Happiness, and Human Well-being, and Evil, an Honors course exploring philosophical understandings of evil and wrongdoing. My courses intersect with St. Scholastica's programs in Philosophy, Sustainability Studies, Health Humanities, Women's and Gender Studies, and Medieval and Renaissance Studies. My goal in teaching all of my philosophy courses is to help my students learn to think, argue, and live more carefully and critically.
When I am not working, I love to camp, hike, photograph, and travel with my husband and daughter.
Recent Publications: "Weakness and Willful Wrongdoing in Aquinas's De Malo" (2016, co-authorship with Bonnie Kent) in Aquinas's Disputed Questions on Evil: A Critical Guide by Cambridge University Press and "The Trouble with Deathbed Promises" (2014) in Ethical Theory and Moral Practice. Position:
Assoc Prof/Dir/Sustain Studies
Department:
Philosophy
Phone:
733-2213
E-Mail:
DMannett@css.edu
Assistant Professor of Philosophy
Ph.D. University of Wisconsin, Madison
M.A. University of Wisconsin, Madison
B.A. University of Wisconsin, Stevens Point
Drew Mannetter is an Assistant Professor of Classics and Philosophy at the College of St. Scholastica. Although Dr. Mannetter's academic training is centered in classics, both Greek and Roman languages and literature, he has eclectic interests that lead him to teach a variety of subjects ranging from Ancient Sumerian mythology to issues in twenty-first century social justice. He earned his B.A. in medieval history and philosophy (University of Wisconsin, Stevens Point, 1988), his first M.A. in philosophy (University of Wisconsin, Madison, 1989), and his second M.A. in classics (University of Wisconsin, Madison, 1992). His graduate work focused on Plato, Homer, and Caesar. He has taught at the University of Wisconsin, Madison, and Cornell College. At St. Scholastica Dr. Mannetter teaches a wide array of classes in Latin, Philosophy, and History. In 2004 he published a reader on the seventh book of Caesar's Gallic War entitled Book 7 of Caesar's Bellum Gallicum: With Introduction, Text, Vocabulary, and Notes. This work breaks down the Latin text sentence by sentence and word by word to aid students in translating the text. His second book, Past and Present: Latin for American Students, is currently under review for publication. This work is a unique method of teaching Latin designed especially for the challenges faced by American students. Finally, Dr. Mannetter is working on two additional projects: a reader on Plato's Republic, modeled on his earlier work, and an examination of the correlation between Sophocles' Theban cycle and Plato' description of Socrates' last days.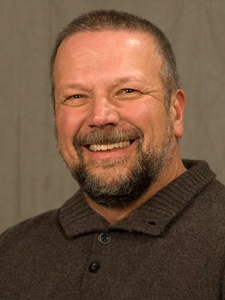 Position:
Professor/Chair, PHL
Department:
Philosophy
Phone:
(218) 723-6131
E-Mail:
Sostovic@css.edu
My areas of scholarly interest and publication include German critical theory, political theology, Holocaust Studies, and philosophy of time and history. Recent books include Missing God? Cultural Amnesia and Political Theology co-edited with John Downey and Juergen Manemann (LIT Verlag, 2006) and The Courage of Faith: Some Philosophical Meditations (Liturgical Press, 2009). I recently finished co-authoring ( with Drew Bergerson, Clancy Martin, and Scott Baker) a book on twentieth century German history and historical responsibility entitled The Happy Burden of History or The German Sisyphus. Currently I am working on a book with the preliminary title of Time Interrupted: Eschatology and Political Theology.

At CSS I teach general philosophy courses like Philosophy of Person as well as Political Philosophy and Philosophy of Religion. My goal as a teacher is to help students learn to think and read critically.