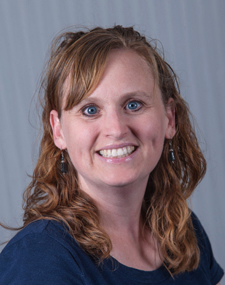 Position:
Assoc Professor, GCL
Department:
Global Cultural & Language Studies
Phone:
(218) 723-6446
E-Mail:
EVosen@css.edu
Elyse Carter Vosen, Ph.D. (University of Pennsylvania) in Anthropology of Music teaches cultural anthropology, social and cultural theory, migration theory, postcolonial literature, and courses on music, dance, gender, and popular culture. She directs the Oreck-Alpern Interreligious Forum, a College-community partnership which promotes respect, understanding and peace among the diverse spiritual communities of the region through dialogue, service, and collaborative projects and events. She is also advisor to United for Africa, a student organization engaging with the politics, culture, and global impact of the African continent and diaspora. She has recently authored an article on Ojibwe Music for the New Grove Dictionary of American Music (2013), a chapter on four generations of North American indigenous protest music in The Routledge History of Social Protest in Popular Music (2013), and chapter in Music and Modernity among First Peoples of North America (forthcoming, 2015) Position:
Instructor, Native Studies
Department:
Global Cultural & Language Studies
Phone:
(218) 723-6010
E-Mail:
bkingfisher@css.edu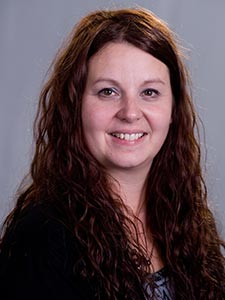 Position:
Lecturer, GCL/SAL
Department:
Global Cultural & Language Studies
Phone:
(218) 723-5961
E-Mail:
mmarciniak@css.edu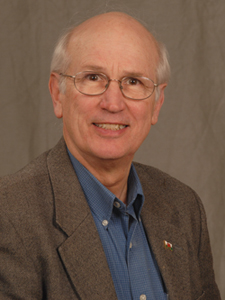 Position:
Assoc Prof, GCL/Dir, Peace&Jus
Department:
Global Cultural & Language Studies
Phone:
(218) 723-6442
E-Mail:
Tmorgan@css.edu
Website:
View
Dr. Morgan has taught Russian language and culture for many years. He's particularly interested in cross-cultural issues and has explored in a variety of ways the experience of American and Canadian Finns in Soviet Russia. He also co-authored an advanced grammar of English (in Russian) that was published in Russia in a second edition in 2001. (The first edition was published in 1997.)

Dr. Morgan founded and directed (with Russian colleagues) a series of summer language camps for college students. The camps are held in Russia for American students and at St. Scholastica for Russians in alternating years. The program marked its 26th year in 2015 and is now directed by Dr. Karen Rosenflanz.

Dr. Morgan has a strong interest in the international aspects of peace and justice issues. He was involved in the development of the Duluth International Peace Center, a citizens' group that functioned for many years in the 1990s to foster international cooperation and peacemaking at the grass roots level. And he was a charter member of the Duluth City Cities Commission. He currently is involved in helping to develop a relationship with citizens in a city in northern Iraq and is currently president of Duluth Sister Cities International.

Courses that he regularly teaches include Rusian literature classes, honors courses with a peace and justice theme, philosophy and a course on peaceful resolution of international conflict.

Dr. Morgan is the director of the Alworth Center for the Study of Peace & Justice, which regularly brings nationally known speakers to campus. Topics that the Center has addressed in the past few years include issues connected with food, energy, the environment, wealth & poverty, war & peace, democracy and the media. Dr. Morgan also coordinates a new major in Peace & Justice Studies.

Favorite free-time activities include biking, tennis and dog walking.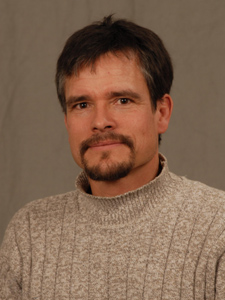 Position:
Assoc Professor/Chair, GCL
Department:
Global Cultural & Language Studies
Phone:
(218) 723-6718
E-Mail:
MPflug@css.edu
Martin Pflug completed his Ph.D. in Latin American Literature and a minor in Second Language Acquisition from the University of Wisconsin - Madison. He currently teaches all levels of Spanish from beginning to advanced. Research interests include Second Language Acquisition, Latin American vanguard, the history of technology and literature, and indigenous literature of Latin America. Personal interests include just about any outdoor activities with family, - winter, spring, summer and fall - travel, and working with wood.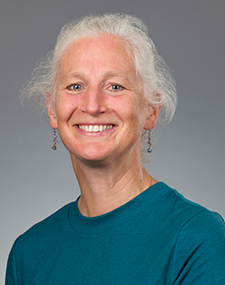 Position:
Assoc Prof,GCL/Dir Sustain Std
Department:
Global Cultural & Language Studies
Phone:
E-Mail:
KRosenflanz@css.edu
Karen Rosenflanz (Ph.D., University of Michigan, Ann Arbor) teaches Russian and German language, literature and film, as well as courses in European culture. She is the director of the Russian Language Study Tour exchange at the Petrozavodsk State University in Petrozavodsk, Duluth's sister city in Russia. Her academic interests include wordplay and literary approaches to time and memory in the works of Vladimir Nabokov, Sigizmund Krzhizhanovsky and Winfried Sebald. She often canoes in the Boundary Waters and is a classical violinist who especially enjoys the chamber music of Tchaikovsky and Brahms. Position:
Lecturer, GCL/SAL
Department:
Global Cultural & Language Studies
Phone:
E-Mail:
SSchaaf@css.edu
Sarah Schaaf is Lecturer in Global, Cultural, and Language Studies at the College of St. Scholastica, where she has taught since 2005. She earned her Master's degree and completed Ph.D. coursework at the University of Florida in the field of Hispanic Linguistics. Most of her graduate work and research focuses on sociolinguistics, linguistics and culture in society, and cultural competence. She recently co-presented the paper "Algunas verdades sobre las 'ganancias' lingüísticas del estudiar en el extranjero," at the Asociación de Lingüística y Filología de América Latina in July 2017, in Bogotá, Colombia. One of her current interests is how culture and language can create a more culturally sensitive healthcare environment.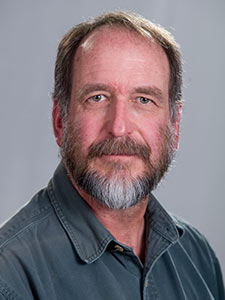 Position:
Asst Professor, GCL
Department:
Global Cultural & Language Studies
Phone:
(218) 723-6720
E-Mail:
DSchuett@css.edu
David Schuettler completed his Ph.D. in Interdisciplinary Studies exploring the relationship between Zapatista folktales and Mayan mythology at Union Institute and University. He currently teaches Spanish and contemporary Latin American culture and society courses. He also coordinates the College's Semestre en Mexico study abroad program and advises students who participate in the HECUA off-campus programs. His academic interests are indigenous issues in Latin America, contemporary Latin American literature, and service-learning in Spanish. Personal interests include wilderness camping, hiking, canoeing, organic gardening, photography, and exploring new landscapes.
Adjunct Faculty
Adjuncts are listed during semesters in which they teach.