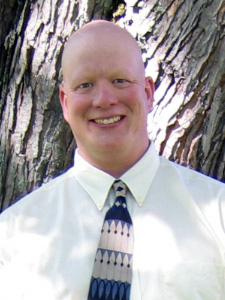 Position:
Asst Professor, EDU
Department:
Education
Phone:
(218) 625-4995
E-Mail:
JBauman@css.edu
John earned his B.S. in Elementary Education from Moorhead State University. His M.A. in Curriculum and Instruction was earned at the University of St. Thomas, St. Paul. John taught elementary students in the towns of Wabasso and Northfield, MN. He also completed advanced studies in Educational Leadership through the University of St. Thomas. John teaches in the School of Education, the Dignitas program for First-Year students, and serves as chair of the SOE Undergraduate Admissions Committee, long-standing member of the Mission Integration Advisory Board, Chair of the Catholic Studies Advisory Board, and many other ongoing capacities. He has been blessed by interactions with Sisters from the St. Scholastica Monastery throughout his entire life. In his early years of Faith formation, Sister Caprini Beauvais served at St. Anthony's Catholic Church in Ely, MN.. Sister Sara Smedman helped him find his calling as an educator during his time at Moorhead SU. Sister Mary Rochefort & Sister Clare Marie Trettel were instrumental in his transition into and growth at the College. He is thankful for the ongoing mentorship of the Sisters of the St. Scholastica Monastery in his understanding of the Benedictine tradition. His passions include his family, Faith, teaching, reading, music, and numerous outdoor activities.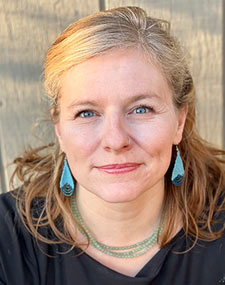 Position:
Assoc Prof/Dir, Art
Department:
Art
Phone:
(218) 723-6723
E-Mail:
SBrokke@css.edu
Website:
View
Sarah Brokke Erickson received her BFA in Pre-Graduate Studio Art with an emphasis in Painting from the University of Minnesota Duluth. During her time there, she studied abroad in Birmingham, England and participated in an Art History Intensive in France. She received her MFA through a joint program between SACI in Florence, Italy and BGSU in Ohio.
Brokke Erickson has taught Studio Art, Art History and Theory, Honors and Dignitas courses at CSS since the fall of 2005, and has been the Art Program Director since 2015. She also directs the Mural Initiative Project, which is in its sixth year. This project has created collaborative community murals with local schools and non-profits, each of which have been supported by Arrowhead Regional Arts Council Grants, and has brought visiting Artists to the college.
She is also a visual Artist. Thematically, her work explores gender roles and traditions, relationships, and identity. She exhibits her work locally, as well as nationally and internationally. Brokke Erickson is a 2015 and 2018 recipient of a Minnesota State Arts Board Artist Initiative Award, as well as a 2017 Arrowhead Regional Arts Council Fellowship. Her published work Portrait of an Artist received an Honorable Mention by the NEMBA, and a documentary of the same name was produced in 2017 by SHOOK productions. She has most recently illustrated a children's book titled 'A Common Thirst', written by Professor Emeritus Gary Boelhower, and published by Beaver's Pond Press.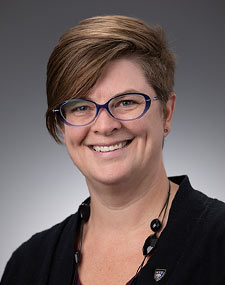 Position:
Asst Prof,Psychology/Sociology
Department:
Sociology
Phone:
(218) 723-6026
E-Mail:
adevineeller@css.edu
Website:
View
I am a cultural sociologist with interests in education and criminology. My research focus is on teenagers' transitions in and out of educational and carceral systems. I study how daily interactions reproduce or disrupt inequalities. Currently, I'm writing about how high school students make post-secondary decisions (such as where and whether to go to college). This research is based on more than six years of NSF-funded qualitative research in New Jersey high schools. I am an Assistant Professor of Sociology in the School of Sciences. Before coming here, I was visiting assistant professor in the Department of Sociology at Grinnell College. I received my Ph.D. in 2012 from the Department of Sociology at Rutgers University, with a graduate certificate in Women's and Gender Studies, and my BA in philosophy and sociology from Seattle University.
I primarily teach Statistics and General Sociology, with Dignitas, Self & Society, and Critical Criminology when scheduling permits. Find out more about me at audreydevineeller.com.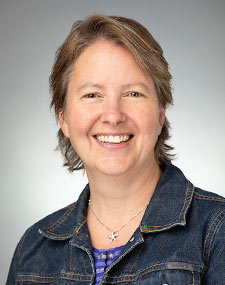 Position:
Lecturer, SBT
Department:
HIM Progression
Phone:
(218) 723-7004
E-Mail:
EFait@css.edu
1. Introduction / Background
Beth has a Masters of Healthcare Administration from the University of Minnesota in Minneapolis, MN and a Bachelor of Arts Degree from the College of St. Scholastica in Duluth, MN.
She has worked in a variety of health care settings including consulting, physician clinics, community hospitals, and a health care system. Areas worked in include administration, strategic planning and marketing. She has been working at CSS since 2005 teaching Introduction to U.S. Healthcare and Change Leadership. She has also worked at Kaplan University the past couple years teaching Academic Strategies for the Health Care Professional and Medical Office Accounting online.
---
2. Current Roles, Associations, Affiliations
Beth has been teaching Introduction to U.S. Health Care at CSS since 2005 online as well as on-campus on occasion. She also developed and teaches the course "Change Leadership."
---
Beth is especially interested in health care systems and operations, U.S. Health Care reform, and public health.
---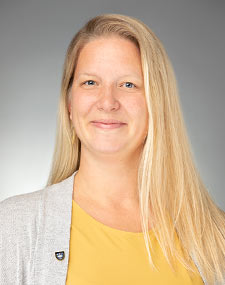 Position:
Lecturer, CTA
Department:
Communication, Theater and Art
Phone:
(218) 723-6154
E-Mail:
ihoeschen@css.edu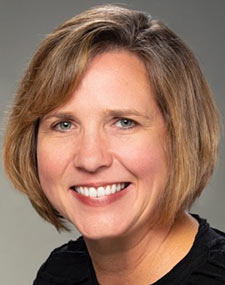 Position:
Dir, Honors/Assoc Prof, Chair
Department:
English
Phone:
(218) 625-4488
E-Mail:
SJohnson2@css.edu
Associate Professor Stephanie Johnson is Chair of the English Department and Director of the College's Honors Program. She holds a B.A. from St. Olaf College, an M.A. from the University of Minnesota, and a Ph.D. from the University of Washington. Before joining the faculty in 2010, she taught at the University of Puget Sound and Valparaiso University, where she also held a Lilly Postdoctoral Teaching Fellowship. She teaches nineteenth- and twentieth-century British literature, literature by women, and writing, and co-leads the Arts and Culture study abroad experience in London every other year. Her publications include articles on Elizabeth Barrett Browning and Christina Rossetti, and she is co-editor of the essay collection Discovering Vocation through Literary Studies (Edinburgh University Press, forthcoming 2021).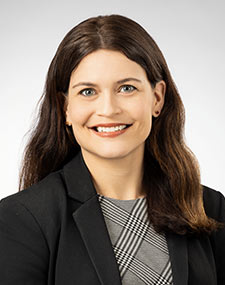 Position:
Dir, Academic Access & Support
Department:
CAS
Phone:
(218) 723-6645
E-Mail:
JJohnsto@css.edu
Jessica Johnston coordinates programming for academic access (Center for Equal Access) and support (Tutoring, Academic Plus Program, etc.) as well as veteran initiatives across all campuses. Jessica earned a Bachelor of Arts in Psychology from St. Scholastica in 2008 and a Masters of Science in Education from the University of Wisconsin-La Crosse in 2016.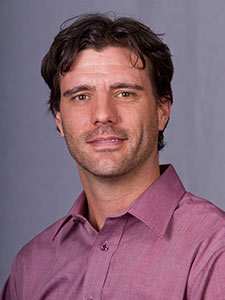 Position:
Asst Professor, Art
Department:
Art
Phone:
(218) 723-6170
E-Mail:
plajeunesse@css.edu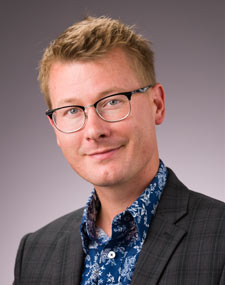 Position:
Asst. Professor, CTA
Department:
Communication, Theater and Art
Phone:
(218) 723-6719
E-Mail:
RLarson4@css.edu
Website:
View
Assistant Professor of Communication and Media Studies
Department of Communication, Theatre, and Art
The College of St. Scholastica
@roblarson1979
www.facebook.com/robertdlarson
Phone: 218 723 6719
Office: Tower Hall, Room 4407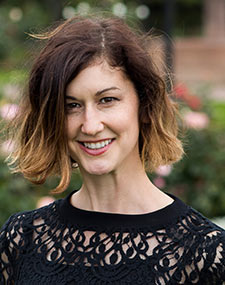 Position:
Assistant Professor, SAL
Department:
Music
Phone:
(218) 723-6526
E-Mail:
sludwig@css.edu
Dr. Sarah Ludwig is the Director of Choral Activities and Vocal Music Education at The College of St. Scholastica. She holds a BA in Vocal Music Education from the University of St. Thomas, MA in Music Education with a Choral Conducting concentration from the same institution, and DMA in Choral Conducting from Texas Tech University.
At St. Scholastica, Dr. Ludwig directs the Concert Choir, Vox Anima (Women's Choir), and Cantus Corde (Men's Choir). She teaches courses in conducting, music education, freshman common course (Dignitas), and supervises vocal music education student teachers. Dr. Ludwig serves the college community as chair of the College Learning Outcomes Committee and on the Faculty Steering Committee through this role. In the Duluth community, she is the Associate Artistic Director of the Lake Superior Youth Chorus, directing the Choristers Choir (grades 3 - 5). Through LSYC, she is the Prelude Program Director, coordinating a teaching staff of 10 instructors and 16 school/non-profit sites that provide an experiential choral introduction to young singers in Duluth, Proctor, Hermantown, and Superior. Dr. Ludwig is a soprano with the Twin Ports Choral Project, and assists in the preparation of the choir. Outside of music, she sits on the TED at the Teatro Committee at Zeitgeist Arts. She is an active member of ACDA, serving as the ACDA-MN Repertoire & Resources Chair for SSAA choirs and collaboratively with her LSYC colleagues as the Youth and Community Repertoire and Standards Chair for the North-Central Division.
Prior to her appointment at CSS, Dr. Ludwig directed middle school choral programs in the Twin Cities area, was Artistic Director of the St. Cloud State University Cantabile Girls' Choir, and Graduate Teaching Assistant at Texas Tech University. Choirs under her direction have performed nationally at the Organization of American Kodály Educators, locally at the Minnesota Music Educators Association convention, in Avery Fisher Hall at Lincoln Center, and Chicago's Symphony Hall. She holds memberships in ACDA, NAfME, The VoiceCare Network and is an active clinician throughout the region.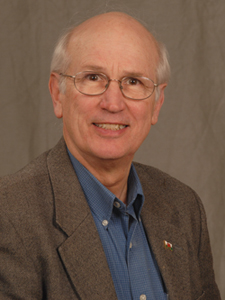 Position:
Assoc Prof, GCL/Dir, Peace&Jus
Department:
Global Cultural & Language Studies
Phone:
(218) 723-6442
E-Mail:
Tmorgan@css.edu
Website:
View
Dr. Morgan has taught Russian language and culture for many years. He's particularly interested in cross-cultural issues and has explored in a variety of ways the experience of American and Canadian Finns in Soviet Russia. He also co-authored an advanced grammar of English (in Russian) that was published in Russia in a second edition in 2001. (The first edition was published in 1997.)

Dr. Morgan founded and directed (with Russian colleagues) a series of summer language camps for college students. The camps are held in Russia for American students and at St. Scholastica for Russians in alternating years. The program marked its 26th year in 2015 and is now directed by Dr. Karen Rosenflanz.

Dr. Morgan has a strong interest in the international aspects of peace and justice issues. He was involved in the development of the Duluth International Peace Center, a citizens' group that functioned for many years in the 1990s to foster international cooperation and peacemaking at the grass roots level. And he was a charter member of the Duluth City Cities Commission. He currently is involved in helping to develop a relationship with citizens in a city in northern Iraq and is currently president of Duluth Sister Cities International.

Courses that he regularly teaches include Rusian literature classes, honors courses with a peace and justice theme, philosophy and a course on peaceful resolution of international conflict.

Dr. Morgan is the director of the Alworth Center for the Study of Peace & Justice, which regularly brings nationally known speakers to campus. Topics that the Center has addressed in the past few years include issues connected with food, energy, the environment, wealth & poverty, war & peace, democracy and the media. Dr. Morgan also coordinates a new major in Peace & Justice Studies.

Favorite free-time activities include biking, tennis and dog walking.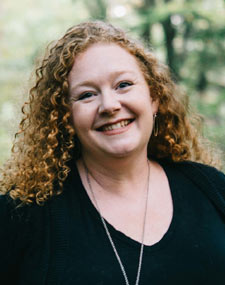 Position:
Assoc Dir, GE/Lecturer, CTA
Department:
Communication, Theater and Art
Phone:
(218) 723-6701
E-Mail:
KMullan@css.edu
Kelly holds a Bachelor of Fine Arts Degree in Theatre from the University of Wisconsin - Superior, and a Masters Degree in Advocacy and Political Leadership from the University of Minnesota - Duluth. Kelly is currently a PhD student in the Humanities and Culture Program at Union Institute and University in Cincinnati, OH. Her scholarship is focused on the intersection of Communication and Gender Studies, and specifically on self-esteem and social media usage. She serves as a Gender Equity and Anti-Violence Advocate (GEVA) on campus, and is the Director of Dignitas, our program for first year students. Kelly has also been very involved in the local community through local theatre, Mentor Duluth, Duluth Superior Area Community Foundation (Young Leaders Fund), PAVSA, and formerly co-chaired the Board of Directors for the Women's Community Development Organization. Her passions include advocacy and service, particularly related to issues of gender and violence in our community.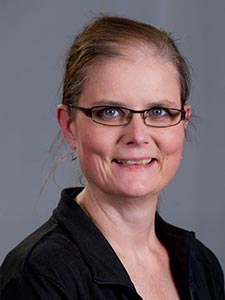 Position:
Lecturer, CTA/SAL
Department:
Communication, Theater and Art
Phone:
(218) 625-4885
E-Mail:
sobst@css.edu
Sharon teaches in the Dignitas Program and in the Communication, Theatre, and Art Department. She also Directs and acts as Musical Director for the College Theatre Program.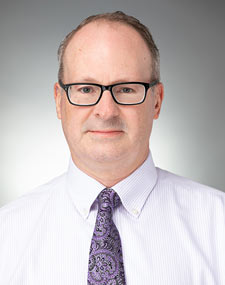 Position:
Prof/HHU Dir/HIS, POL Dept Chr
Department:
History
Phone:
(218) 723-6468
E-Mail:
RPoole@css.edu
Website:
View
Randall A. Poole (Ph.D., University of Notre Dame, 1996) is Professor of History at the College of St. Scholastica in Duluth, Minnesota. He teaches in the Department of History and Politics, in the Health Humanities Program, in the Honors Program, and in the Dignitas First-Year Program. His research areas include Russian and European intellectual history, the history of ideas, and the history of philosophical and religious thought. He is the translator and editor of Problems of Idealism: Essays in Russian Social Philosophy (Yale University Press, 2003); co-editor (with G. M. Hamburg) of A History of Russian Philosophy, 1830-1930: Faith, Reason, and the Defense of Human Dignity (Cambridge University Press, 2010, 2013); and co-editor (with Paul W. Werth) of Religious Freedom in Modern Russia (forthcoming in the Kritika Historical Studies series at the University of Pittsburgh Press, 2018). He is also the author of numerous articles and book chapters.
Poole is a Fellow of the Center for the Study of Law and Religion at Emory University in Atlanta, Georgia, and a Fellow of the International Center for the Study of Russian Philosophy at the Institute of Philosophy, Saint Petersburg State University. In 2012 he was Visiting Professor of Russian Intellectual History at the University of Toronto. He has held research fellowships at the Institute for Advanced Study in Princeton, New York University, Stanford University, Columbia University, and elsewhere. Over the past twenty-five years he has presented about seventy-five papers and lectures at academic conferences and universities in the United States and abroad. His CV and many of his publications are available at https://css.academia.edu/RandallAPoole and at http://philosophy.spbu.ru/rusphil/1558/15339.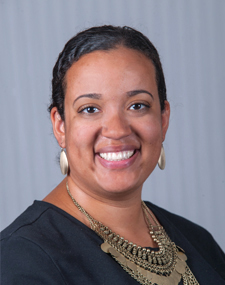 Position:
Assoc Dir, Office of EDI
Department:
Institutional Diversity
Phone:
(218) 723-6453
E-Mail:
sstewart@css.edu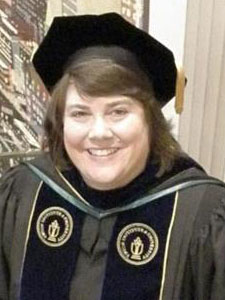 Position:
Assoc Prof CTA/Dir Theatre Pro
Department:
Communication, Theater and Art
Phone:
733-2278
E-Mail:
MVaughan@css.edu
Dr. Merry Renn Vaughan is the director of the CSS Theatre program and teaches in the CTA department. She has a BFA in Theatre with an emphasis on directing and producing, a self-designed MA in Theatre Arts, and a PhD in Interdisciplinary Studies (her dissertation is about Dr. Seuss). Dr. Vaughan teaches Human Communication, Acting for the Stage, Introduction to Theatre and directs a production each year for the CSS Theatre. She is also active in the CSS First-year Program, Dignitas, serving on the Advisory Board and teaching in the program.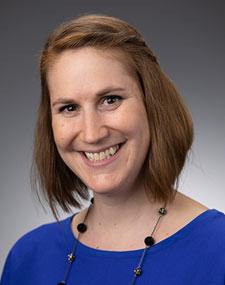 Position:
Wellness Coordinator
Department:
Health Service
Phone:
(218) 625-4914
E-Mail:
jzarubafounta@css.edu
Website:
View
Julie Zaruba Fountaine is the Wellness Coordinator and Dignitas Faculty member at the College of St. Scholastica in Duluth, MN. Julie's leadership philosophy is to be known for being data driven, deliberately collaborative, and strategically results oriented so that she can deliver superior health and wellness initiatives that result in improved morale, well being, and a positive financial outcome.
As the Wellness Coordinator for the College of St. Scholastica Julie manages the operations of a multiple wellness initiatives serving approximately 500 employees and 4,000 students. She works collaboratively with others on campus and in the community to provide health outreach to students, faculty and staff. She strives to utilize data to inform and educate others from all cultural and international backgrounds with regard to personal health development and its relationship to the functioning of the larger community.
As a Dignitas faculty member at the College of St. Scholastica Julie is able to develop health and wellness curriculum supported by theory, research, and real life experience.
Julie is also active in the Duluth community and nationally. Locally, she is a member of multiple community organizations such as Leadership Duluth, Tri Campus and Community Coalition and the Community Coordinated Response Team. Nationally, Julie is a member of the American College Health Association, WELCOA, Health Promotion Advocates, and the American Council on Exercise. Through her activity in the local and national organizations Julie has been able to present at national and local conferences on the topics of health, wellness and health promotion.
She received her Master's Degree in Health, Nutrition, and Exercise Science from North Dakota State in Fargo, North Dakota and her MBA in Leadership and Change from the College of St. Scholastica. Julie has furthered her professional development by attaining WELCOA faculty status, being named one of WELCOA's Top 100 health promotion professionals, receiving her personal training certification through the American Council on Exercise , attending Tobacco Cessation Specialist Training at the Mayo Clinic and attending the Professional Development Institute in Boston, MA. This enables her to promote well being, prevent disease, and provide education as a faculty member and Wellness Coordinator through strategically implementing data driven wellness initiatives.
Adjunct Faculty
Adjuncts are listed during semesters in which they teach.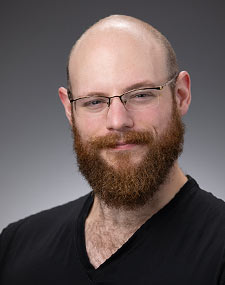 Position:
Adjunct Faculty
Department:
English
Phone:
E-Mail:
BKamphen@css.edu Position:
Adjunct Faculty
Department:
Communication, Theater and Art
Phone:
E-Mail:
jmccullough@css.edu
Jess McCullough is a historian and archaeologist. A Saint Scholastica alumnus, he enjoys working with students at the college to help them appreciate and take advantage of the opportunities the college can offer. He has taught Dignitas since 2016.
Jess's research is on medieval Europe and particularly the Viking Age. Outside of research and teaching Jess enjoys exploring various trails, lakes, and streams.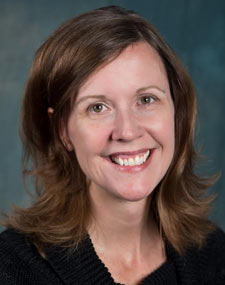 Position:
Adjunct Faculty
Department:
CIS Online
Phone:
(218) 733-2269
E-Mail:
JMcGover@css.edu
Joelle McGovern, MEd, has been teaching for the Dignitas program since 2013. She earned her bachelor's degree in computer information systems and her master's degree in education from The College of St. Scholastica. In Joelle's 16 plus years of working with college students at CSS, she has gained experience in online instruction, strategic planning, project management, residential life and academic advising. Currently she serves as an adjunct instructor for the Computer Information Systems Department at The College of St. Scholastica.
Joelle's inspiration for designing Star Wars and Servant Leadership comes from various professional development training opportunities received while working as a student affairs professional along with Matt Stover's book adaptation for Episode III Revenge of the Sith. Joelle's teaching style is influenced by the work of Geneva Gay's research on Culturally Relevant Pedagogy. Joelle agrees with Gay's theory that students need to experience a safe and inclusive learning community that offers students opportunities to connect new information to their own lived experiences. This includes providing students access to course materials through multiple forms of presentation and designing learning activities that allow students the freedom to demonstrate their knowledge and critical thinking through various mediums. Students can expect to feel comfortable, challenged, and receive prompt, yet formative feedback.
Joelle's goals for the students enrolled in her class are that they will apply key principles of servant leadership into their daily lives and begin to recognize moments of authentic joy.
---
Phone: 218.340.9976
Office Hours: by appointment Position:
Adjunct Faculty
Department:
Communication, Theater and Art
Phone:
E-Mail:
pspooner@css.edu
Peter Spooner teaches studio art and education courses for The College of St. Scholastica, Lake Superior College and University of Minnesota Duluth, in addition to working as a freelance curator, writer, and appraiser. He earned a BS in Art Education from the University of Wisconsin Stout, and MS and MFA degrees in painting and drawing from Illinois State University. He has held positions as an educator, museum educator, museum curator, non-profit gallery director, and self-employed art appraiser. Spooner has served as an exhibition juror and grant review panelist for numerous institutions, including the Illinois Arts Council, the Jerome Foundation, the Arrowhead Regional Arts Council, and the Minnesota State Arts Board. Current and recent community involvement includes board service for the Duluth Arts Commission, Duluth Public Library, Chester Bowl Improvement Club and The Artists Fund, a non-profit serving regional artists with emergency funding. In curatorial positions at Illinois State University (1988-92) and the Tweed Museum of Art (1994-2012), he organized scores of exhibitions on contemporary art, including solo exhibitions on Frank Big Bear, Wanda Gag, Frances Myers, Dennis Oppenheim, Philip Pearlstein, Rudy Autio and Truman Lowe. He has developed exhibitions and publications rediscovering 19th century American artists, among them Gilbert Munger, David Ericson, and Knute Heldner, and has organized the travel of the Tweed Museum's French Barbizon and American collections to Japan and Italy. In 2014, Spooner guest curated the exhibition Sister Mary Charles: Engagement and Transcendence for the Tweed Museum of Art, and a co-authored the book Saved By Beauty: Sister Mary Charles McGough for St. Scholastica Monastery.