Email information is followed by @css.edu unless otherwise noted. General inquiries for the Center can be directed to csed@css.edu.
Cassandra Broneak, Research Associate
Cassandra Broneak currently works as one of the Center's Research Associates and has worked with the Mobile CSP program for the past 3 years. She is is closely involved with all aspects of the project, including research and teacher enrollment, and works to support educators in bringing computer science opportunities to all students. She received her Bachelors' Degree in Applied Social Science, Sociology and Anthropology from the University of Wisconsin-Stout and is currently working towards her Master's of Education at the College of St. Scholastica. Her research interests include social and educational equity, social network analysis, environmental justice and in-service teacher programs.
Francisco Cervantes, Program Manager
Francisco Cervantes manages the K12 Computer Science Pathways Program, a three-year research-practice partnership funded by the National Science Foundation where the Center serves as the hub and Fond du Lac Ojibwe School and Hermantown Community Schools as network nodes. Francisco is focused on creating sustainable CS professional development programs for rural and tribal schools in order to meet the needs of and supporting underrepresented students in computing, in particular, low socioeconomic status, special education, and American Indian students. He holds a B.S. in Electrical Engineering from the University of California Santa Barbara and an M.A. in Educational Leadership, Politics, and Advocacy from New York University. His research interests include assessing computational thinking skills, knowledge, abilities, as well as attitudes towards computer science and engineering professions.
Renee Fall, Senior Research Scholar
Renee Fall has dedicated the past ten years to increasing diversity computing as a co-PI of the national Expanding Computing Education Pathways Alliance (www.ECEPalliance.org) and as project manager of the Commonwealth Alliance for Information Technology Education (MA), both NSF-sponsored efforts to broaden participation in computing. She played a key role in bringing Exploring Computer Science and Computer Science Principles to Massachusetts. Her career in higher education has included inter-institutional collaborations; women's/gender studies, diversity, and equity; continuing and online education; grant development and publishing. She holds a masters degree from Harvard Divinity School and is pursuing a Ph.D. in higher education research, policy, and leadership at the University of Massachusetts Amherst.
Pauline Lake, Curriculum and Professional Development Coordinator
Pauline Lake is the coordinator Mobile CSP curriculum and professional development. She assists the classroom teachers, helping with technical issues and with instruction. She is closely involved in all aspects of the project, including curriculum development and assessment. A 2013 graduate of Trinity College with a double major in Computer Science and Educational Studies, Pauline has taught App Inventor to middle- and high-school students since 2010. She has also taught the introductory Computing with Mobile Phones course at Trinity College and has served as a mentor for Computer Science students in various capacities. Pauline is pursuing a Master's in Public Policy with a concentration in Educational Policy at Trinity College.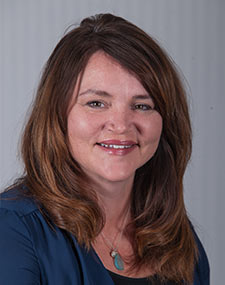 Chery Lucarelli, Facilitator of Educational Innovation
Professor and Chair of Graduate Education Programs, Dr. Lucarelli oversees several graduate education programs, including the nationally ranked online Master of Education program and the Graduate Teacher Licensure program at the College of St. Scholastica. Dr. Lucarelli is committed to supporting inclusive learning and work environments, believing they provide the best opportunity for innovation. Dr. Lucarelli is the PI on the TeachCS@CSS grant funded by Google and the Co-PI on a National Science Foundation CS10K grant to scale up CS teacher professional development by leveraging online communities of practice. She is an experienced K12 teacher and licensed school administrator. Her research interests include innovation in higher education, online learning, educational technology, teacher preparation and teacher professional development.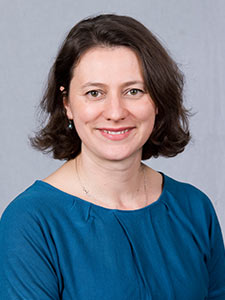 Jennifer Rosato, Director
Jennifer Rosato leads programs at the Center, collaborating with staff and colleagues in the Schools of Business and Technology and Education. She has an undergraduate degree in Biochemistry from St. Scholastica and a Masters of Arts in Information Systems Management from Carnegie Mellon University. She is committed to involving more women and underrepresented minorities in the CS field, especially young women in middle and high schools as well as supporting K-12 educators to integrate and offer computer science in their classroom. She directs and consults on multiple grants from the National Science Foundation, Google, and Infosys Foundation, USA as well as serves on the CSTA Board of Directors.
Alexis Wyss, Administrative Assistant
Alexis Wyss is the Administrative Assistant for the National Center for Computer Science Education. She completed her B.S. in Biology and minoring in Environmental Science from Heidelberg University in '17 and is currently working on an M.Ed. in Secondary Education through Grand Canyon University. Alexis' research interests include promoting inclusion, equity, and diversity in STEM classrooms. Over the past few years Alexis has gained experience as an intern at Possumwood Acres Wildlife Sanctuary in NC, was a science crew member for NOAA's 2019 Spring Bottom Trawl Survey, and is currently working with the Great Lakes Aquarium here in Duluth as one of their Animal Ambassadors to promote science education.