Contact Us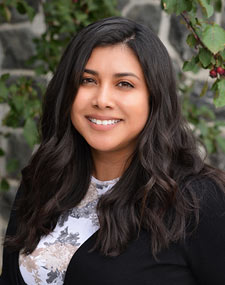 Kiara Gomez
Admissions Counselor
(800) 249-6412 ext. 5943
(218) 723-5943
kgomez1@css.edu
Apply for the PSEO program at St. Scholastica
The following is an overview of the application process:
The application deadline for fall semester is May 1; for spring semester Dec. 1
Students must complete and submit ALL (1-6) of the following:

Online Application. You will be asked to upload the following documents directly into the application:
An official copy of the student's high school transcript. Send to The College of St. Scholastica Admissions, 1200 Kenwood Avenue, Duluth, MN 55811.

The program coordinator reviews all applications. Students who have submitted complete applications and who meet the qualifications, will advance to the interview portion of the process. The interview will be on campus with the Post-secondary Enrollment Options Coordinator. A tour of the campus is scheduled at the time of the interview if the student is not familiar with the campus. Parents of applicants are strongly encouraged to participate in the interview.
Students interested in on-campus housing are required to meet with the Director of Residential Life after the initial interview.