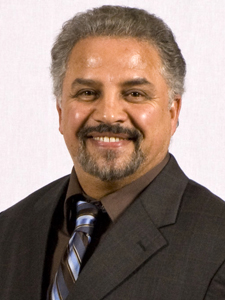 Position:
Professor, MGT
Department:
Bus. MGT, MKT, Org. Leadership
Phone:
(218) 723-6190
E-Mail:
SAlwan@css.edu
Website:
View
Dr. Alwan is a Professor of Leadership and Organizational Behavior at the College. His major academic interests are Management, Marketing and organizational development that creates a dynamic organization with a cutting edge alignment in the marketplace and quality work-life for its employees. During his spare time, Dr. Alwan enjoys Kung Fu, traveling and outdoor activities.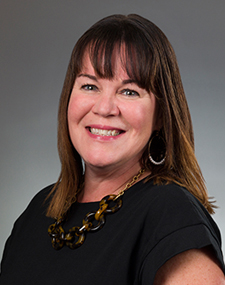 Position:
Asst Professor, MGT
Department:
Bus. MGT, MKT, Org. Leadership
Phone:
(218) 723-6126
E-Mail:
mgoodson@css.edu
Melissa Goodson @melissaagoodson is an Assistant Professor in Business Management and Marketing. She received a B.S. in Mass Communications, and M.B.A. in Marketing and a Ph.D. in Organization and Management.
Dr. Goodson is a certified Social Media Strategist through the National Institute for Social Media where she also serves as the Vice Chair for the board. Goodson is a frequent guest blogger for nismonline.org and authored a chapter in an NISM book for practitioners in 2018.
Goodson's passion for hyper local small businesses lead to an ongoing partnership with the Lincoln Park Business Group to work on strategic marketing and digital analysis projects in the classroom. Additionally, her current research includes curating and analyzing best practices in marketing and business at the local craft breweries.
Prior to joining St. Scholastica, Goodson worked in Marketing and Digital Media at The Arizona Republic in Phoenix, AZ and at the Star Tribune (largest daily newspaper in the Twin Cities). She has also served as a Marketing Manager for several small businesses. Position:
Visiting Instructor
Department:
Bus. MGT, MKT, Org. Leadership
Phone:
(218) 723-6132
E-Mail:
LHappel@css.edu
Lori has served as COO, CFO and Vice President of several startup entrepreneurial and mid sized companies. She has expertise in accounting, finance, human resources and strategic planning. She has the dual credentials of a Certified Management Accountant (CMA) and a Professional in Human Resources (PHR). Lori is actively involved in strategic planning and leadership issues.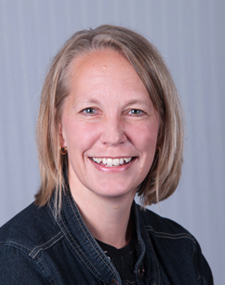 Position:
Associate Professor, MGT
Department:
Bus. MGT, MKT, Org. Leadership
Phone:
(218) 723-5901
E-Mail:
LKalnbac@css.edu
Website:
View
Lynn is an Industrial/Organizational Psychologist with a Ph.D. from the University of Missouri-St. Louis, an M.S. from North Dakota State University, and a B.A. from The College of St. Scholastica. Dr. Kalnbach teaches Research Methods, Statistics, Social Psychology and Organizational Behavior. Her research interests focus on organizational issues including employee turnover and morale and organizational assessment, evaluation, and change. Dr. Kalnbach is the advisor of the student psychology organization (PASS).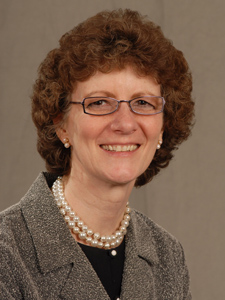 Position:
Asst Professor/Chair, MGT
Department:
Bus. MGT, MKT, Org. Leadership
Phone:
(218) 723-6664
E-Mail:
KModin@css.edu
Kathy Modin, Chair for the Management Department in the School of Business and Technology. She has served in various capacities over the past 18 years, including Director of Ethics Projects and Chair of the SB&T Undergraduate Extended Studies and Online Programs. Her academic interests include Business Ethics and Corporate Social Responsibility, HR Management, Marketing, Training and Development, Continuing Education for adult learners, and Online Instruction. In her spare time, she enjoys hiking, biking, cross-country skiing, and reading biographies and historical fiction.
Adjunct Faculty
Adjuncts are listed during semesters in which they teach.