Whether you have the common cold or you'd like to be examined by a nurse practitioner, come by Student Health Service. We will evaluate your condition and send you on your way with the information and supplies you need to be the healthiest version of yourself!
Eligibility & Services
In order to be eligible for services in the Student Health Service office; all full time undergraduate students and full-time graduate students (taking 6 or more credits) in the Athletic Training, Exercise Physiology, Post Bach Nursing, Physical Therapy, and Occupational Therapy programs pay an automatic health fee each semester that is included in your tuition. Any other student may choose to opt in and pay the health fee to utilize services.
CSS Student Health Service: Your On-Campus Primary Care Clinic
All visits and personal health information is confidential. Walk-in appointments are available with a Registered Nurse and covered under the student health fee. Scheduled appointments are available with the Nurse Practitioner and billed to your insurance. **In house lab fees are waived and at no cost - including: strep, mono, urinalysis, lipid panel. All other lab tests are sent to Essentia Health and billed to insurance. Immunizations administered are billed to insurance.
Call us at 218-723-6282 or Email us at studenthealthservice@css.edu

Our Services:
• Immunizations, including annual flu shots
• Assessment and treatment plan for acute illness and injury
• Over-the-counter medications
• Routine physical exams, athletic physicals and gynecological services
• Mental health evaluation and referral as needed
• Nutritional Counseling
• Chronic health and medical management
• Full laboratory services
• Health education and promotion
• Physical Therapy referrals
Appointments start on August 26, 2019
Open from 8:30 a.m.-4:30 p.m.
Closed 12:30 p.m. - 1:00 p.m (Lunch)
September - April Hours of Operation:M-F - closed Sat/Sun
Monday 8:30am-4:30pm
Tuesdays 9:30 a.m.-4:30 p.m.
Wednesday 8:30 a.m.-4:30 p.m.
Thursday 8:30 a.m.-4:30 p.m.
Friday 8:30 a.m.-4:30 p.m.
Closed 12:30 p.m. - 1:00 p.m (Lunch)
Emergency and After Hour Contact
Essentia Health
407 East Third Street, Duluth, MN
Emergency Room: (218) 786-8364
Nurse On Line: (218)725-3110
Urgent Care: (218) 786-6000
St. Lukes
915 East First Street, Duluth, MN
Emergency Room: (218) 249-5555
Urgent Care: (218) 249-6095
Student Health Services Medical Professionals
---
Vicki Andrews,

MA, RN, FNP-BC
Nurse Practitioner
vandrews@css.edu
---

Melissa Ratai
Administrative Assistant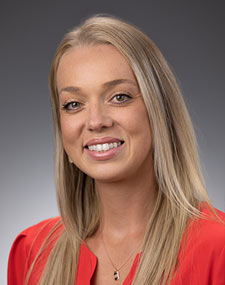 ---
Lindsay Izzard, RN
Registered Nurse
---
Christine Sandal,
BA, RN

Clinic Manager Registered Nurse
csandal@css.edu
---
Inga Thompson, MA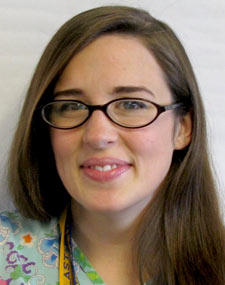 Certified Medical Assistant
ithompson@css.edu
---
Julie Zaruba Fountaine

Wellness Coordinator
jzarubafounta@css.edu
---