Faculty and Staff | tDPT Online
Email information is followed by @css.edu unless otherwise noted.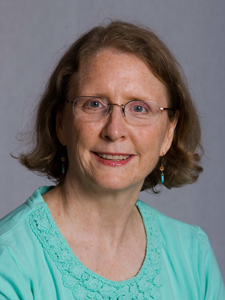 Position:
Asst Professor, PTH
Department:
Physical Therapy
Phone:
(218) 723-6174
E-Mail:
JKilloug@css.edu
Website:
View
Dr. Killough's teaching areas in the entry level program include Cardiopulmonary Evaluation and Management, Physiological Response to Injury and Exercise, Systems Screening and Management I, Patient Client Management II, Multiple Systems, Geriatric Evaluation and Management. In the tDPT her teaching areas are Diagnostic Imaging and Differential Systems Screening.
Research interests: Fall prevention in the geriatric population, cardiopulmonary implications of physical therapy interventions for neurological impairment.
Dr. Killough earned a B.A. in Biology from Carleton College, Northfield MN in 1976, a M.S. in Physical Education with an emphasis in Exercise Physiology from The Pennsylvania State University in University Park, PA in 1981, and an M.A. in Physical Therapy from The College of St. Scholastica in 1993. She earned a D.P.T. from Simmons College in 2006. She was certified as a Geriatric Clinical Specialist by the American Board of Physical Therapy Specialists in 2003 and as a Certified Exercise Expert for Aging Adults in 2011.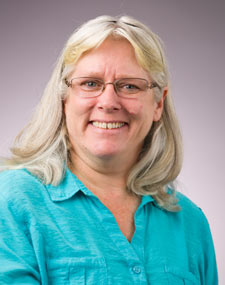 Position:
Admin Asst II, PTH
Department:
Physical Therapy
Phone:
(218) 723-6786
E-Mail:
KKing@css.edu
Kathy has been with the Physical Therapy program since 2005. She earned her AAS in Health Information in 2000 along with her Registered Health Information Technician certification. Kathy has a wide range of record management in various fields including Child Protection, Dialysis, OP Clinic, and Long Term Care. She currently works as the Administrative Assistant for the department ensuring that faculty and students have the support they need to achieve program goals and outcomes.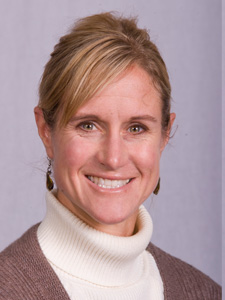 Position:
Assoc Professor, PTH
Department:
Physical Therapy
Phone:
733-2216
E-Mail:
Jogston@css.edu
Dr. Jena Ogston received her Master's of Physical Therapy degree from Mayo Medical Center's School of Health Related Sciences in 1996. She then worked as a clinician in a sports medicine setting for 7 years prior to accepting a full-time position in the College of St. Scholastica's Physical Therapy program in 2002. She completed her PhD in Rehabilitation Sciences at the University of Minnesota with a focus in shoulder biomechanics and quantitative research methods. Her focus of teaching within the program is in Biomechanics, Interventions, Musculoskeletal and Critical Inquiry consistently incorporating active learning and open-discussion methods. She is currently practicing clinically through the campus student health service. Off-campus, Jena is active in the MN APTA presenting occasionally at state conferences and serving as a member on the Research Committee. In 2007, Jena was inducted into the Academy of Advanced Item Writers through the FSBPT (Federation of State Boards of Physical Therapy). She is the current program director of the Transitional Doctorate of Physical Therapy Program, Position:
Online Student Advisor
Department:
Transitional Doctor of PT
Phone:
(218) 625-4821
E-Mail:
rsaamanen@css.edu
Adjunct faculty
Next Steps...
Detailed program overview
Personalized financial aid
Individual admissions support