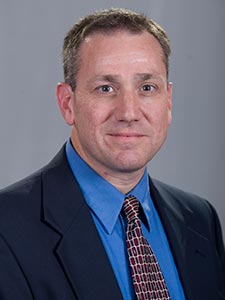 Position:
Assoc Prof/Co-Interim Dean,SBT
Department:
C I S
Phone:
(218) 723-6199
E-Mail:
BOlson1@css.edu
Website:
View
Brandon Olson is an Associate Professor of CIS and Project Management and Chair of the Computer Information Systems department. His academic interests include project management, IT strategy, knowledge management, database modeling, systems thinking, and online education. Dr. Olson teaches courses that include project management, capstone projects, and graduate capstone research. He also serves as the coordinator for undergraduate internships. Dr. Olson serves as chair of community and outreach programs for the Minnesota chapter of the Project Management Institute. In his spare time, he likes spending time with his family, running, hiking, sailing, cross-country skiing, fishing, reading, and exploring technology gadgets. You can follow Dr. Olson as The IT Professor on his blog or Twitter accounts. Position:
Adjunct Faculty
Department:
Project Management (PRM)
Phone:
E-Mail:
NHarris@css.edu
I have been a CSS faculty member since 2005. Although I was born and raised in the Hudson Valley region of New York, since 2005 I have lived in Midlothian, Virginia (about 20 minutes south west of Richmond). I am a computer consultant by day. I also have the wonderful job of being a wife and mother to two wonderful children - a beautiful 13 year old daughter, an adorable 10 year old son and two step children - a talented dancer and 21 year old step-daughter and a handsome 19 year old step-son.

I have my Bachelors degree in Business Administration with a concentration in Business Management and my Masters degree in Computer Science /Information Systems. I also passed the PMP exam in november 2012, which is the certification for Project Managers.

During my Master degree program at Marist College in Poughkeepsie, New York, I had the chance in several classes to work individually and in groups participating in real-world situations that have helped generate my consulting career. In most of my classes, our projects required dealing with real-life outside clients (i.e., In my Database Management course, I was part of a group that needed to find a client and build a database for them. In my Systems Analysis course, I was part of a group that did systems analysis for an outside client. In my Project course, I worked individually to create a web site for an outside client). Needless to say, the Master's degree program I went through gave it's students extensive real-life scenarios to develop us individually, as professionals, and by helping us add great experience to our resumes!

Due to my rigorous Master's degree program experience, as well as several years consulting for many clients in different industries, I am able to understand the needs and wants of the online student to hear about real-world experiences in their classes, not just lectures and text readings. I believe that we all can learn from each other's experiences.
Thanks for reading my bio! :)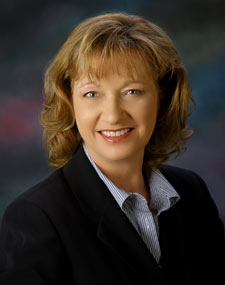 Position:
Adjunct Faculty
Department:
Project Management (PRM)
Phone:
E-Mail:
dkarch@css.edu
Website:
View
Donna Karch is an Adjunct Instructor with the school of Business and Technology teaching online courses in the Masters Arts in IT Leadership and Masters of Science in Project Management. Her academic interests include project management, project leadership, knowledge management, and portfolio management. Dr. Karch holds a Ph.D. in Information Technology Project Management, a MS in Technology Management/Project Management, and a BS in Information Systems Management, as well as a Project Management Professional certification from the Project Management Institute. She is also principle owner/photographer of Karch Photography & Graphic Design. In her spare time, Dr. Karch enjoys golfing, traveling, photography, and riding her 2014 Harley-Davidson Triglide.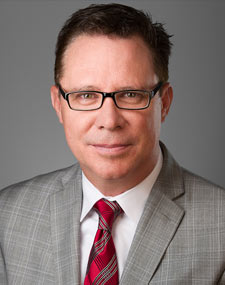 Position:
Adjunct Faculty
Department:
Project Management (PRM)
Phone:
E-Mail:
moconnor1@css.edu