 Position:
Adjunct Faculty
Department:
Project Management
Phone:
E-Mail:
NHarris@css.edu
I have been a CSS faculty member since 2005. Although I was born and raised in the Hudson Valley region of New York, since 2005 I have lived in Chesterfield, Virginia (about 20 minutes south west of Richmond). I am a Project Manager by day. I also have the wonderful job of being a wife and mother to two wonderful children and two step children. I have my Bachelors degree in Business Administration with a concentration in Business Management and my Masters degree in Computer Science /Information Systems. I am currently working on my proposal for my PhD dissertation and I am a PMP certified professional.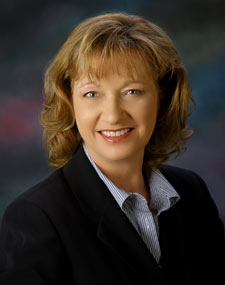 Position:
Adjunct Faculty
Department:
Project Management
Phone:
E-Mail:
dkarch@css.edu
Website:
View
Donna Karch is an Adjunct Instructor with the school of Business and Technology teaching online courses in the Masters Arts in IT Leadership and Masters of Science in Project Management. Her academic interests include project management, project leadership, knowledge management, and portfolio management. Dr. Karch holds a Ph.D. in Information Technology Project Management, a MS in Technology Management/Project Management, and a BS in Information Systems Management, as well as a Project Management Professional certification from the Project Management Institute. She is also principle owner/photographer of Karch Photography & Graphic Design. In her spare time, Dr. Karch enjoys golfing, traveling, photography, and riding her 2014 Harley-Davidson Triglide. Position:
Adjunct Faculty
Department:
Project Management
Phone:
E-Mail:
moconnor1@css.edu
Dr. Michael O'Connor is the Director Strategy and Project Management with Medtronic Corporate Science & Technology in Minneapolis, Minnesota. He has developed many early medical device design concepts and has released many medical devices to commercialization. He holds Graduate degrees in Project Management, Technology Management and Business Administration. Dr. O'Connor earned his Ph.D. in Civil Engineering, majoring in Project Management, from the University of Maryland, College Park, A. James Clark School of Engineering. He was selected as an American Society for Quality (ASQ), Quality Fellow, Medtronic Technical Fellow (TF) and Fellow of the American Academy of Project Management (FAAPM). He is an AAPM, MPM™, CIPM™ and CPRM®, PMI PMP® and PgMP®, IPM CPD and IPMA IPMA-B certified. He is currently a Minnesota Project Management Institute Board Member and Director at Large and he is the Medtronic liaison for the Minnesota PMI chapter. He currently sits on many boards at universities, non-profits and professional organizations. He is the representative for Medtronic on the PMI Global Executive Council. He is an Adjunct Faculty instructor at the College of St. Scholastica teaching Graduate level Project Management.
LinkedIn Profile: www.linkedin.com/in/michaelgoconnor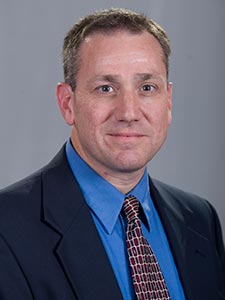 Position:
Assoc Prof CIS/App Data Analyt
Department:
C I S
Phone:
(218) 723-6199
E-Mail:
BOlson1@css.edu
Website:
View
Brandon Olson is an Associate Professor of CIS and Project Management and Director of the Master of Science in Applied Data Analytics. His academic interests include data analytics, project management, IT strategy, knowledge management, systems thinking, and online education. Dr. Olson teaches courses that include data analytics, project management, capstone projects, and graduate capstone research. Dr. Olson serves as manager of the local outreach program for the Minnesota chapter of the Project Management Institute. In his spare time, he enjoys running, hiking, cross-country skiing, fishing, reading, and exploring technology gadgets. You can follow Dr. Olson as The IT Professor on his blog or Twitter accounts.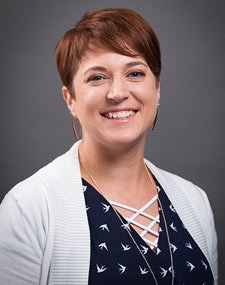 Position:
Asst Prof-Project Mgmt
Department:
Project Management
Phone:
(218) 723-6111
E-Mail:
sskallet@css.edu
Shanna Skallet is an Assistant Professor in Project Management and the Director for the Master of Science Program in Project Management. In addition to overall project management, her areas of experience and academic interest include construction and industrial project management, leadership of distributed and culturally diverse teams, and leadership theory. Ms. Skallet teaches courses in leadership theory, project management practices, and graduate capstone research. She also serves as co-chair of the outreach committee for the Minnesota Chapter of the Project Management Institute. In her spare time, Ms. Skallet enjoys modern quilting, playing video games, hiking and outdoor activities, and traveling.