Faculty and Staff | M.S. Project Management
Email information is followed by @css.edu unless otherwise noted.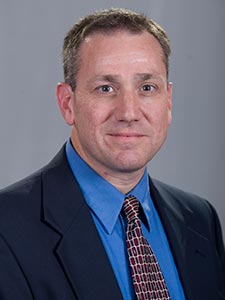 Position:
Assoc Prof/CIS Dept Chair
Department:
C I S
Phone:
(218) 723-6199
E-Mail:
BOlson1@css.edu
Website:
View
Brandon Olson is an Associate Professor of CIS and Project Management and Chair of the Computer Information Systems department. His academic interests include project management, IT strategy, knowledge management, database modeling, systems thinking, and online education. Dr. Olson teaches courses that include project management, capstone projects, and graduate capstone research. He also serves as the coordinator for undergraduate internships. Dr. Olson serves as chair of community and outreach programs for the Minnesota chapter of the Project Management Institute. In his spare time, he likes spending time with his family, running, hiking, sailing, cross-country skiing, fishing, reading, and exploring technology gadgets. You can follow Dr. Olson as The IT Professor on his blog or Twitter accounts. Position:
Asst Prof-Project Mgmt
Department:
Project Management (PRM)
Phone:
(218) 723-6111
E-Mail:
sskallet@css.edu
Next Steps...
Detailed program overview
Personalized financial aid
Individual admissions support