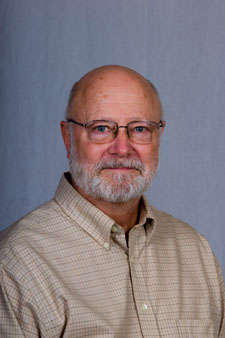 Position:
Professor, MGT
Department:
MBA Rural Healthcare
Phone:
(218) 723-6476
E-Mail:
DSwenson@css.edu
Website:
View
Dr. Swenson is a Professor of Management at the College in the School of Business & Technology, and Director of the Online MBA for Rural Healthcare. He is a Licensed Psychologist with a doctorate is in Counseling Psychology and post-doctorate diplomate is in Forensic Psychology, and he holds master's degrees in Management, Media and Technology, School Counseling, and IT Leadership. His academic interests include shiftwork, systems theory, crisis and stress management, leadership pathology, and ethics. Dr. Swenson currently teaches Organization Development, Marketing/Consumer Behavior and Capstone/Thesis courses. He is the author of over 100 articles, book chapters, psychological tests, and a book, Stress Management for Law Enforcement Officers. He is currently working with the American Bar Association on a nation-wide survey of judicial stress, and co-facilitates the Integrative Systems Group on healthcare issues. Dr. Swenson's personal interests include t'ai chi ch'uan, computer simulations, medieval history, writing, and blacksmithing.
Adjuncts are listed during semesters in which they teach.