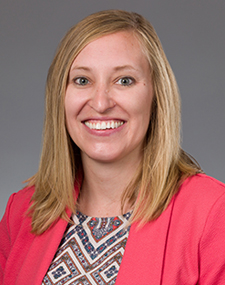 Position:
Coordinator, SBT
Department:
SBT Admin
Phone:
(218) 723-5978
E-Mail:
jdemers@css.edu
Jenessa Demers is the GEO Coordinator and MBA Advisor for the School of Business and Technology. She has an undergraduate degree in social work from The University of Wisconsin-Superior and currently taking classes at the College of St. Scholastica for Masters of Social Work. Jenessa also coordinates the College's Prior Learning Assessment Program, where students can use work experience to satisfy credits. To learn more about PLA visit the Academic Program CSS website. In her spare time, Jenessa enjoys tennis, visiting her hometown of Rice Lake, Wisconsin, and scrapbooking.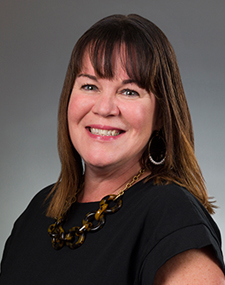 Position:
Assistant Professor, SBT
Department:
SBT UG
Phone:
(651) 403-8655
E-Mail:
mgoodson@css.edu
Position:
Chief of Staff
Department:
Senior Administration
Phone:
(218) 723-5930
E-Mail:
Lhamre@css.edu
Dr. Hamre is an Associate Professor and Dean of The School of Business & Technology. She has an extensive professional background in Information Technologies, serving most recently as St. Scholastica's Chief Information Officer. Her research interests include technology acceptance and change leadership. In her spare time, she likes to hike with her dachshund, plan international travel experiences, and read historical fiction.
Position:
Assoc Professor, MGT
Department:
Graduate Management
Phone:
(218) 723-6651
E-Mail:
RHartl@css.edu
Robert J. Hartl, MA is an Associate Professor of Management and Director of the MBA in Leadership and Change at the School of Business and Technology. Mr. Hartl's professional interests include organization development, process consultation, organizational behavior, strategic leadership, and conflict resolution. He describes his teaching philosophy as, "helping students discover and appreciate how they learn and solve problems. This form of self-understanding is best achieved through experiential learning and the clinical application of theories. Therefore, my students often work in the field or with actual client groups in our classrooms. I want to help students develop mastery of the subject matter they study. Tomorrow's leaders must be capable, innovative and persistent; I believe our graduates are well-suited to those demands." In his spare time, Mr. Hartl enjoys distance running, backpacking, and fly-fishing. He also is an active consultant to organizations of all sizes and sectors.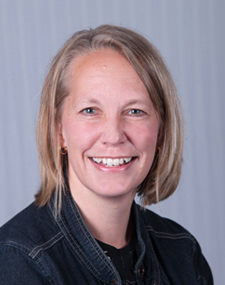 Position:
Asst Professor, MGT
Department:
Management
Phone:
(218) 723-5901
E-Mail:
LKalnbac@css.edu
Website:
View
Lynn is an Industrial/Organizational Psychologist with a Ph.D. from the University of Missouri-St. Louis, an M.S. from North Dakota State University, and a B.A. from The College of St. Scholastica. Dr. Kalnbach teaches Research Methods, Statistics, Social Psychology and Organizational Behavior. Her research interests focus on organizational issues including employee turnover and morale and organizational assessment, evaluation, and change. Dr. Kalnbach is the advisor of the student psychology organization (PASS).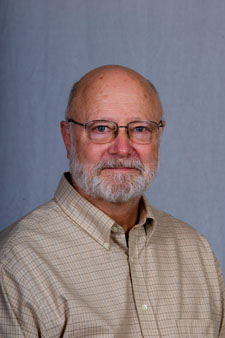 Position:
Professor, MGT
Department:
Online Rural Healthcare MBA
Phone:
(218) 723-6476
E-Mail:
DSwenson@css.edu
Website:
View
Dr. Swenson is a Professor of Management at the College in the School of Business & Technology, and Director of the Online MBA for Rural Healthcare. He is a Licensed Psychologist with a doctorate is in Counseling Psychology and post-doctorate diplomate is in Forensic Psychology, and he holds master's degrees in Management, Media and Technology, School Counseling, and IT Leadership. His academic interests include shiftwork, systems theory, crisis and stress management, leadership pathology, and ethics. Dr. Swenson currently teaches Organization Development, Marketing/Consumer Behavior and Capstone/Thesis courses. He is the author of over 100 articles, book chapters, psychological tests, and a book, "Stress Management for Law Enforcement Officers." He is currently working with the American Bar Association on a nation-wide survey of judicial stress, and co-facilitates the Integrative Systems Group on healthcare issues. Dr. Swenson's personal interests include t'ai chi ch'uan, computer simulations, medieval history, writing, and blacksmithing.