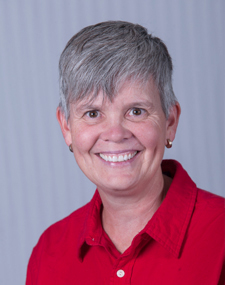 Position:
Assoc Professor, SWK
Department:
Social Work
Phone:
(218) 625-4430
E-Mail:
cgunderson@css.edu
Connie Gunderson, PhD., MSW, LISW, is an associate professor at the College of St. Scholastica. Having completed her undergraduate studies at the College of St. Scholastica, she moved and worked in Germany until 2012. She completed her MSW at the Alice Salomon Hochschule in Berlin, and received her PhD at the University of Bremen. Dr. Gunderson has worked in the field of social work for over 30 years. As an instructor, her areas of scholarly expertise include human trafficking, gender studies, and international social work research. As a relational cultural therapist, her clinical foci has been on women, trauma and addiction and addressing the needs of families. As a researcher, she has completed studies of human trafficking in Germany and the European Union. She has published books and articles addressing social issues such as human trafficking, diversity, and gender. Dr. Gunderson has international teaching and advisory partnerships with diverse universities and colleges in Europe and the United States.
Position:
Assoc Professor, SWK
Department:
Social Work
Phone:
(218) 723-7048
E-Mail:
LGustaf3@css.edu
Website:
View
Dr. Gustafson is the Social Work Department Chair and MSW Program Director. Dr. Gustafson joined CSS in 2004 as the Department. Chair; special interests include addictions, group practice, research and program evaluation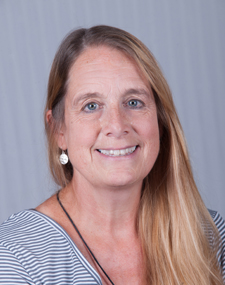 Position:
Assoc. Professor, SWK
Department:
MSW- Masters in SWK
Phone:
(218) 625-4813
E-Mail:
mmarchel@css.edu
Mary Ann Marchel, Ph.D. is an associate professor in the Masters of Social Work Program. Dr. Marchel has served as a tenure-track and tenured faculty member in higher education for 20 years, most recently at the University of Minnesota Duluth. She currently teaches the research sequence in the Master of Social Work Program emphasizing micro and macro level approaches to inquiry. She received her Ph. D. in 1996 from the University of Minnesota Twin Cities and her MSW from the University of Minnesota Duluth in 2013. Prior to her doctoral work, Dr. Marchel taught for 10 years in rural and urban settings with children ages birth to eight years with disabilities. She holds Level IV endorsement as an infant and early childhood mental health specialist. Her research interests include the exploration and application of attachment theory-based approaches to intervention in behavioral health, reflective supervision for social work professionals, and fostering children's mental health in community based settings for young children and their families. Dr. Marchel completed the Infant and Early Childhood Mental Health Certificate Program (2007-09) offered through the University of Minnesota and is a member of the ZERO TO THREE Fellows Academy, currently serving as treasurer. She is certified in the Newborn Brazelton Observation System (NBOS); the Nursing Child Assessment Satellite Training (NCAST); the Circle of Security-Parenting DVD, and trained in the administration and scoring of the Adult Attachment Interview. In addition, Dr. Marchel is a certified Infant Massage Instructor. She is passionate about global service learning and currently is working with Roving Care Providers (birth to three providers) on the island of Dominica in the Eastern Caribbean and serves as a mental health consultant with an elementary school in San Lucas Toliman, Guatemala.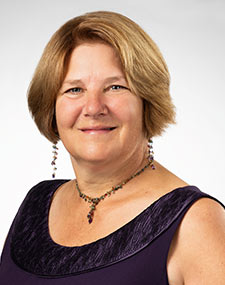 Position:
Asst Prof, Social Work
Department:
MSW- Masters in SWK
Phone:
(218) 723-6210
E-Mail:
cmizera1@css.edu
Website:
View