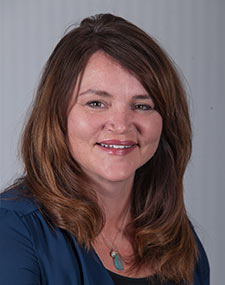 Position:
Professor/Chair, Grad Pgms ED
Department:
GTL
Phone:
(218) 723-7052
E-Mail:
clucarelli@css.edu
Website:
View
Professor and Chair of Graduate Studies in Education, Dr. Lucarelli serves as the director of the nationally ranked online Master of Education program, and the Graduate Teacher Licensure program at the College of St. Scholastica. Dr. Lucarelli is committed to supporting inclusive learning and work environments. She believes that collaborative and inclusive settings provide the best opportunity for innovation. Dr. Lucarelli is the PI on the TeachCS@CSS grant funded by Google and the Co-PI on a National Science Foundation CS10K grant to scale up CS teacher professional development by leveraging online communities of practice. Her research interests include innovation in higher education, online learning, educational technology, teacher preparation and teacher professional development.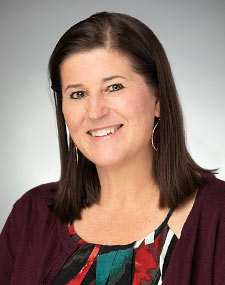 Position:
Asst Professor, Education
Department:
Masters of Ed-ONLINE
Phone:
(218) 723-6310
E-Mail:
krissling@css.edu
My name is Karen Rissling, and I am an education professor that teaches both undergrad courses, as well as courses in the Literacy Certificate program in the M.Ed program here at CSS. Originally a Canadian transplant from Vancouver, British Columbia, I immigrated to the U.S. (El Paso, Texas) after completing my Bachelor's degree to do some volunteer work, and ended up staying.
My teaching background is in secondary education, and I was an ESL (English as a Second Language) certified 7th grade English Language Arts teacher in El Paso for 9 years. It was an incredible experience to teach in a Title 1 public school on the border of Mexico, and I loved teaching middle school! In August 2019, I packed up my car and moved to Duluth, Minnesota from Pittsburgh, where I completed my Language, Literacy, and Culture PhD at the University of Pittsburgh. There I was able to teach classes and help facilitate practicums, supervised reading specialist candidates, and worked closely with refugee and immigrant students as part of my dissertation study.
Some of my personal interests include volunteering, learning Spanish, playing tennis, kayaking, enjoying live music, writing young adult fiction, and traveling.
Adjunct Faculty
Adjuncts are listed during semesters in which they teach.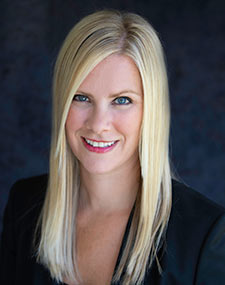 Position:
Adjunct Faculty
Department:
Masters of Ed-ONLINE
Phone:
E-Mail:
nbiondich@css.edu
In addition to my Bachelor of Science, Teaching degree in Elementary Education, I also have a Master's Degree in Teaching and Learning from St. Mary's University and my K-12 Reading License through Hamline University.
This is my sixth year as an adjunct faculty member in the School of Education at the College of Saint Scholastica. All of my work has been working in the Graduate School of Education teaching literacy courses. I am also an elementary teacher. I taught kindergarten for 16 years, but 3 years ago I took on the role of Title One teacher at Barnum Elementary School as the primary reading interventionist working with students in kindergarten through 6th grade. In addition to teaching, I am a literacy coach in my district working with teachers in Kindergarten through 6th Grade. I have also facilitated the Duluth Master of Education in Teaching and Learning program through St. Mary's University for 12 years. I absolutely love teaching kids and I truly enjoy working with teachers that are wanting to better their instruction.
When I am not teaching, I enjoy spending time with my husband, my 2 boys (they are 2 and 4 years old), and our dog at our home in Esko. Playing and reading with my boys has quickly become my favorite things to do, but I also enjoy running, camping, gardening, traveling, and watching hockey.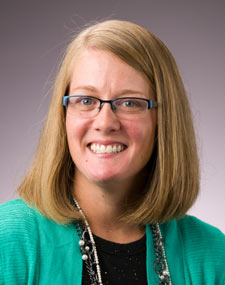 Position:
Adjunct Faculty
Department:
Masters of Ed-ONLINE
Phone:
(651) 403-8621
E-Mail:
sdunigan@css.edu
Dr. Sandra Dunigan is entering her 18th school year as an educator. Although Sandra is licensed to teach every grade level, her main passion is getting middle school students to develop their reading identities and become life-long readers. She is also uber passionate about Standards Based Teaching and Assessments. Sandra has been working with CSS students since 2012, and her goal is to help all educators implement teaching and assessment practices that foster growth for all students. Position:
Adjunct Faculty
Department:
Masters of Ed-ONLINE
Phone:
E-Mail:
jfigliulo@css.edu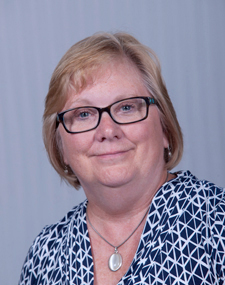 Position:
Adjunct Faculty
Department:
GTL
Phone:
(218) 723-6724
E-Mail:
GGaetz@css.edu
Gail has 15 years of elementary education teaching experience, 5 years as an elementary classroom teacher and 10 years as an elementary media generalist. She received a B.A. in elementary education from Central College in Pella, Iowa, and an M.L.S. from the University of Iowa. Gail retired from the College of St. Scholastica in 2018 after 27 years of teaching in the School of Education. She still teaches as an adjunct professor in the graduate program. Her educational interests include teaching the adult learner, as well as 21st century teaching and technology practices. Position:
Adjunct Faculty
Department:
Masters of Ed-ONLINE
Phone:
E-Mail:
lgill@css.edu
Lukas Gill is a lecturer of Computer Science and a high school Technology Education teacher in Orchard Park, NY. He also serves as a Master Teacher for the National Center for Computer Science Education, training teachers on the Mobile Computer Science Principles curriculum. He received a Bachelors of Science in Technology Education and a Masters of Science in Technology Education from Buffalo State College. Lukas is committed to promoting K-12 STEM education with a focus on computer science. He strives to integrate computer science and technology-based learning through collaborative, cross-disciplinary projects. Position:
Adjunct Faculty
Department:
Masters of Ed-ONLINE
Phone:
E-Mail:
asalentiny@css.edu