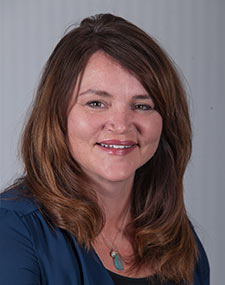 Position:
Professor/Chair, Grad Pgms ED
Department:
EdD program
Phone:
(218) 723-7052
E-Mail:
clucarelli@css.edu
Website:
View
Professor and Chair of Graduate Studies in Education, Dr. Lucarelli serves as the director of the nationally ranked online Master of Education program, and the Graduate Teacher Licensure program at the College of St. Scholastica. Dr. Lucarelli is committed to supporting inclusive learning and work environments. She believes that collaborative and inclusive settings provide the best opportunity for innovation. Dr. Lucarelli is the PI on the TeachCS@CSS grant funded by Google and the Co-PI on a National Science Foundation CS10K grant to scale up CS teacher professional development by leveraging online communities of practice. Her research interests include innovation in higher education, online learning, educational technology, teacher preparation and teacher professional development.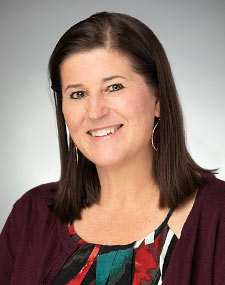 Position:
Asst Professor, Education
Department:
Masters of Ed-ONLINE
Phone:
(218) 723-6310
E-Mail:
krissling@css.edu
My name is Karen Rissling, and I am an education professor that teaches both undergrad courses, as well as courses in the Literacy Certificate program in the M.Ed program here at CSS. Originally a Canadian transplant from Vancouver, British Columbia, I immigrated to the U.S. (El Paso, Texas) after completing my Bachelor's degree to do some volunteer work, and ended up staying.
My teaching background is in secondary education, and I was an ESL (English as a Second Language) certified 7th grade English Language Arts teacher in El Paso for 9 years. It was an incredible experience to teach in a Title 1 public school on the border of Mexico, and I loved teaching middle school! In August 2019, I packed up my car and moved to Duluth, Minnesota from Pittsburgh, where I completed my Language, Literacy, and Culture PhD at the University of Pittsburgh. There I was able to teach classes and help facilitate practicums, supervised reading specialist candidates, and worked closely with refugee and immigrant students as part of my dissertation study.
Some of my personal interests include volunteering, learning Spanish, playing tennis, kayaking, enjoying live music, writing young adult fiction, and traveling.
Adjuncts are listed during semesters in which they teach.