Position:
Assoc Professor/Dean, SOE
Department:
SOE Admin
Phone:
(218) 723-7040
E-Mail:
JOlsen@css.edu
Website:
View
Dr. Olsen is the dean of the School of Education and has served as president of the State Chapter of the Minnesota Association of Colleges for Teacher Education (MACTE). She is an active member of the CAEP Accreditation Council and the TEAC Inquiry Brief Commission. She is nationally certified as a school psychologist, and worked for over 20 years in Wisconsin and Minnesota public schools. Jo is also a Minnesota licensed psychologist and worked as a mental health therapist in private practice for several years, specializing in child/adolescent issues and family systems. Prior to coming to CSS, she was an assistant professor in the Department of Education; School Counseling; and School Psychology at the University of Wisconsin-Stout. At UW-Stout she taught graduate courses, supervised school placements and developed a distance learning supervision model for interns. She has an Ed.D. in educational leadership, M.S. in school psychology, and B.S. in psychology and sociology.. Her professional interests include educational leadership, organizational change, online teaching and learning, behavioral interventions, positive school climate, family systems and play therapy. Position:
Coord, Educational Experience
Department:
GTL
Phone:
(651) 403-8634
E-Mail:
DBaird@css.edu Position:
Data Specialist, Mobile CSP
Department:
SOE Admin
Phone:
E-Mail:
cbeckworth@css.edu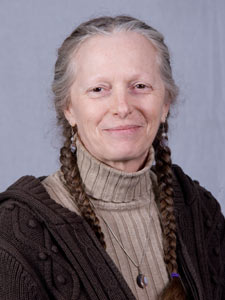 Position:
Admin Asst, SOE Grad Programs
Department:
GTL
Phone:
(218) 723-6018
E-Mail:
DChanslo@css.edu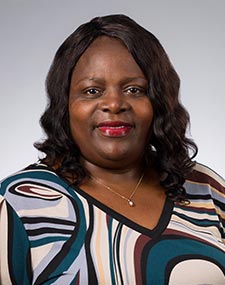 Position:
Asst Professor, EDU (STP)
Department:
GTL
Phone:
(651) 403-8628
E-Mail:
detonguemayer@css.edu
Doreene Etongue-Mayer is an Assistant Professor in the School of Education, Graduate Teaching Licensure program. She also serves as the coordinator of the Graduate Teaching Licensure program on the St. Paul Campus.
She earned an Ed.D. in Educational Leadership from Saint Mary's University of Minnesota. Her Masters of Education from the University of Minnesota. Her B. A is in English and French Languages with a minor in Linguistics from the University of Dschang, Cameroon.
Doreene has several years of teaching experiences in early childhood, primary and secondary education. She mostly taught Religious Education, English and French as second languages. During her undergraduate studies at the University of Dschang, she assisted with research, provided training and coordinated local language development and adult literacy work with the National Language Development Association an affiliate of Société Internationale de Linguistique.
Her research interests include evaluating current teacher education practices, expanding views on teachers as leaders of change, who can effectively address social justice issues in curriculum and instruction. She also believes in bridging the knowledge and application gap between higher education and the workplace through research and collaborative practices.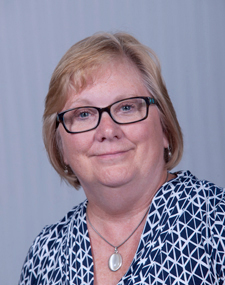 Position:
Asst Professor, EDU
Department:
GTL
Phone:
(218) 723-6724
E-Mail:
GGaetz@css.edu
Gail has 15 years of elementary education teaching experience, 5 years as an elementary classroom teacher and 10 years as an elementary media generalist. She received a B.A. in elementary education from Central College in Pella, Iowa, and an M.L.S. from the University of Iowa. Gail is the graduate teaching licensure coordinator for the Duluth campus and also teaching courses in that program as well as the online teaching and educational technology certificate programs. Her educational interests include teaching the adult learner, as well as 21st century teaching and technology practices.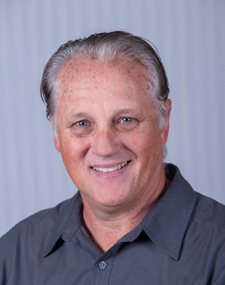 Position:
Asst Prof, EDU (St Paul)
Department:
GTL
Phone:
(651) 403-8637
E-Mail:
JHinrich@css.edu
Jesse taught high school students for 13 years and served as administrator (Principal/Superintendent) for 13 years. He has a Minnesota secondary teacher's license and a superintendent license. Jesse graduated from Winona State University in Secondary Education, and received his Masters Degree from St. Thomas University in Training and Human Resource Development. He earned his Doctor of Education in Educational Administration (Ed. D.), from Bethel University. His Dissertation study title is: Policy Governance: The Impact on School Board Effectiveness and Turnover.

Jesse joined The College of St. Scholastica faculty in August, 2008, and works as the St. Cloud Graduate Teacher Licensure program coordinator, he coordinates student field placements in St. Cloud and in St. Paul, and teaches educational seminars, courses, and conducts teacher observations and program orientations
Position:
Asst Prof, EDU
Department:
GTL
Phone:
(651) 403-8630
E-Mail:
asimmons@css.edu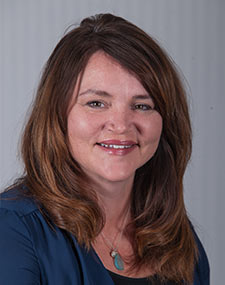 Position:
Professor, EDU
Department:
GTL
Phone:
(218) 723-7052
E-Mail:
clucarelli@css.edu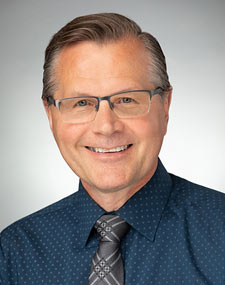 Position:
Assoc Professor, EDU
Department:
GTL
Phone:
(218) 723-6155
E-Mail:
nwitikko@css.edu Position:
Admin. Asst., St. Paul
Department:
GTL
Phone:
(651) 403-8652
E-Mail:
dwood2@css.edu