How can you support the College?
Your gift can impact students and the College in a variety of ways. Through the following giving opportunities, you can increase access for students through scholarships, support programs and facilities, create a legacy through planned giving, support special projects and so much more.
The All Saints Annual Fund is the highest priority for St. Scholastica each year. This is the most versatile support you can provide. The College will use your gift where it will do the most good, from classroom equipment to financial aid. No matter how large or small, your donation helps our students by strengthening the St. Scholastica experience.
St. Scholastica was founded to serve individuals who were traditionally underserved and underrepresented in education. In it's 108th academic year, the College continues to strive to offer opportunity and access to future generations of Saints. Sponsor a Saint is an opportunity to directly support students through scholarships. Our goal is to raise $500 for every incoming freshman beginning their journey.
These are suggested giving amounts, but any investment will support our Saints!
$108 to honor the 108th academic year
$250 to sponsor half a scholarship
$500 to sponsor a Saint
$1,000 to name an annual scholarship and meet the student recipient at the scholarship dinner event*
*$1,000 investors qualify as members of the CSS President's Circle and will also receive associated benefits.
The goal of planned giving is to help you plan your estate and charitable giving in a way that benefits you, your family and charity. There are several ways you can make these planned gifts and enjoy tax and income benefits. Designating a gift in your estate plan to The College of St. Scholastica will help you leave your personal legacy in a way that will sustain the College's mission. Such legacy gifts have been — and will continue to be — a valued source of support for the College.
Give to CSS Day was March 19, 2020. It was an unprecedented showing of support for our Saints!
Together, 214 of you donated over $77,000, making Give to CSS Day 2020 our best yet. Thank you for your support of our students and for being a part of our community — Vivat St. Scholastica!
Since 1912, The College of St. Scholastica has been focused on providing students with intellectual and moral preparation for responsible living and meaningful work. We rely on the broader community to ensure we are creating opportunities for our students and are a collaborative partner in building a robust Twin Ports community. Community Partnerships for Education Excellence (CPEE) is an opportunity to bring together philanthropic support and business collaboration to make our community stronger.
What are the benefits of CPEE?
CPEE will serve as your corporate concierge, helping identify all the ways to partner with the College. Partnerships can range from internships and employee recruitment to workforce development and marketing through sponsorships. Additionally, CPEE members will have access to key events to connect with College leadership, faculty and staff. Members will also hear updates about College initiatives and activities.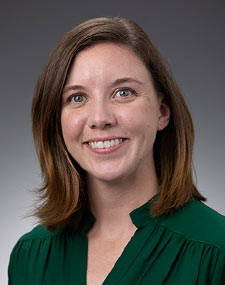 Contact Erin Kreeger to learn more.
Endowed scholarships are perpetual scholarships which generate earnings that are awarded to deserving students. This is the most reliable source of scholarship assistance at the College and one way to ensure your gift will impact students for years to come.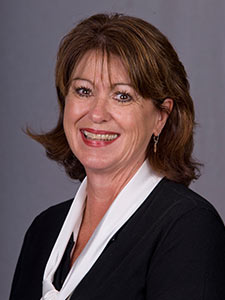 Contact Jenny Anderson to learn more.
The All-Saints Reunion is not only a time to celebrate and reflect on your experiences as a student at the College, but an opportunity to impact future generations of Saints. Your gift through the Class Gift Program will improve the lives of our students as well as strengthen all of our academic programs.
The All-Saints Reunion, scheduled for June 26-28, 2020, will include the following classes: 1950, 1955, 1960, 1965, 1970, 1975, 1980, 1985, 1990, 1995, and 2000
There are many other ways you can support the College. Please contact the College Advancement Office to learn more about custom giving programs or how to make a stock gift.