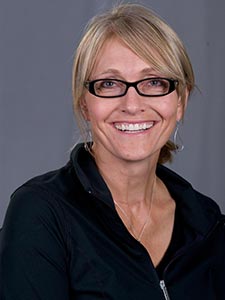 Position:
Instructor, PSY
Department:
Psychology
Phone:
(218) 723-5927
E-Mail:
LAnders2@css.edu
I teach Lifespan Developmental Psychology and Social Psychology. Prior to counseling and teaching at CSS, I ran an alternative learning program for high risk adolescents and worked with inmates at several institutions within the Federal Bureau of Prisons. My areas of interest include lifespan development, personal wellness, and issues of grief and loss.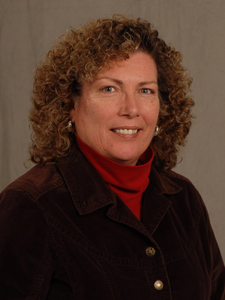 Position:
Instructor, PSY
Department:
Psychology
Phone:
733-2284
E-Mail:
MCarlson@css.edu
My area of specialty is counseling psychology. I have a Master's Degree in Educational Psychology. I am interested in research dealing with emotions, grief, and bereavement. Since 1999 I have been adjunct Faculty at the college of St. Scholastica, and was hired fulltime as an Instructor in 2008 I teach four courses in the Psychology Department including; Intro to Counseling, Abnormal Psychology, Group Dynamics, and Lifespan Developmental Psychology. My teaching philosophy is based on a quote by Aristotle, "Educating the mind without educating the heart is no education at all." The materials covered in each course must be applicable to real life in order for significant learning to occur. Education should not be merely intellectual knowledge but heart knowledge that aids in the further development of personal values and a moral compass.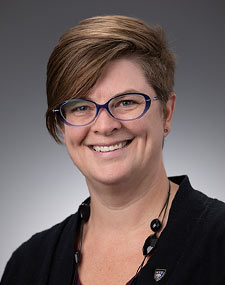 Position:
Asst Prof,Psychology/Sociology
Department:
Sociology
Phone:
(218) 723-6026
E-Mail:
adevineeller@css.edu
Website:
View
I am a cultural sociologist with interests in education and criminology. My research focus is on teenagers' transitions in and out of educational and carceral systems. I study how daily interactions reproduce or disrupt inequalities. Currently, I'm writing about how high school students make post-secondary decisions (such as where and whether to go to college). This research is based on more than six years of NSF-funded qualitative research in New Jersey high schools. I am an Assistant Professor of Sociology in the School of Sciences. Before coming here, I was visiting assistant professor in the Department of Sociology at Grinnell College. I received my Ph.D. in 2012 from the Department of Sociology at Rutgers University, with a graduate certificate in Women's and Gender Studies, and my BA in philosophy and sociology from Seattle University.
I primarily teach Statistics and General Sociology, with Dignitas, Self & Society, and Critical Criminology when scheduling permits. Find out more about me at audreydevineeller.com.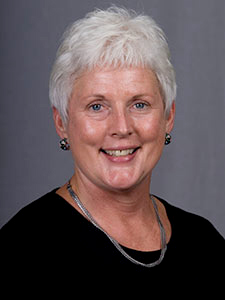 Position:
Prof/Gerontology Pgm Dir, PSY
Department:
Psychology
Phone:
(218) 723-6148
E-Mail:
AHauger@css.edu
Dr. Angela Rosenberg Hauger earned a Ph.D. in Clinical Psychology with a specialty in Adult Development and Aging from Washington University in St. Louis, MO. Her B.A. is from the College of St. Benedict in St. Joseph, MN. She is the Director of the Gerontology Program at CSS. Dr. Hauger teaches Psychosocial Aspects of Aging, Mental Health and Aging, and Research Methods. She is also the advisor for the Directed Applied Projects in Psychology (fieldwork experiences). Her recent research activities have focused on the mother-daughter relationship, family caregiving relationships, and training for challenging psychosocial and ethical situations in home health care. In addition, Dr. Hauger is a licensed psychologist and practices in Duluth.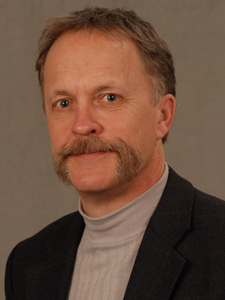 Position:
Assoc Professor, PSY
Department:
Psychology
Phone:
(218) 723-6023
E-Mail:
GJohnson@css.edu
Website:
View
I am an Associate Professor and chair of the Department of Psychology and Sociology. I hold a Psychology Doctorate (Psy.D.) and am a Licensed Psychologist with specialty areas in clinical and counseling psychology, though I consider broad academic knowledge of psychology to be an essential foundation for psychology applications. My particular specialty is in psychological evaluations of adults with a history of criminal behavior and/or threatened violence. In the latter, my applied and research foci are on the psychological effects of trauma; dynamics of psychopathy; violence risk assessment for sexual and nonsexual offenders, competency to stand trial, and insanity defense. My teaching philosophy involves promotion of knowledge through students taking responsibility for coming to class prepared as well as using class time to explore applications of the material in students' lives and via clinical case examples.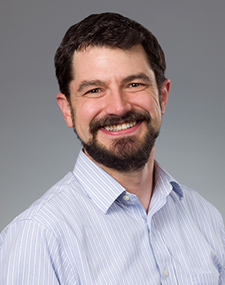 Position:
Asst Professor, PSY
Department:
Psychology
Phone:
(218) 723-6201
E-Mail:
tmotl@css.edu
Dr. Motl is originally from Texas, receiving his B.A. from Southwestern University in Georgetown, TX before earning his M.S. and Ph.D. from the University of Kansas. Dr. Motl completed his doctoral internship and postdoctoral residency in the VA system, developing a specialization in the treatment of PTSD. His research explores how emotions inform decisions, Veteran experiences on campus, and constructs related to third-wave behavioral therapies. He is a Licensed Psychologist in Wisconsin. Throughout his career, he has taught a number of classes at both the graduate and undergraduate level, including Personality Psychology, Abnormal Psychology, Statistics and History & Systems of Psychology.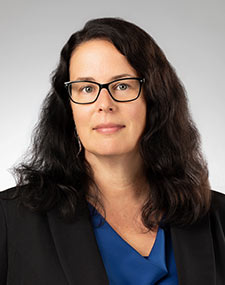 Position:
Asst Prof,Psychology/Sociology
Department:
Psychology
Phone:
(218) 625-4988
E-Mail:
nnowaksaenz@css.edu
I am currently an Associate Professor of Psychology. I am a northeastern Minnesota native with deep family roots in Duluth and the Iron Range. On a personal level, my passion revolves around canoeing, hiking, and snowshoeing. I earned a Bachelor of Applied Science in Psychology from the University of Minnesota Duluth, followed by a MA and PhD in Cognitive and Behavioral Neuroscience (Minor: Quantitative Methods) from the Psychology Department at Wayne State University.
My teaching experience includes Biological Psychology; Drugs, Brain, and Behavior; Cognitive Psychology; Clinical Neuropsychology; Human Sexuality; Evolutionary Psychology; Statistics; Research Methods; Introduction to Psychology; and The Science of Happiness.
In the first decade of my research career, I investigated contributions of sex, age, hormones (e.g., testosterone, estradiol), genetic polymorphisms related to sex hormone receptors, structural and functional neuroanatomical properties, and a number of experiential and personality factors to human navigation performance.
I also have a research background in human ethology. Most of this work comes from a rich cross-cultural sample of marriage and relationship related data that span several decades. My role in this collaborative international group has primarily been to investigate cross-cultural predictors of infidelity, and the role of humor in marital satisfaction.
Recently I have expanded my research to include resilience in college students, video gaming behavior in children and young adults, and effects of exposure to nature on psychological and biological outcomes. I am usually accepting new research students.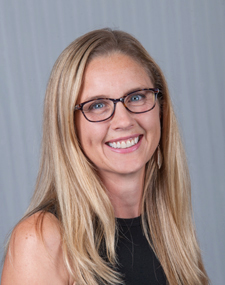 Position:
Assoc Prof/Chair PSY/SOC
Department:
Psychology
Phone:
(218) 723-6031
E-Mail:
KPeterse@css.edu
I am currently an Associate Professor of Psychology in the School of Sciences, trained as a clinical health psychologist at the University of Pittsburgh. I currently teach statistics, biopsychology, health psychology and empirical research. My particular area of research focus is on psychosocial correlates of cardiovascular disease, including SES effects on immune parameters. I have also been involved in research on stress and pain, and am currently researching the role of dispositional mindfulness in health behaviors.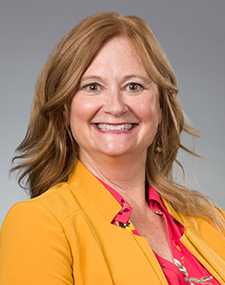 Position:
Professor, PSY
Department:
Psychology
Phone:
(218) 723-6595
E-Mail:
DSchroed@css.edu
My specialty area, and one of my favorite courses to teach, is Social Psychology. Social psychologists use the scientific method to study how people think about, interact with, and relate to others. Topics include attitude formation and change; errors in social thinking; conformity and obedience; situational, cultural, gender, and evolutionary influences on behavior; prejudice and discrimination; and helping behavior. Additionally, I teach General Psychology, Statistics, Psychology of Gender, and Honors Psychology of Sexuality.

Teaching, research, and service are all important to the life of an academic. My research related to social psychology primarily has been in two areas: (1) the role of gender in mentor/advisor relationships at the undergraduate and graduate levels and (2) relationships between perfectionism and physical health, with daily hassles as a moderating and mediating variable. As the Honors Director, I also have done research regarding professional and personal outcomes of honors students, activities of honors directors, and extra-curricular programming in honors. Conference presentations and journal articles have resulted form these endeavors.

However, at Scholastica, consistent with my professional interests and personal desires, teaching and learning are the major focuses of what we do. In the classroom, I try to use research-derived principles to provide guidance as to how students learn, and examine their implications for how I teach my courses. One of these principles is helping students to form cognitive schemas or organizing frameworks for the material they are learning--I think that doing this satisfies students' desire for clarity of presentation. Without schemas, new knowledge is experienced as unrelated bits of information, rather than information that can be viewed as a coherent whole. A second principle is that effortful processing of material facilitates learning. I model this by introducing concepts, often giving examples from my life that illustrate the concepts, and then explaining how the concepts and examples relate. I encourage effortful processing through questions I ask in class, writing assignments, and group discussions. A third principle is that learning is demonstrated best when performance standards are clear, high, and developmentally appropriate. There is little that bothers students more than lack of clarity about what they are supposed to do. They can tolerate high standards as long as those standards are clear, although it is important to remember that there are differences between first-year students and seniors in terms of what they can be expected to do. A fourth principle is that fast, constructive feedback is essential to student learning. Well, I try . . . A fifth principle, based on my own research, is that interpersonal factors such as professors' enthusiasm, respectful treatment of students, sense of humor, and beliefs in their abilities tend to be better predictors of student satisfaction (important to performance) with their instructors than professors' expertise (which is rarely questioned). So, I try to be professional and personable even when I'm having an "off-day." Finally, you can teach an old dog new tricks, including in the classroom, so I try constantly to learn from research and my wonderful colleagues about how to be a more effective teacher.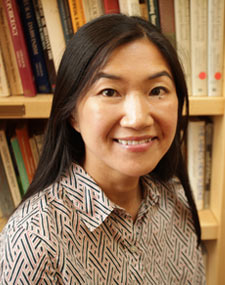 Position:
Asst Professor, PSY
Department:
Psychology
Phone:
(218) 723-7046
E-Mail:
hsun@css.edu
Website:
View
I am a cognitive psychologist who is interested in how contextual information affects the way we perceive and interact with the world. I address these questions by examining the influences of perceptual and social context on various cognitive functions, such as visual memory, object recognition, selective attention, consciousness, and goal-directed action. I use both behavioral and electrophysiological (ERP/EEG) methods to study these topics. I have a PhD in Cognitive Psychology. At the College of St. Scholastica, I teach Statistics, Research Methods, and Cognitive Psychology.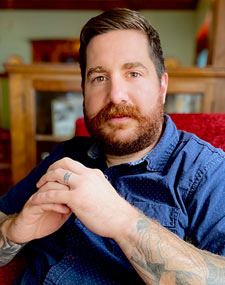 Position:
Asst Professor, PSY
Department:
Psychology
Phone:
(218) 723-6348
E-Mail:
czestcott@css.edu
Website:
View
Dr. Zestcott is a social psychologist who examines how implicit prejudice and stereotyping contribute to health disparities and solutions for bias reduction in health care settings. In addition, he studies the manifestation of bias toward individuals with tattoos and the role of the physical body and metaphor in decision making. Dr. Zestcott received a PhD and MA in social psychology from the University of Arizona and a BA in psychology from Macalester College.
Currently at CSS, Dr. Zestcott teaches General Psychology, Social Psychology, and Research Methods.
For more information about Dr. Zestcott and the Social Cognition Lab, please visit www.zestcott.com
Adjunct Faculty
Adjuncts are listed during semesters in which they teach.