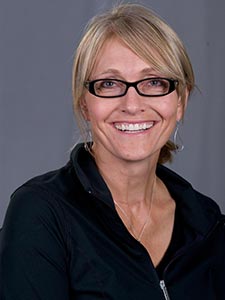 Position:
Instructor, PSY
Department:
Psychology
Phone:
(218) 723-5927
E-Mail:
LAnders2@css.edu
I teach Lifespan Developmental Psychology and Social Psychology. Prior to counseling and teaching at CSS, I ran an alternative learning program for high risk adolescents and worked with inmates at several institutions within the Federal Bureau of Prisons. My areas of interest include lifespan development, personal wellness, and issues of grief and loss.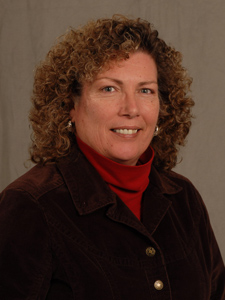 Position:
Instructor, PSY
Department:
Psychology
Phone:
733-2284
E-Mail:
MCarlson@css.edu
My area of specialty is counseling psychology. I am interested in research dealing with emotions, grief, and bereavement. Since 1999 I have been adjunct Faculty at the college of St. Scholastica, and was hired fulltime as an Instructor in 2008 I teach four courses in the Psychology Department including; Intro to Counseling, Abnormal Psychology, Group Dynamics, and Lifespan Developmental Psychology.

My teaching philosophy is based on a quote by Aristotle, "Educating the mind without educating the heart is no education at all." The materials covered in each course must be applicable to real life in order for significant learning to occur. Education should not be merely intellectual knowledge but heart knowledge that aids in the further development of personal values and a moral compass.

Position:
Professor, PSY
Department:
Psychology
Phone:
(218) 723-6165
E-Mail:
DDietric@css.edu
Education & Positions. In 1968 I received my A.B. (B.A.) degree in psychology from Franklin and Marshall College (Lancaster, Pennsylvania). Following graduation from F&M in 1968, I was drafted into the United States Army and served as a preventative medicine specialist in Vietnam during 1969-70, earning the Bronze Star Medal for meritorious service. In 1970 I renewed my study of psychology at Syracuse University (Syracuse, New York) where I received my Ph.D. in developmental psychology in 1975. I began my career as an assistant professor in the Psychology Department at St. Scholastica in 1975 and have been here ever since. In 1985, I received the Lavine Award for Teaching Excellence. In the past I have served as chair of the Psychology Department, chair of the Behavioral Arts and Sciences Division, and Director of General Education. I am currently back to fulltime teaching as professor of psychology.
Teaching. My specialty area is cognitive development across the lifespan. I teach Lifespan Developmental Psychology, Cognitive Psychology, Statistics, and Psychology of Religion and Belief (an Honors Program course). My teaching philosophy is learner-centered and professor-guided, meaning that responsibility is placed on students to actively engage the course materials and activities that I have the responsibility to select/design and implement/assess.
Interests. Besides the daily comic strips, my non-psychology reading is heavy on books, magazines, and Web sites for non-specialists about physics, biology, math, astronomy, earth science, religion, history, humor, magic, politics, and science fiction. I am searching for the meaning of existence implied by studies of the extremely small (quantum physics) and the extremely large (cosmology--the origin and fate of the universe). As an endorsement of CSS's emphasis on general education, I believe that my liberal arts education at F&M contributed greatly to the life-long learning and interests in the world at large that enhance my quality of life.
Research. Studying and learning more about my own field of developmental and cognitive psychology ties in well with the non-psychology interests listed above -- and is no less an exciting and complex topic. Despite a heavy dose of experience as an undergraduate research assistant on rat, mouse, turtle, and fish research, my 1968 senior research project was on tactual-kinesthetic oddity learning in humans. My 1974 master's thesis on the development of memory skills indicated my interest in child development. My 1975 doctoral dissertation on Piaget's formal operations, showed the progression up the age ladder that would eventually lead to my research at CSS on the impact of memory workshops on subjective well-being and metamemory in older adults. At CSS I was also involved in research on social interactions at the Benedictine Health Center and contributed to a published manual for family caregivers of older adults. Currently I am conducting a pilot study on cultural differences in family sleeping arrangements for their infants and young children, and I am designing a pilot study on the psychology of religious belief.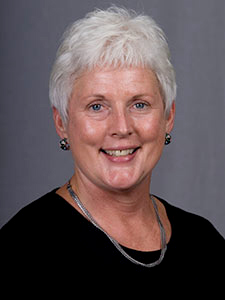 Position:
Prof/Gerontology Pgm Dir, PSY
Department:
Psychology
Phone:
(218) 723-6148
E-Mail:
AHauger@css.edu
Dr. Angela Rosenberg Hauger earned a Ph.D. in Clinical Psychology with a specialty in Adult Development and Aging from Washington University in St. Louis, MO. Her B.A. is from the College of St. Benedict in St. Joseph, MN. She is the Director of the Gerontology Program at CSS. Dr. Hauger teaches Psychosocial Aspects of Aging, Mental Health and Aging, and Research Methods. She is also the advisor for the Directed Applied Projects in Psychology (fieldwork experiences). Her recent research activities have focused on the mother-daughter relationship, family caregiving relationships, and training for challenging psychosocial and ethical situations in home health care. In addition, Dr. Hauger is a licensed psychologist and practices in Duluth.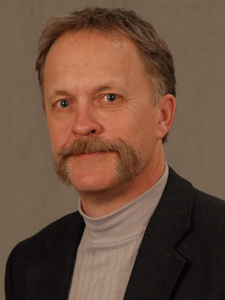 Position:
Assoc Professor, PSY
Department:
Psychology
Phone:
(218) 723-6023
E-Mail:
GJohnson@css.edu
Website:
View
I am an Associate Professor and chair of the Department of Psychology and Sociology. I hold a Psychology Doctorate (Psy.D.) and am a Licensed Psychologist with specialty areas in clinical and counseling psychology, though I consider broad academic knowledge of psychology to be an essential foundation for psychology applications. My particular specialty is in psychological evaluations of adults with a history of criminal behavior and/or threatened violence. In the latter, my applied and research foci are on the psychological effects of trauma; dynamics of psychopathy; violence risk assessment for sexual and nonsexual offenders, competency to stand trial, and insanity defense. My teaching philosophy involves promotion of knowledge through students taking responsibility for coming to class prepared as well as using class time to explore applications of the material in students' lives and via clinical case examples.
Position:
Assoc Professor, PSY
Department:
Psychology
Phone:
(218) 723-6627
E-Mail:
RHensley@css.edu
I came to The College of Saint Scholastica from Mansfield University of Pennsylvania, joining the Psychology Department faculty in August 2007. A native of Chicago Heights, IL, I have spent most of my life in Iowa. Prior to arriving at the Duluth campus, I taught courses at Kirkwood Community College, Mount Mercy College, Des Moines Area Community College, and Iowa State University. In 2004, I won a Teaching Excellence Award at Iowa State University.

At CSS, I teach General Psychology, Lifespan Developmental Psychology, and History and Systems of Psychology. Regarding research, I have two main areas of interest. One key research interest includes studying how college students adjust to ended dating relationships. Another area of interest for me is tied to gerontology, the study of aging. My interest in this area involves studying the role of distal and proximal variables in the adaption of centenarians. My research has been published in the Journal of Divorce and Remarriage, Gerontology, and the Journal of Psychology. My teaching philosophy, in essence, is that teaching is a two-way street; both teacher and student can grow together in a supportive learning community.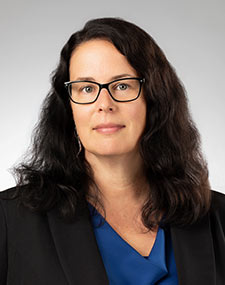 Position:
Asst Prof,Psychology/Sociology
Department:
Psychology
Phone:
(218) 625-4988
E-Mail:
nnowaksaenz@css.edu
Dr. Nowak is an Assistant Professor of Psychology. She is a northeastern Minnesota native with deep family roots in Duluth. She earned her Bachelor of Applied Science in Psychology from the University of Minnesota Duluth, followed by a MA and PhD in Cognitive and Behavioral Neuroscience (Minor: Quantitative Methods) from the Psychology Department at Wayne State University.
Dr. Nowak's teaching experience includes Statistics; Research Methods; Cognitive Psychology; Brain and Behavior; Drugs, Brain, and Behavior; Clinical Neuropsychology; Human Sexuality; and Introduction to Psychology.
Dr. Nowak's primary research focus is human spatial navigation/wayfinding and the identification of factors which contribute to this behavior. She investigates spatial performance primarily through the use of computerized environments. She employs multiple levels of analysis to study spatial navigation-related research questions: behavioral, endocrine, genetic, and neuroanatomical. Dr. Nowak investigates the contributions of sex, age, hormones, genetic polymorphisms related to sex hormone receptors, structural and functional neuroanatomical properties, and a number of experiential and personality factors to navigation performance.
Dr. Nowak also has a research background in human ethology. Most of this work comes from a cross-cultural sample of marriage and relationship related data that span several decades. Dr. Nowak's role in this collaborative international group has primarily been to investigate cross-cultural predictors of marital satisfaction, and the role of humor in marital satisfaction.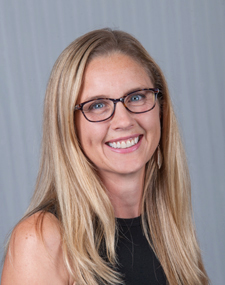 Position:
Assoc Prof/Chair PSY/SOC
Department:
Psychology
Phone:
(218) 723-6031
E-Mail:
KPeterse@css.edu
I am currently an Associate Professor of Psychology in the School of Sciences, trained as a clinical health psychologist at the University of Pittsburgh. I currently teach statistics, biopsychology, health psychology and empirical research. My particular area of research focus is on psycholosocial correlates of cardiovascular disease, including SES effects on immune parameters. I have also been involved in research on stress and pain, and am currently researching the role of dispositional mindfulness in health behaviors.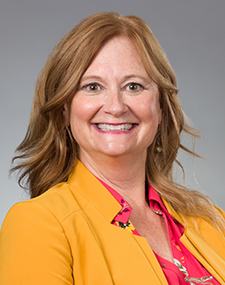 Position:
Professor, PSY
Department:
Psychology
Phone:
(218) 723-6595
E-Mail:
DSchroed@css.edu
My specialty area, and one of my favorite courses to teach, is Social Psychology. Social psychologists use the scientific method to study how people think about, interact with, and relate to others. Topics include attitude formation and change; errors in social thinking; conformity and obedience; situational, cultural, gender, and evolutionary influences on behavior; prejudice and discrimination; and helping behavior. Additionally, I teach General Psychology, Statistics, Psychology of Gender, and Honors Psychology of Sexuality.

Teaching, research, and service are all important to the life of an academic. My research related to social psychology primarily has been in two areas: (1) the role of gender in mentor/advisor relationships at the undergraduate and graduate levels and (2) relationships between perfectionism and physical health, with daily hassles as a moderating and mediating variable. As the Honors Director, I also have done research regarding professional and personal outcomes of honors students, activities of honors directors, and extra-curricular programming in honors. Conference presentations and journal articles have resulted form these endeavors.

However, at Scholastica, consistent with my professional interests and personal desires, teaching and learning are the major focuses of what we do. In the classroom, I try to use research-derived principles to provide guidance as to how students learn, and examine their implications for how I teach my courses. One of these principles is helping students to form cognitive schemas or organizing frameworks for the material they are learning--I think that doing this satisfies students' desire for clarity of presentation. Without schemas, new knowledge is experienced as unrelated bits of information, rather than information that can be viewed as a coherent whole. A second principle is that effortful processing of material facilitates learning. I model this by introducing concepts, often giving examples from my life that illustrate the concepts, and then explaining how the concepts and examples relate. I encourage effortful processing through questions I ask in class, writing assignments, and group discussions. A third principle is that learning is demonstrated best when performance standards are clear, high, and developmentally appropriate. There is little that bothers students more than lack of clarity about what they are supposed to do. They can tolerate high standards as long as those standards are clear, although it is important to remember that there are differences between first-year students and seniors in terms of what they can be expected to do. A fourth principle is that fast, constructive feedback is essential to student learning. Well, I try . . . A fifth principle, based on my own research, is that interpersonal factors such as professors' enthusiasm, respectful treatment of students, sense of humor, and beliefs in their abilities tend to be better predictors of student satisfaction (important to performance) with their instructors than professors' expertise (which is rarely questioned). So, I try to be professional and personable even when I'm having an "off-day." Finally, you can teach an old dog new tricks, including in the classroom, so I try constantly to learn from research and my wonderful colleagues about how to be a more effective teacher.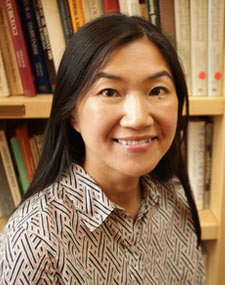 Position:
Asst Professor, PSY
Department:
Psychology
Phone:
(218) 723-7046
E-Mail:
hsun@css.edu