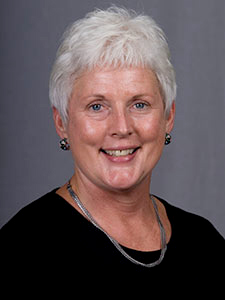 Position:
Prof/Gerontology Pgm Dir, PSY
Department:
Psychology
Phone:
(218) 723-6148
E-Mail:
AHauger@css.edu
Dr. Angela Rosenberg Hauger earned a Ph.D. in Clinical Psychology with a specialty in Adult Development and Aging from Washington University in St. Louis, MO. Her B.A. is from the College of St. Benedict in St. Joseph, MN. She is the Director of the Gerontology Program at CSS. Dr. Hauger teaches Psychosocial Aspects of Aging, Mental Health and Aging, and Research Methods. She is also the advisor for the Directed Applied Projects in Psychology (fieldwork experiences). Her recent research activities have focused on the mother-daughter relationship, family caregiving relationships, and training for challenging psychosocial and ethical situations in home health care. In addition, Dr. Hauger is a licensed psychologist and practices in Duluth.
Adjuncts are listed during semesters in which they teach.