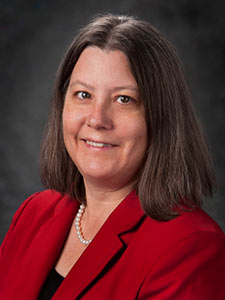 Position:
Professor/Dean, SSC
Department:
SSC Admin
Phone:
(218) 625-4834
E-Mail:
abeard@css.edu
B.S. in Chemistry, Marquette University
Ph.D. in Organic Chemistry, University of Utah
Joined the College of St. Scholastica in 2012, as Dean of the School of Sciences. I also teach one course a semester in the Department of Chemistry.
Over the past 20 years, I have worked with over 100 undergraduate collaborators on various research projects. One of my current research projects is in organic chemistry, researching the synthetic utility of sulfone ketenes in the preparation of novel antibiotics which combat drug-resistant bacteria. A second research project involves the investigation the anti-oxidant and anti-microbial properties of hops, the main flavoring in beer. The goal is to identify and better understand the compounds in hops that influence these properties.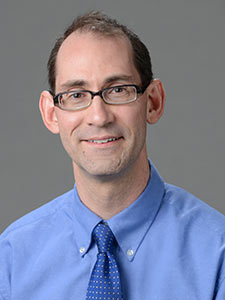 Position:
Assoc Professor, CHM
Department:
Chemistry
Phone:
(218) 723-6598
E-Mail:
BJSJohns@css.edu
I am an inorganic chemist and have always been fascinated by the bonding and colors of transition metal ions.I teach courses in Inorganic Chemistry, Instrumental Chemistry, General Chemistry, General Chemistry for the Health Sciences, and Everyday Chemistry for non-majors. My current research focuses on crystal engineering and the the synthesis of coordination polymers and metal-organic frameworks. Our materials are synthesized using hydrto/solvothermal or slow-diffusion methods and characterized by FT-IR, UV/Vis spectroscopy, X-ray diffraction, TGA-DSC, and cyclic voltammetry. I have only set off the fire alarm once.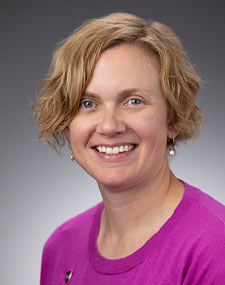 Position:
Assoc Professor, CHM
Department:
Chemistry
Phone:
(218) 723-6457
E-Mail:
JMaki@css.edu
I'm currently conducting research in partnership with the Environmental Protection Agency Mid-Continent Ecology Division lab in Duluth. We are using CRISPR/Cas9 technology to mutate gene targets of interest in fathead minnow, then studying the resulting phenotype and genotype. I have incorporated the project into the biochemistry curriculum, involving a class of 29 students in collaborative work with EPA research scientists in our community.
As part of my regular CSS teaching assignment, I teach general chemistry I, biochemistry I and II, biochemistry II lab and an honors course. In my spare time I enjoy sporting events (especially volleyball games) and live music. I also participate in a number of outdoor activities including kayaking, camping, hiking, cross country and downhill skiing.
Position:
Professor, CHM
Department:
Chemistry
Phone:
(218) 723-6162
E-Mail:
LMcgahey@css.edu
Website:
View
Before coming to CSS in 1990, I taught as a Lecturer in Chemistry at the University of California, Berkeley from 1979-1983 and then as an Assistant Professor of Chemistry at Union College in Schenectady, NY. My main research interests concern the mechanism and stereochemistry of addition reactions to alkenes, aldehydes, and ketones. My second research area involves chemical education -- developing new instructional experiments and exploring how students learn chemistry in order to teach it more appropriately.
At St. Scholastica I have taught health science chemistry, organic chemistry, general chemistry, and analytical chemistry, plus advanced courses on medicinal chemistry, spectroscopy, the history of science, and a course on religion and science. I realize most students will not become chemists, so I try to show how chemistry relates to students' professional interests and everyday lives. For me, teaching chemistry has become a tool to help people develop their qualitative and quantitative thinking skills in general.
In addition to publications in chemistry journals, I am the co-author of a text on distance education, the sole author of a laboratory manual used for liberal arts chemistry courses at a number of other universities and colleges, and coauthor of a book chapter on distance education.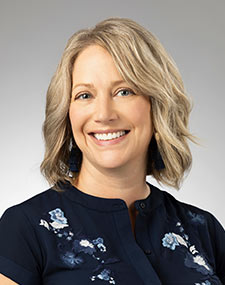 Position:
Instructor, Chemistry
Department:
Chemistry
Phone:
(218) 625-4489
E-Mail:
KRiel@css.edu
Krysta Riel Maas is an alumna of The College of St. Scholastica, earning degrees in Biochemistry and a Masters in Education. Krysta has worked in the biomedical industry, designing and testing resorbable polymer materials for medical implants, and studying effective uses of polymers in cancer treatments. She has been a Science educator for the past 8 years, specializing in Chemistry and STEM education, and is passionate about helping students pursue their dreams and goals in these fields. Krysta is thrilled to be teaching at her alma mater and cannot imagine a better place to share her knowledge and enthusiasm for Science.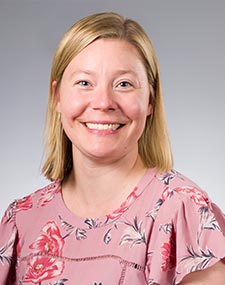 Position:
Instructor, Chemistry
Department:
Chemistry
Phone:
(218) 625-4866
E-Mail:
mtalaga@css.edu Position:
Assoc Professor, CHM
Department:
Chemistry
Phone:
(218) 723-6138
E-Mail:
Trygstad@css.edu
Website:
View
Dr. Trygstad's post-secondary education began at St. Olaf College, where he earned his B.A. as a double major in Chemistry and Biology in May of 2002. He then attended graduate school in the Department of Chemistry at the University of Minnesota - Twin Cities, earning his Ph.D. in the summer of 2007. While at the University of Minnesota, he conducted research focused on natural products organic synthesis under the direction of Prof. Craig J. Forsyth, Ph.D. His Ph.D. Thesis is entitled: Versatile Synthesis of the C3-C14 Domain of 7-Deoxyokadaic Acid and Strategic Analogues.
He joined the Department of Chemistry and Physical Sciences at The College of St. Scholastica as an Assistant Professor in August of 2007. He subsequently was granted tenure and promoted to Associate Professor in August of 2013. His current research focuses on the development of undergraduate organic chemistry instructional laboratory experiments, with particular focus on substitution reactions of allylic systems and chalcone enolate chemistry.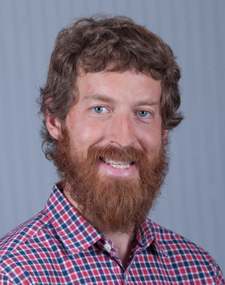 Position:
Asst. Professor, CHM
Department:
Chemistry
Phone:
(218) 723-6065
E-Mail:
zvia@css.edu